The Music Performance Assessment Pre-Concert took place on February 28, 2023, at Henderson Fine Arts Center.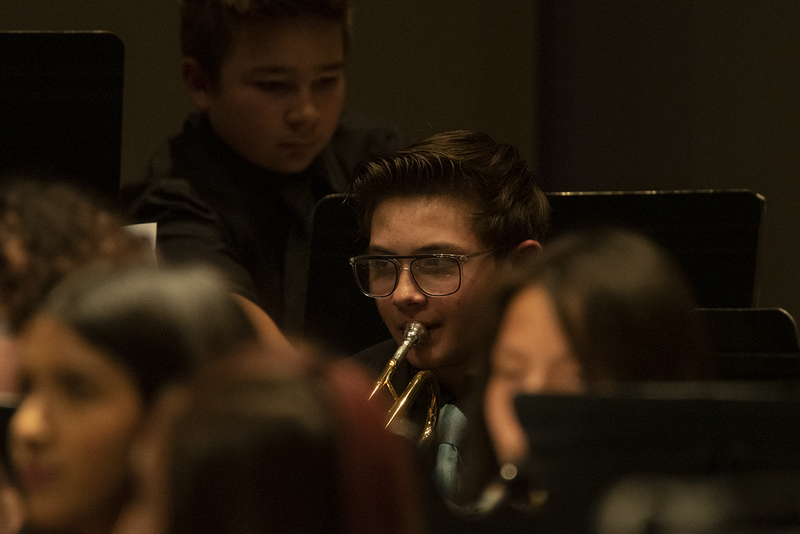 FMS, we were truly lucky to be at the Music Performance Assessment Pre-Concert recently, when the Heights Middle School Symphonic Band performed "Soaring to New Heights" by Kirk Vogel. The piece of music is original, commissioned specially for our middle school, and it was performed beautifully by our young musicians.
In the video above, you can hear Director Cody Jackson explain how the idea started and how it provides our music program and students a once-in-a-lifetime opportunity to premiere a piece of music. Let the sounds of this amazing piece delight you, as it did the crowd that heard it for the first time.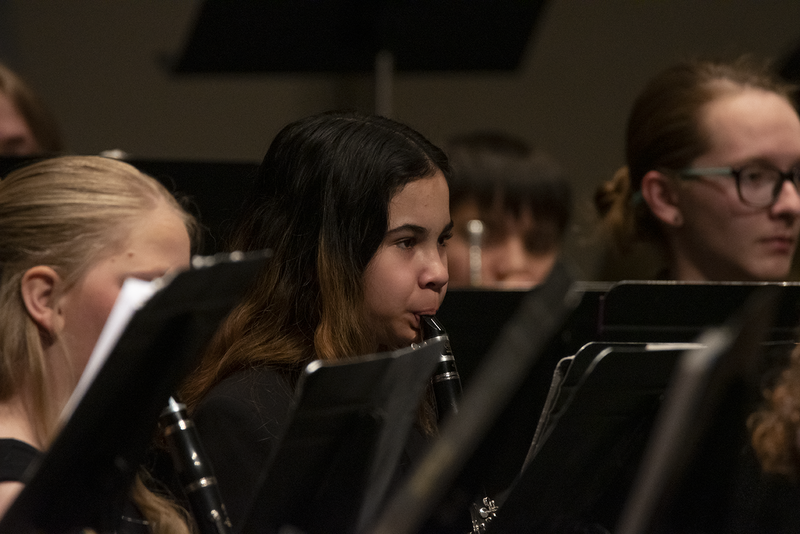 This work was made possible by the Connie Gotsch Arts Foundation and the Foundation for Educational Excellence. Incredible work from both foundations. Congratulations to Heights Middle Schools and the FMS Fine Arts program.
But that was not all that took place during the Music Performance Assessment Pre-Concert! The Heights Middle School Beginning Band performed "Great Beginnings," "Midnight Sky," and Alpha Squadron" under the direction of Cody Jackson. Mesa View Middle School Intermediate/Advanced Band followed, performing "Zig Zag," "At The Twilight," and To The Republic" under the direction of Christopher Smith. And Piedra Vista High School Symphonic Band closed the event with a performance of "Bolero," "Bloom," and Black Horse Troop."
Related article: Board of Education Celebrates Mini-Grant Awardees