Twelve students from Heights Middle School participated in a Hoop Dancing Workshop with Dance Instructor Talavi Cook just before the break. It was a beautiful learning moment for our students, which included a warm discussion on the history of the traditional dance.
In Native cultures, the hoop dance is used as a method of storytelling where dancers use one to thirty hoops to tell a story through dance. The dancer interlocks the hoops on and around the body to represent animals and symbols by replicating wings or tails and forming shapes like globes.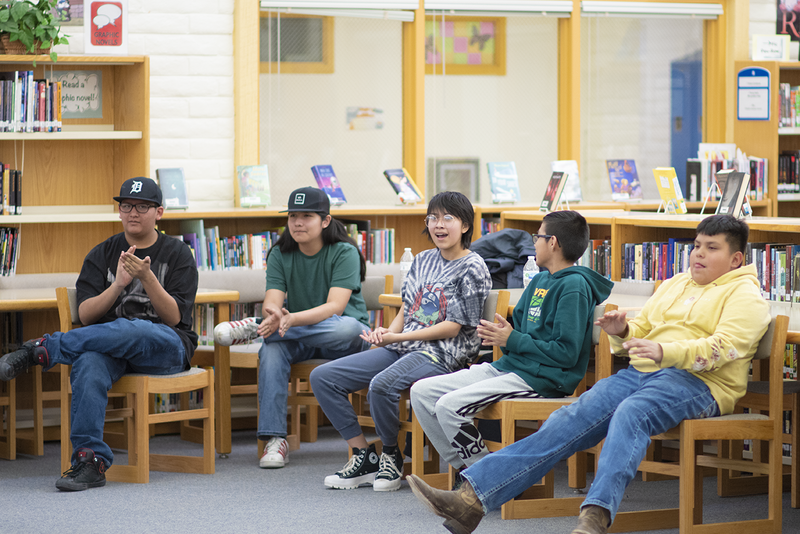 Ms. Cook (top photo), a dancer from the tribes of Ohkay Owingeh Pueblo, Navajo, and Hopi, has been hoop dancing since the age of 12 and has participated in several dance performances in the past 14 years.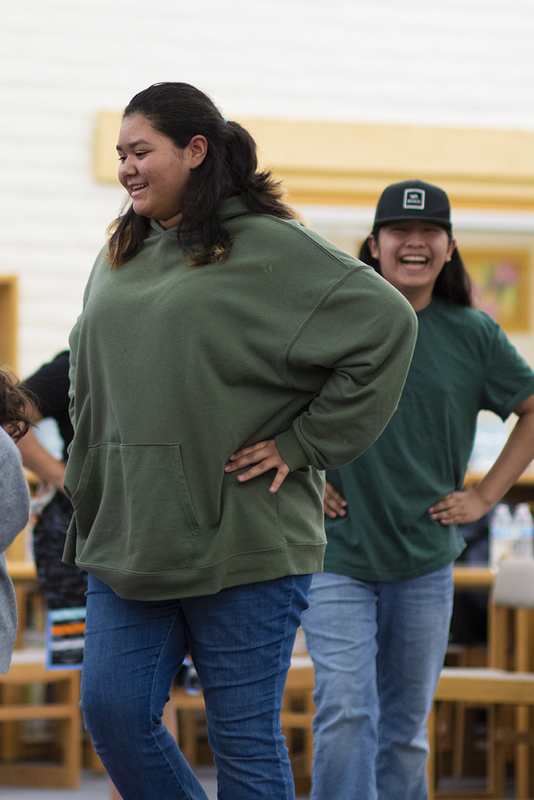 Our students heard more about Ms. Cook's experience in competitions and the meaning of Hoop Dancing, while also learning a few of the steps.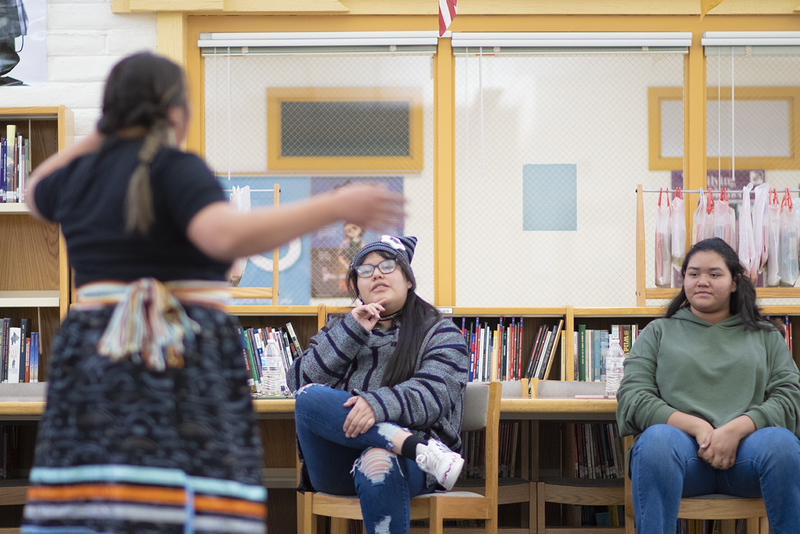 The Hoop Dance is traditionally a healing ceremony. The hoop represents the never-ending circle of life. There is no clear origin for the Hoop Dance, but the most popular story is from the Anishinaabe culture about a young boy who was not interested in typical activities like running and hunting, instead preferring to be alone and observing animals in nature. Spending time with animals like eagles, inspired him to create a dance using hoops that emulated their movement.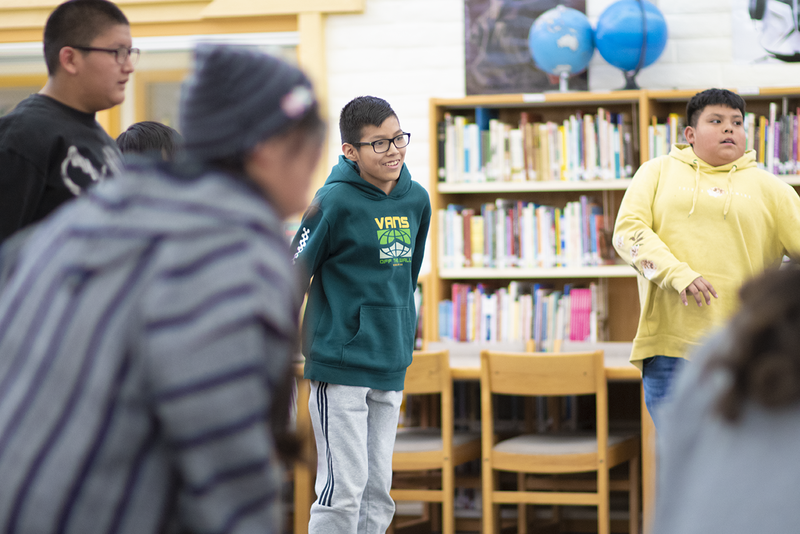 Our thanks to Ms. Cook and the Native American Program for this great presentation. Our thanks also to Heights Middle School administration and librarian for facilitating this wonderful event. Thank you for celebrating rich Native cultures with us, FMS. Hágoónee'.
For more information about the Hoop Dance, you can visit: