The wrestling matches between teams from Farmington High School and Piedra Vista High School were exciting and had me on the edge of my seat. Both Farmington JV and Varsity Boys won their team matches. As part of Rivalry Week, schools have been full of spirit with dress-up days, basketball games, swim meets, and a great District Wrestling Duals taking place at the Scorpion Arena on Thursday, February 3.
At the wrestling match, cheer crowds compete for who is the loudest and helps the wrestlers. For a Farmington High student, I was confident that we would win and when we did, I was proud of my school. Many of the athletes I know were determined to show their talents. When it comes down to it, school rivalry is friendly banter and it's more about who has more school spirit within the week and at the games. As for the match, it was my first time watching wrestlers but it was exciting nevertheless. It's was fun to watch and nerve-racking to see who was going to win.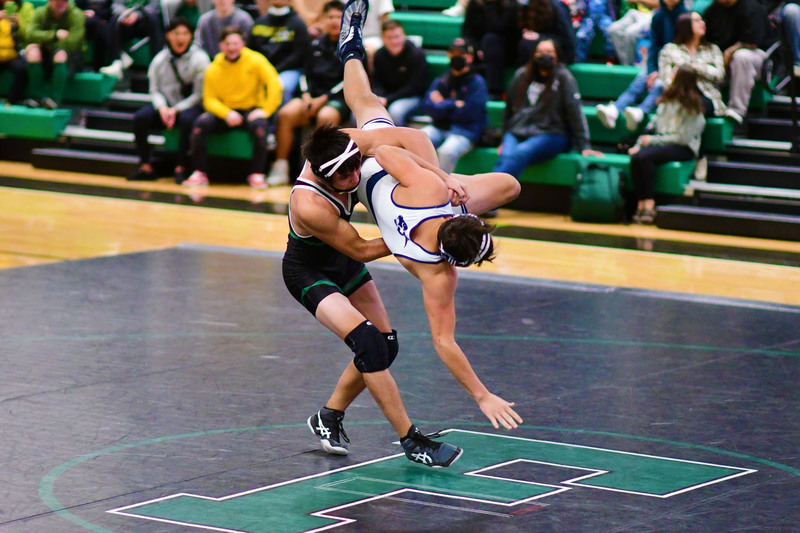 Isaac Foutz (FHS) wrestles Max Coleman (PVHS) at 182-lbs.
The District Wrestling Duals took place at the Scorpion Arena on Thursday, February 3. Farmington High School's Boys Varsity Team outscored Piedra Vista High School by a score of 54 to 26. In addition to boys wrestling between Farmington High School and Piedra Vista High School, the duals meet included girls wrestling team exhibition matches between Farmington High School, Piedra Vista High School, Aztec High School, and Bloomfield High School.
Devyn Gamboa is an FMS student, currently interning for the Public Relations Department as part of the FMS Work-Based Learning Program.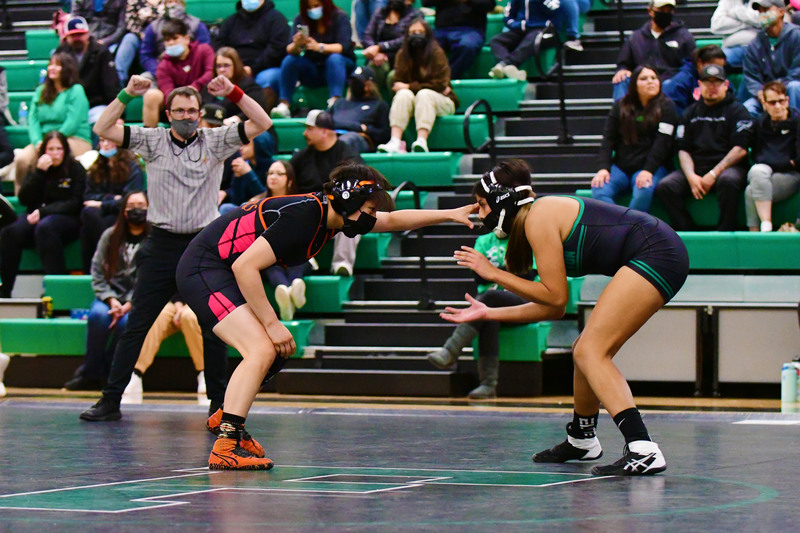 Skyla Dixon (FHS, right) wrestles Princess Altisis (Aztec HS) at 138-lbs.
In the photos:
Top photo: Jadyn Begay (FHS) wrestles Lyla Snell-Martinez (Bloomfield HS) at 100-lbs.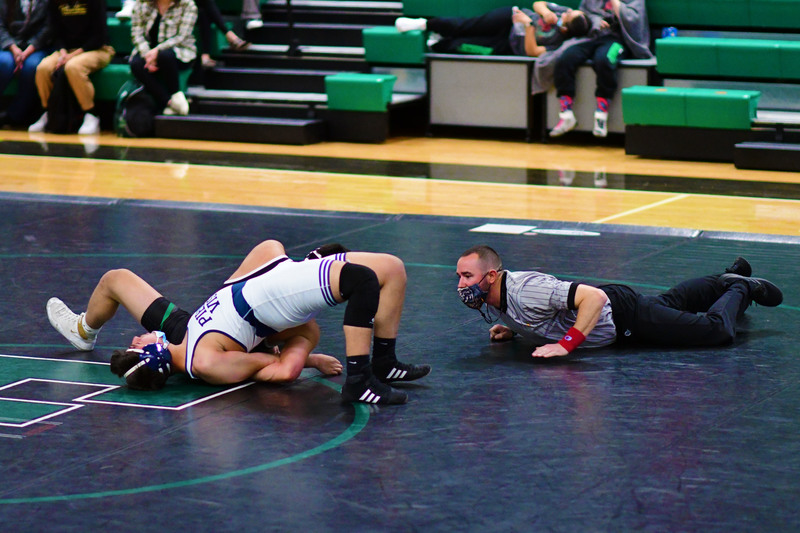 Logan Cambridge (FHS) wrestles J. Flores (PVHS) at 152-lbs.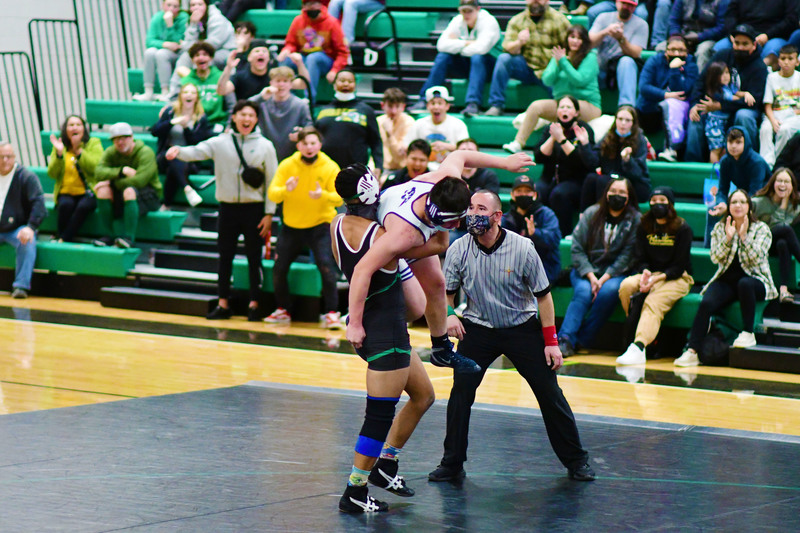 Ivan Smith (FHS) wrestles Ian Chavez (PVHS) at 170-lbs.