Did you know that February is National CTE Month? What is CTE? Glad you asked. CTE stands for Career and Technical Education. CTE has a long history and has evolved to fit the needs of the workforce. Beginning in 1917 CTE started receiving grant funding to invest in trades, homemaking, and agriculture.
Now, in 2022 CTE has expanded to include not only programs that train students for the workforce immediately, but it includes students who want to pursue 4 year degrees at universities, as well as preparing students for post-graduation success in Dual Credit and employability skills through work-based learning programs!
The average high school graduation rate for students concentrating in CTE programs is 93%, compared to an average national freshman graduation rate of 80%.
Work-Based Learning is a new CTE activity that we are very excited about at Farmington Municipal Schools. In work-based learning, students experience career exploration, guest speakers for the workforce, learn employability skills, and even get to job shadow or enroll in our internship program.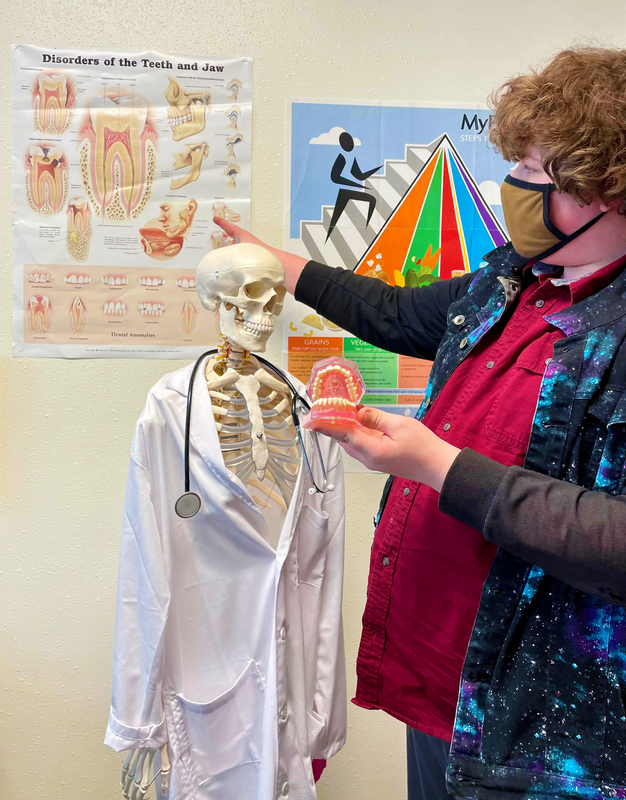 In the photo: FMS has 18 career pathways and 32 high school programs for students.
At Farmington Municipal Schools we are committed to preparing all students for college, career and life success. In our career pathway classes, students will learn teamwork, communication, problem solving, and many other skills that will help them in their future careers.
I encourage each student to reach for their dreams throughout our career pathway classes and internship opportunities. Now is the time to explore before entering college or the workforce.
Jenelle Cummins is our FMS College and Career Readiness Coordinator. Before coming to FMS, Ms. Cummins worked in higher education for 6 years helping students achieve their academic and life goals. After obtaining a Master's Degree in Education in Career and Technical Education, Ms. Cummins joined the FMS team and enjoy working with all levels of students to achieve the same goals. Ms. Cummins has been with FMS for 3 years.