Governor Michelle Lujan Grisham toured Farmington High with school and district leaders on August 19, 2022.
The governor visited the class of Health Occupations Teacher Terri McCartney, to see first-hand how our students are learning about careers in healthcare and to continue to highlight the importance of career and technical education in the state.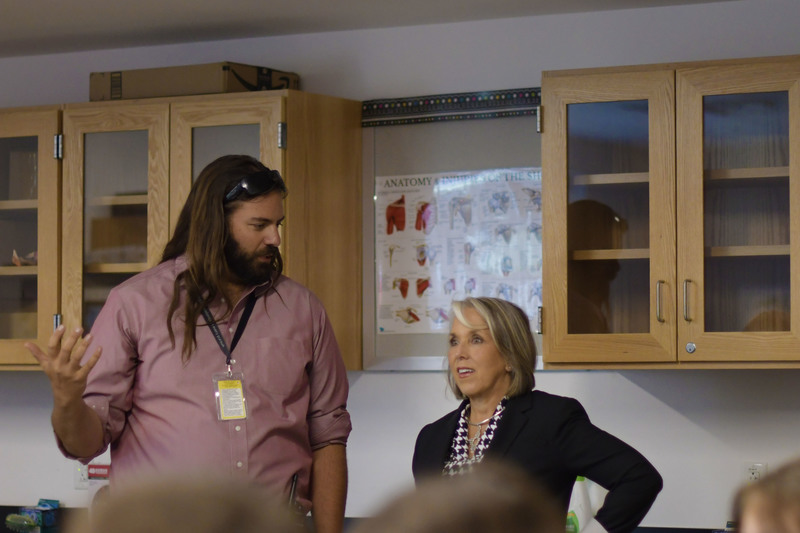 "I want to thank the students for being interested in healthcare. How many of you would like to provide direct delivery, like respiratory therapy or nursing? How many of you want to be doctors? How many of you are thinking about innovation and research? New Mexico is home to one of the best places to use robotics and innovation to help people with mobility issues or to create a number of better devices that improve reading and technology so that they can keep working and engaging, and be safe in their homes and communities. This is a great place to engage in healthcare. By taking this class, and choosing healthcare later, you can save and improve lives," said Governor Michelle Lujan Grisham to our students.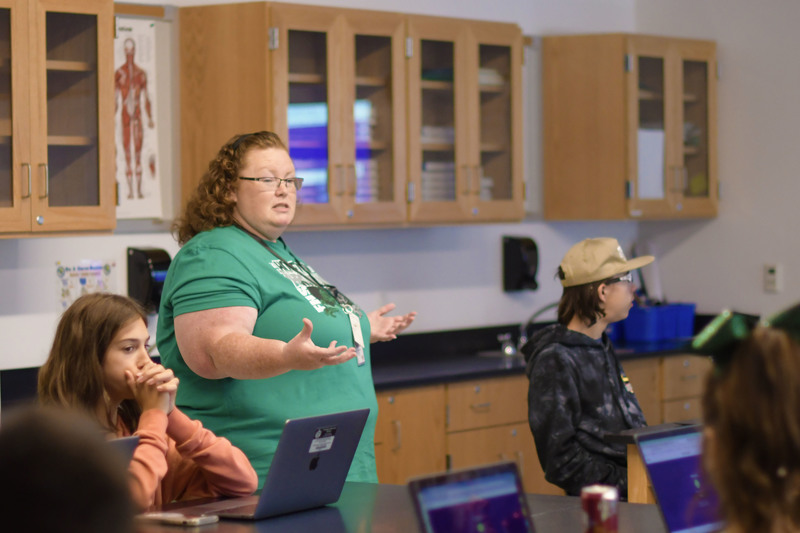 This year, three students in Ms. McCartney's class participated in the National HOSA Competition in Nashville with 8500 students from the US and other countries. HOSA, which is also part of CTE programs at FMS, is a great leadership tool and a student-led way to learn valuable skills for students interested in the healthcare field.
During her visit, the governor also met with our educators for a round table discussion about dual credit courses, college accessibility, and how to prepare students to take advantage of those opportunities. The conversation included Native American Youth Advisor Dacia Yazzie, Interventionist Lindsay Johnson, Tutorial Intervention Elizabeth Hoza, Financial Aid and College Entrance (FACE) Advisor Patricia Fine, School Counselor Anneliese Weyrauch, Project AWARE Community Partner Sharon Green, and Multicultural Director Diane Arrington.
"It was an honor to welcome Governor Michelle Lujan Grisham to our school, and to show her what we are working on to support our students. We are really proud of the work of educating the students of this great city," said FHS Principal Rocky Torres.
Present during this afternoon's visit were Board of Education President Stephanie Thompson, Acting Superintendent Chris Pash, Executive Director of Support Services Nate Pierantoni, and Executive Director of Curriculum, Instruction & Federal Programs Nicole Lambson.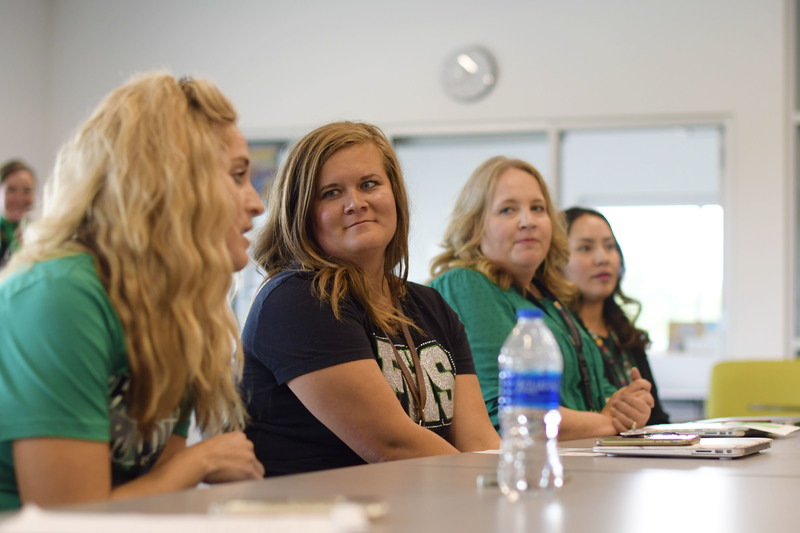 Ms. McCartney has been an educator with Farmington Schools since 2013, first as a nurse and currently as a teacher since 2019.
FHS Principal Rocky Torres was recently named 2022 State Principal of the Year by the National Association of Secondary School Principals (NASSP).
Farmington High School currently has an enrollment of 1892 students.