An exciting day for Farmington Municipal Schools, as the official unveiling of the FMS Food Truck took place at Rocinante High School on August 30, 2022. Students enjoyed their choice of Navajo tacos or cheeseburgers with fries for their first offering, and this week they'll enjoy salad meals with croutons, meat lover's pizza, cheesy sriracha quesadillas, and fruit. Students are also filling out name suggestions for the food truck this week.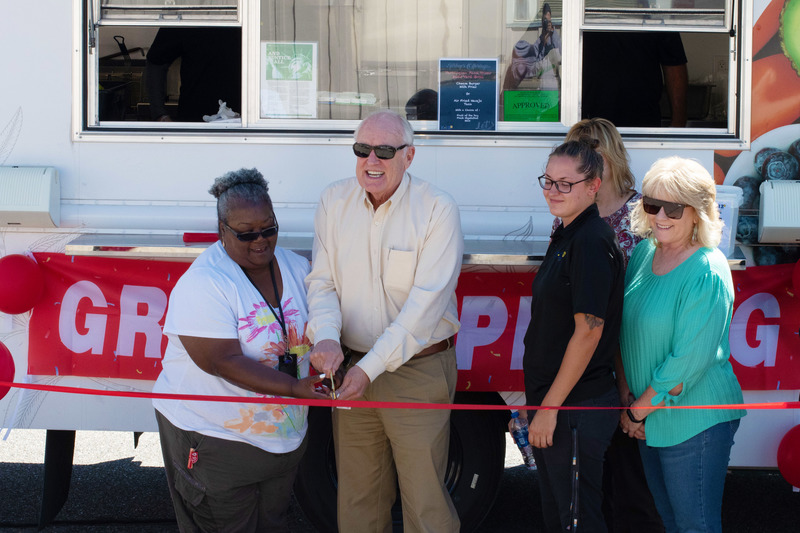 In the photo: FMS Chief of Operations Ted Lasiewicz cuts the ribbon for today's unveiling of the FMS Food Truck. Present were the RHS Principal Bruce Hatch, the faculty of RHS, and members of the FMS Transportation Department.
"We've been working on the idea of a food truck for a couple of years now and we wanted people to see it drive by and turn heads with its design. When students and families see it, they should know that FMS is bringing them delicious food," said Kelli Stradling, K12 By ELIOR General Manager.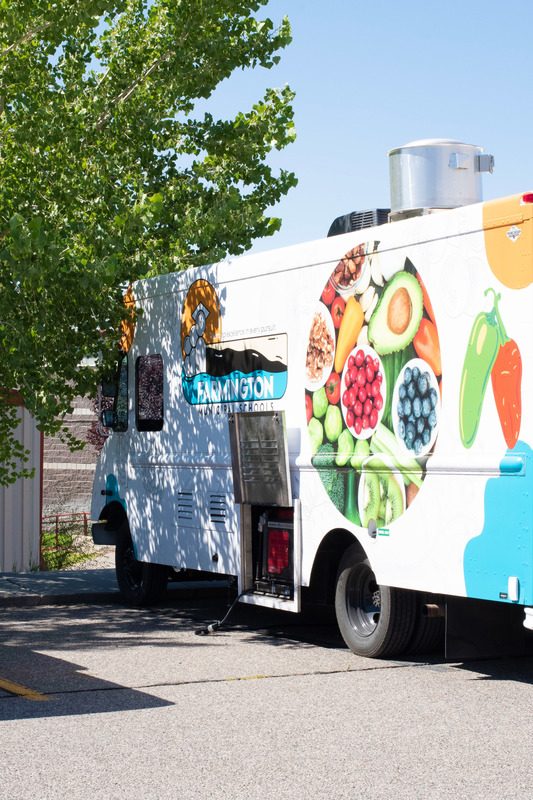 The food truck is 18 feet long with 24 cubic feet of cooking space powered by a 7KW Honda generator. It is a fully equipped mobile kitchen that can go anywhere at a moment's notice and will, primarily, be used for Rocinante High School students from Tuesday thru Friday. Services will also be extended for the students of San Juan College High School, and parents and the community will also enjoy meals from the food truck during FMS sporting events and special functions.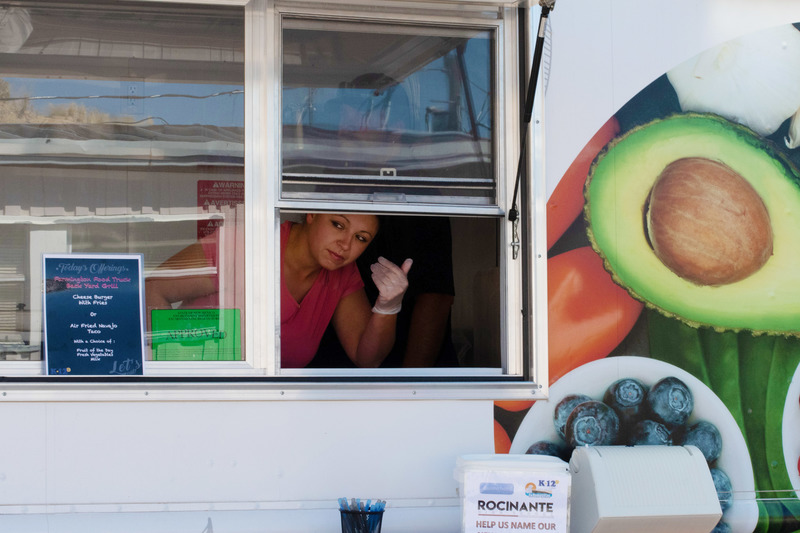 The purchase is the result of a 50 thousand dollars "No Kid Hungry Grant," available to programs that want to maximize child nutrition and ensure children and families have access to healthy meals.
Related article: Student Nutrition News