Congratulations, Mr. Joseph Walter on being named the 2022 FMS Teacher of the Year!
Mr. Walter has been at McCormick Elementary School for 28 years, first as a bilingual teacher in 4th grade. Several years ago, he moved to 3rd grade and does an amazing job working with our dual language students. Mr. Walter is also the voice of McCormick, helping to make weekly robocalls in both English and Spanish to our families for reminders of happenings at our school.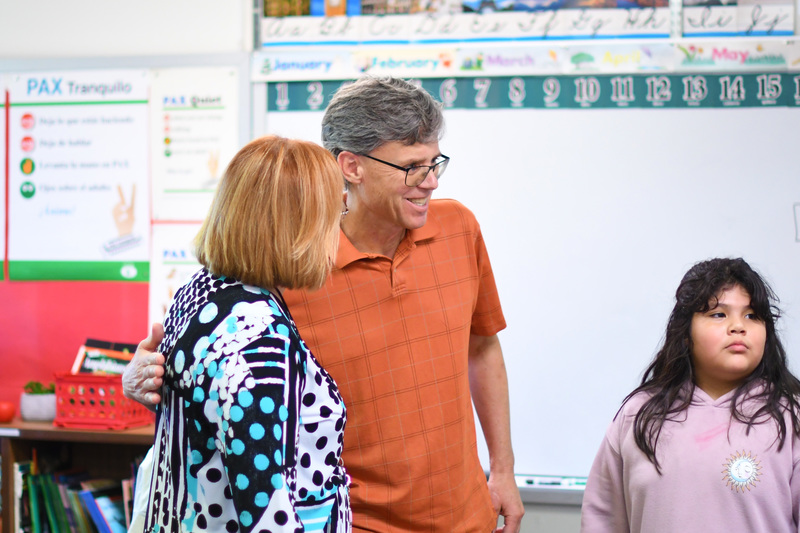 "Mr. Walter has embraced the opportunity to grow professionally, as well as learn new ways of providing great instruction in our school. When his colleagues observe his classroom, there are always lots of great comments regarding his patience and ability to break down instruction into bite-sized pieces for his students. We are fortunate to be able to call Mr. Walter one of McCormick's and Farmington Municipal School's finest," said McCormick Elementary Principal Lyn White.
The announcement was made by Superintendent Cody Diehl early this morning. McCormick Elementary Principal Lyn White and Executive Director of Human Resources Chris Pash were also there to congratulate Mr. Walter during the announcement.
73 teachers were nominated for this recognition.
Mr. Walter's name will also be submitted to the selection of the New Mexico Teacher of the Year.