FMS, we are celebrating Native American Heritage Week from November 14-18, which allows us to increase awareness and educate people about the diversity of Native Americans. You can see the calendar for the week below and the wonderful posters FMS students have created for each day.
November 14: Turquoise Day. Poster by FMS student Tayen Johnson.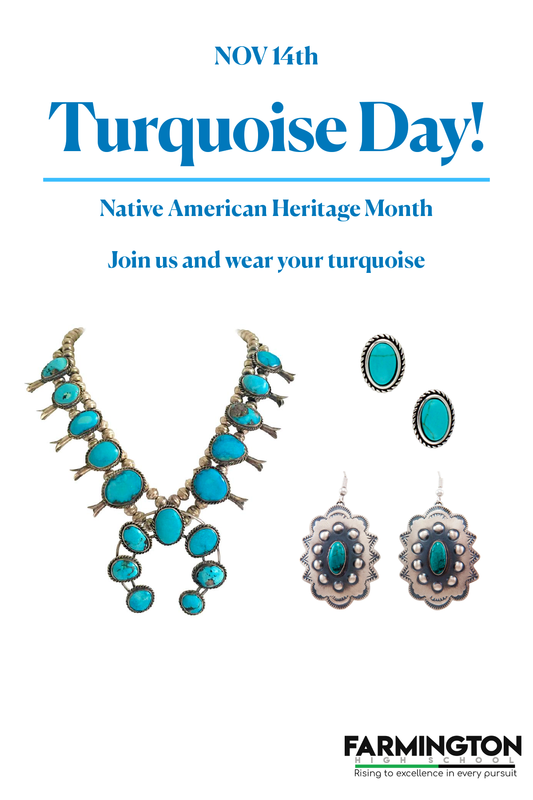 November 15: Rock Your Mocs Day. Poster by FMS student Joshua Lee.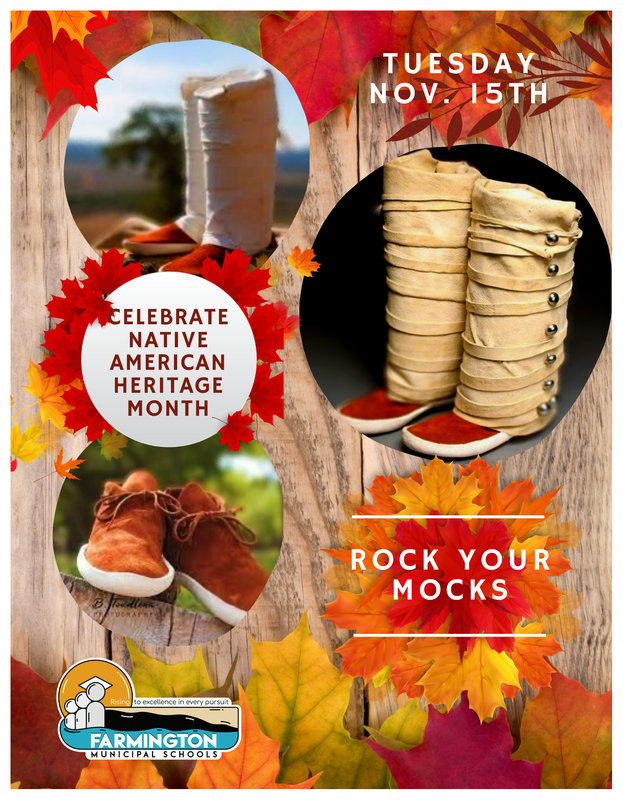 November 16: Native Apparel Day. Poster by FMS student Horatio Prinster.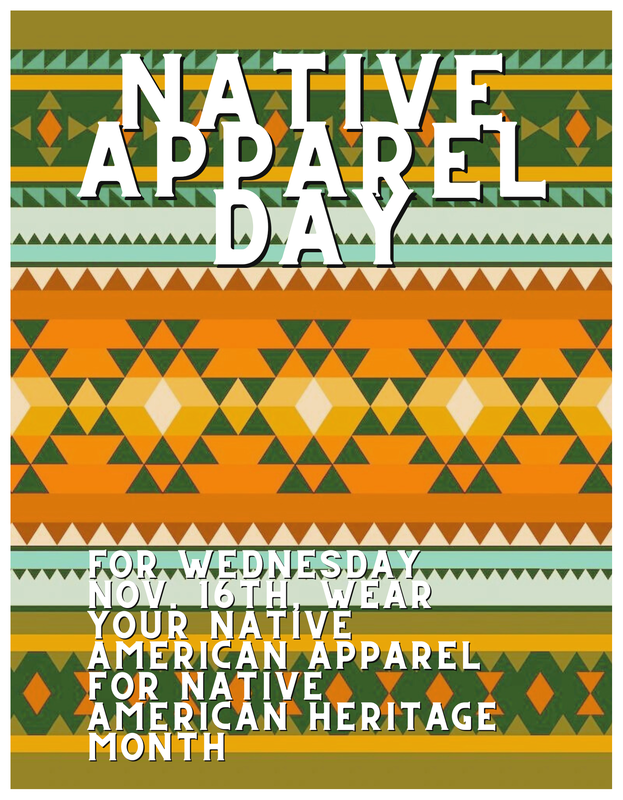 November 17: Traditional Clothing Day. Poster by FMS student Paige Reid.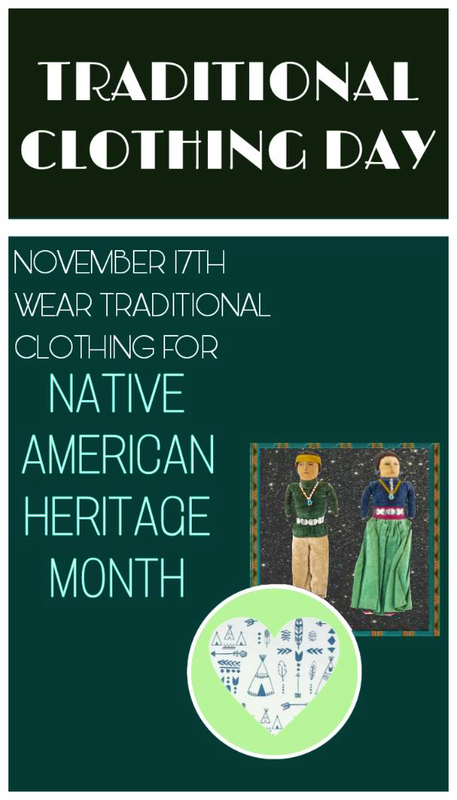 November 18: Traditional Foods Day & Masaní Scarf/Bolo Tie Day. Poster by FMS student Joshua Lee.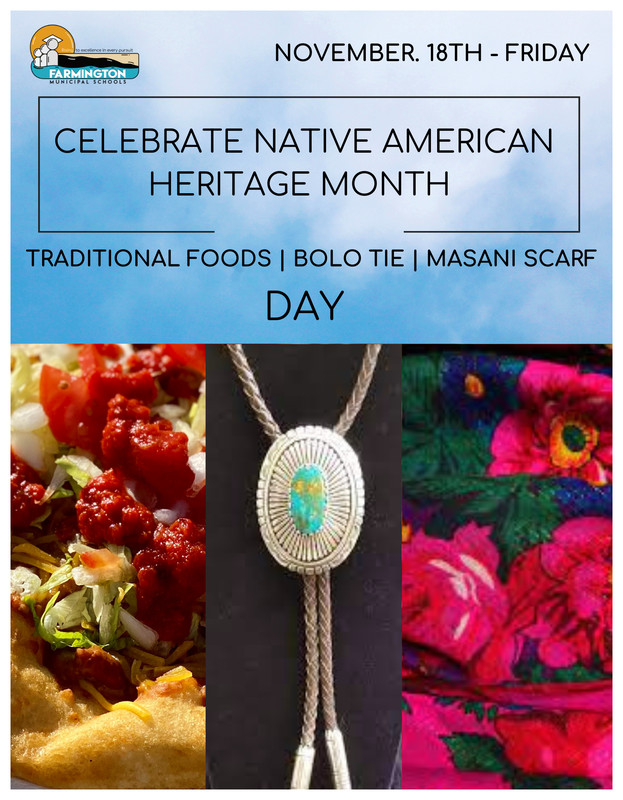 Want more ways to celebrate? Take a look at "30 Stories for 30 Days of Native American and Alaska Native Heritage Month," a collection of videos put together by PBS, which includes New Mexico-based dance crew The Sacred Cypher demonstrating the close connection between Indigenous and hip-hop cultures with each performance. You can also see Billy Luther's award-winning documentaries that share Native American stories with wider audiences. Luther explores and honors his own Navajo, Hopi, and Laguna Pueblo heritage through filmmaking.