On Friday, January 6, 2023, Farmington Municipal Schools was recognized with Outstanding District Music Education Program by the New Mexico Music Educators Association during their Business and Awards Luncheon in Albuquerque. What an honor! Kudos to our music teachers for their incredible work and invaluable contribution to music and FMS students.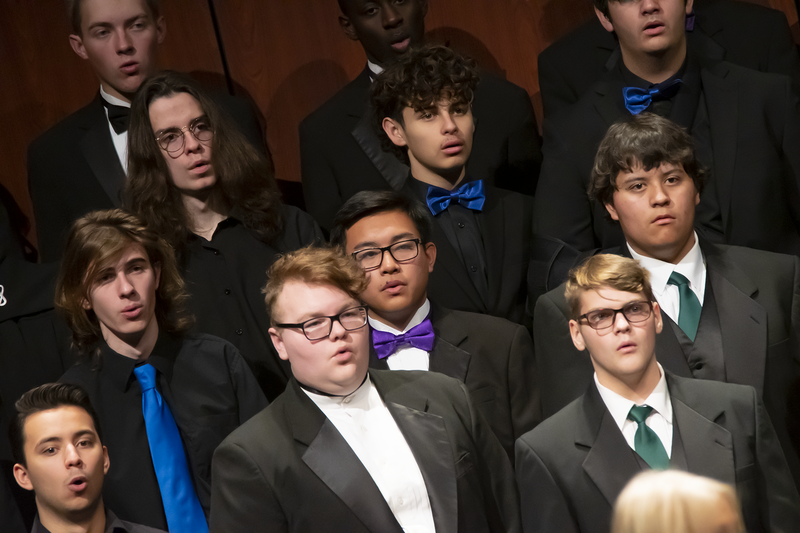 All-State Mixed Choir. Anthony Maglione, Guest Conductor.
The event was followed on Saturday by the 79th NMMEA All-State Music Festival, the first since the pandemic. The All-State Music Festival took place at The University of New Mexico's beautiful Popejoy Hall and included students from all over the state making fantastic music together.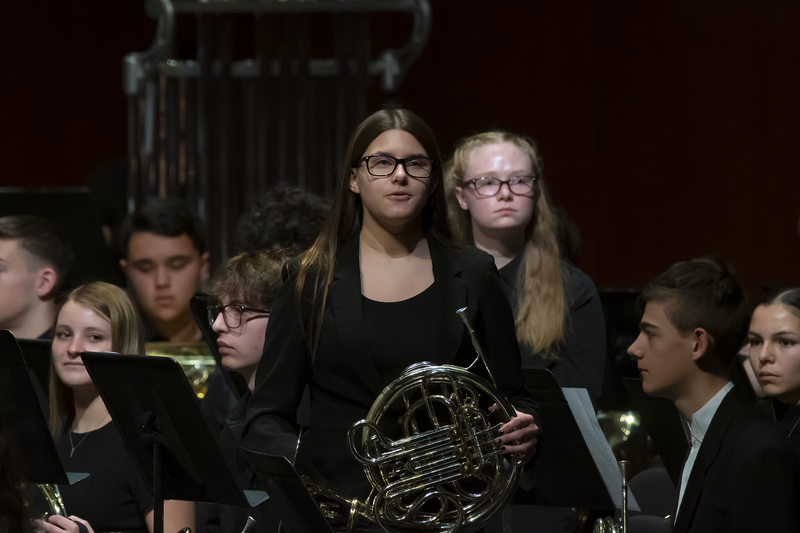 All-State Symphonic Band. Cynthia Johnston Turner, Guest Conductor.
Some highlights included: "Wherever Truth, Love, and Laughter Abide by the All-State Concert Band, a piece commissioned in memory of Eric Rombach-Kendall, and "Of Our New Day Begun," by the All-State Symphonic Band, a piece that honored the people that lost their lives in Charleston, South Carolina, during a Bible study at the Emanuel African Methodist Episcopal Church in 2015. The piece started with the students standing up and reading the names and ages of the nine victims.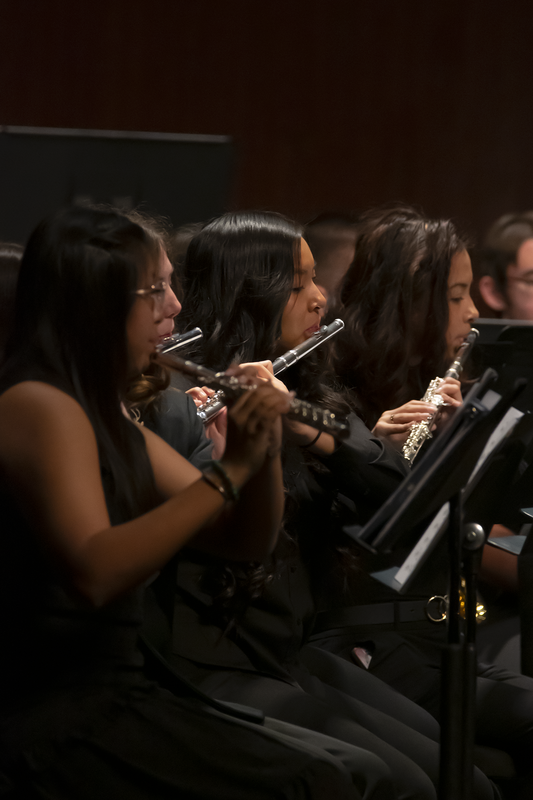 All-State Concert Band. Colonel Timothy Holtan, Guest Conductor.
Huge thank you to the NMMEA and Popejoy Hall staff for providing the FMS with access to cover this event.
Top photo: All-State Treble Choir. John Flanery, Guest Conductor.