Much of my experience at San Juan College High School (SJCHS) has involved learning and adapting to changes which have helped me become a more practical and resilient person. I chose to go to San Juan College High School because I was intrigued by the prospect of taking college courses alongside traditional high school classes but also getting to prepare for college and having more personal freedom than in a traditional high school environment.
The experience was overwhelming at first due to the number of options and career pathways but the staff and environment at the high school helped mitigate much of what I found overwhelming and helped me navigate and overcome any challenges I encountered. The staff at the high school is truly amazing and I guarantee you will never come across a group of people more helpful and kind than the faculty at San Juan College High School.
It was during this time that I began to consider my options for different career pathways and what I wanted to obtain my associate's degree in. I had many different choices but ultimately decided I wanted to pursue a career in the digital media and design field at the end of my first year, with the intention to get my associate's degree in that career pathway. Much of that decision was based on my experience and love for editing/creating photos and videos, something I had been doing as a hobby for several years, but it was not until I was in high school that I began considering the possibility of making a career out of it.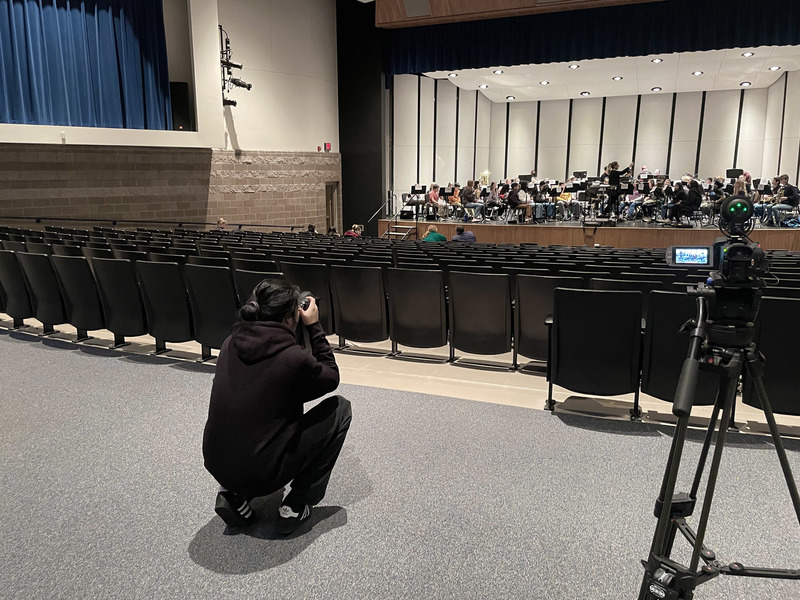 Mr. Nez is a Senior at San Juan College High School. During his internship, Mr. Nez will be learning about creating content for Farmington Municipal Schools, and writing about his experience at San Juan College High School.
Unfortunately, this was in early 2020, and by march the COVID-19 pandemic hit and put a halt on everything. I cannot say for certain that I got to truly experience high school or at least freshman year but it was during this time that the staff did everything in their power to assist and help guide me through the confusion that was online schooling.
In the entirety of my time at SJCHS a huge emphasis was placed on learning. Learning not only in class but also in practical and personal ways. I believe the experience set me up to learn that personal responsibility is just as important as traditional education, and could carry me just as far, if not further. I would also say that is definitely what removes us most from traditional high schools, a large part of prospering and successfully navigating through the program is entirely dependent on self-accountability and self-responsibility.
My advice for anyone looking to go to San Juan College High School or a similar program would be to research it and see if it is right for you. I would also say don't be afraid to fail and try new things, just come and learn from your mistakes, grow, and change in positive ways. I think the amount of knowledge I have gained and the people I have met have made this experience worth it.
For more information about San Juan College High School, visit https://sjchs.fms.k12.nm.us