Last Friday, FMS Student Nutrition was invited to the New Mexico Food and Farms Day Awards. These awards honor local individuals, communities, and organizations that contribute fresh, healthy, and nutritional locally grown foods. FMS Student Nutrition Program Director, Marie Johnson, was given an honorary mention at the event for her efforts and involvement in the Food Initiative. The Food Initiative is a statewide program created by Governor Michelle Lujan Grisham to address food insecurity and offer relief to families by supplying students with free, locally sourced, and healthy breakfast and lunch options. In addition to offering families assistance with free meals, this program will also focus on supporting New Mexico based ranchers and farmers to create partnerships between local growers and schools and encourage a "robust food system" here in New Mexico.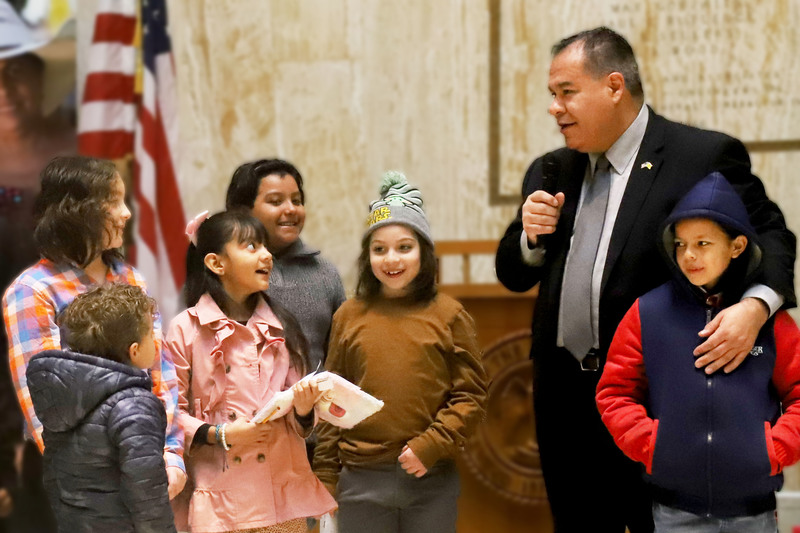 FoodCorps, a partner with FMS Student Nutrition in support of health and food education for students, invited students from across New Mexico to join them at the NM State Capitol. Here students met with Senator Michael Padilla, the School Meals for All sponsor, as well as Governor Lujan Grisham to discuss the importance of nutritional and locally sourced foods at school. Our very own Olivia Simmons from Country Club Elementary and Allayah Gonzales from Piedra Vista High School spoke directly with Governor Grisham about their ideas on how to improve the school nutrition experience for families. Students also brainstormed ideas on how to incorporate healthy food into meals to create a balanced and tasty meal such as including fresh fruits to accompany pancake breakfasts!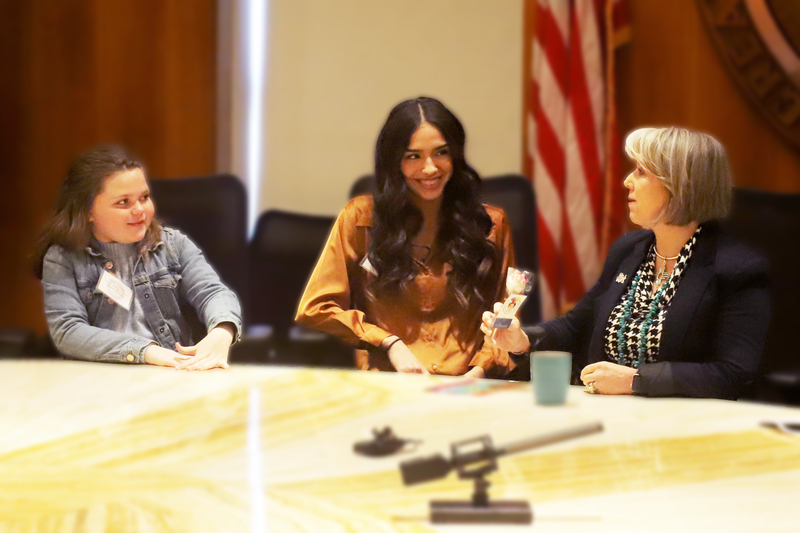 Ms. Marie Johnson also appeared on KOB4 to speak more on the importance of the School Meals for All bill and the Food Initiative. She explains how providing students with nutritional meals will improve their ability to focus on schoolwork and help them accomplish their greatest potential. You can watch the clip and read more here!