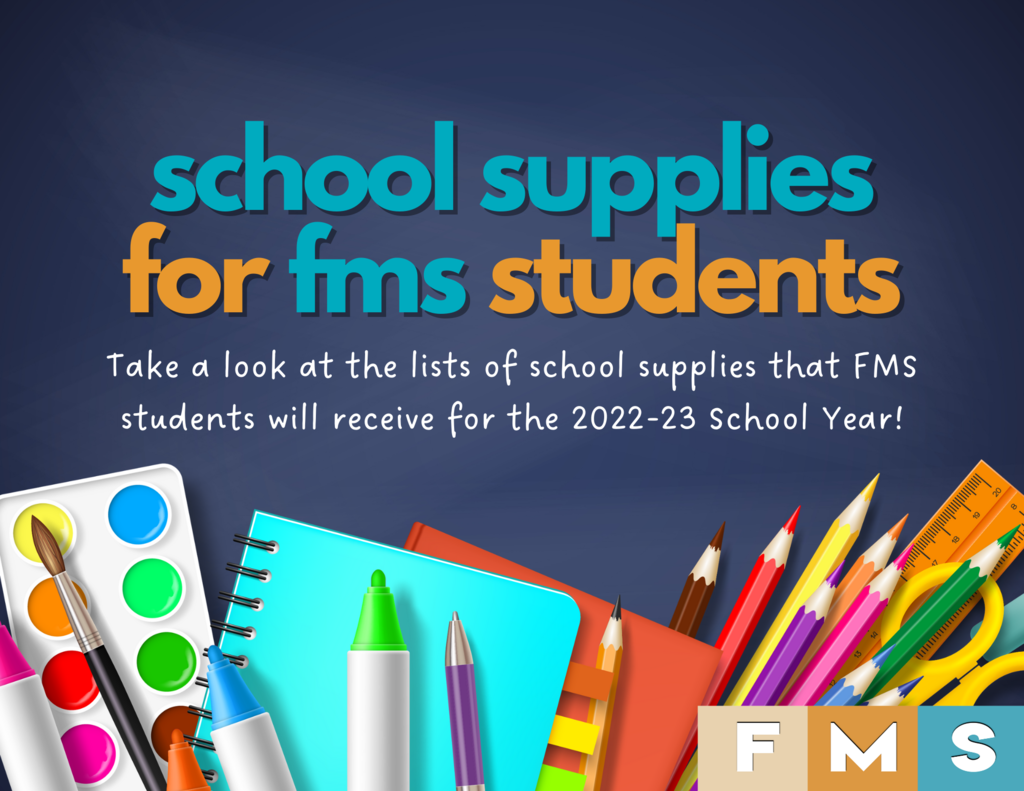 August 9, 2022: Educators were engaged in Math Teacher Leader and Principal professional development, as preparations for the new academic year continue at Farmington Schools. The training covered Standards for Mathematical Practice and effective teaching practices, monitoring tools, and increasing proficiency through professional learning communities, common assessments, and building collective efficacy. The district's goals are to achieve 90% proficiency in 3rd grade math by 2026, and 90% proficiency in 3rd-5th grade math by 2028. In the photo: FMS Title One Instructional Coach Frankie Montoya discusses effective teaching practices and monitoring tools during professional development at Central Office.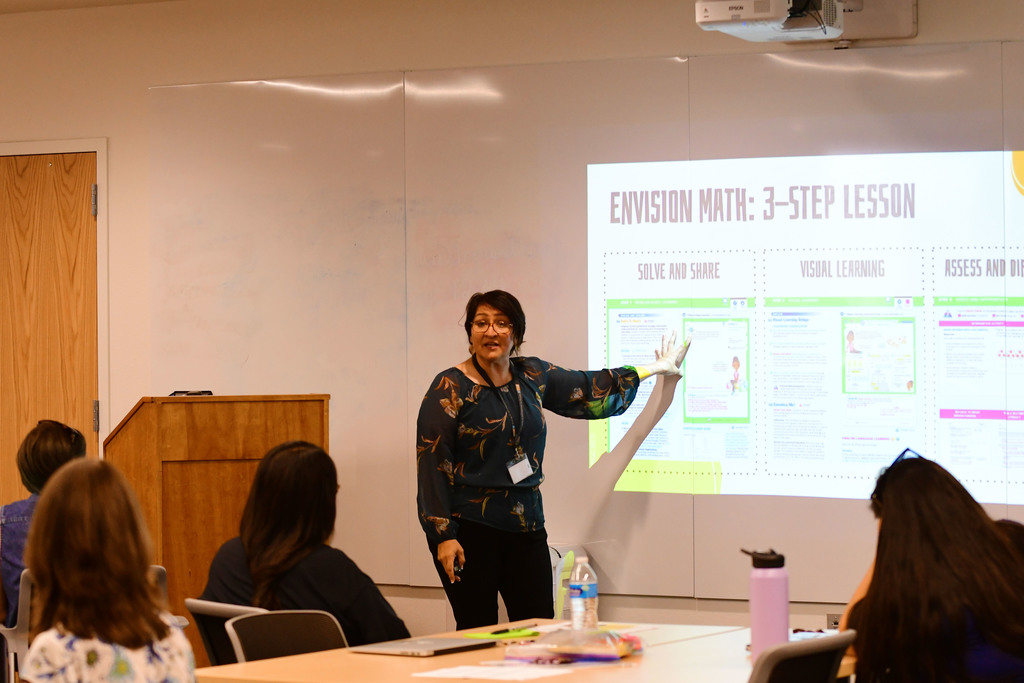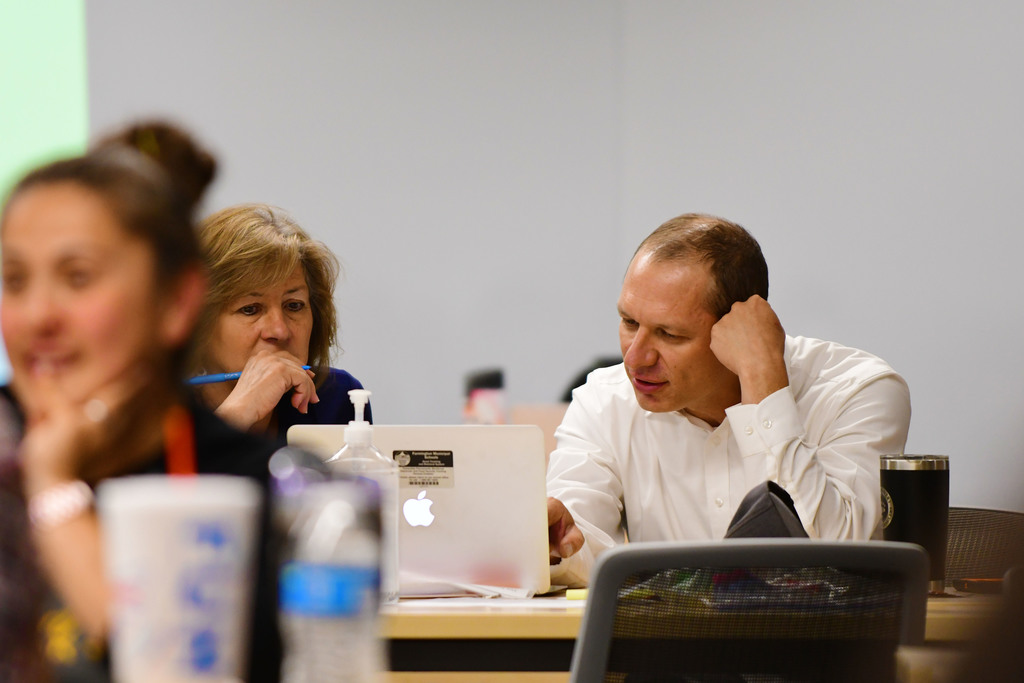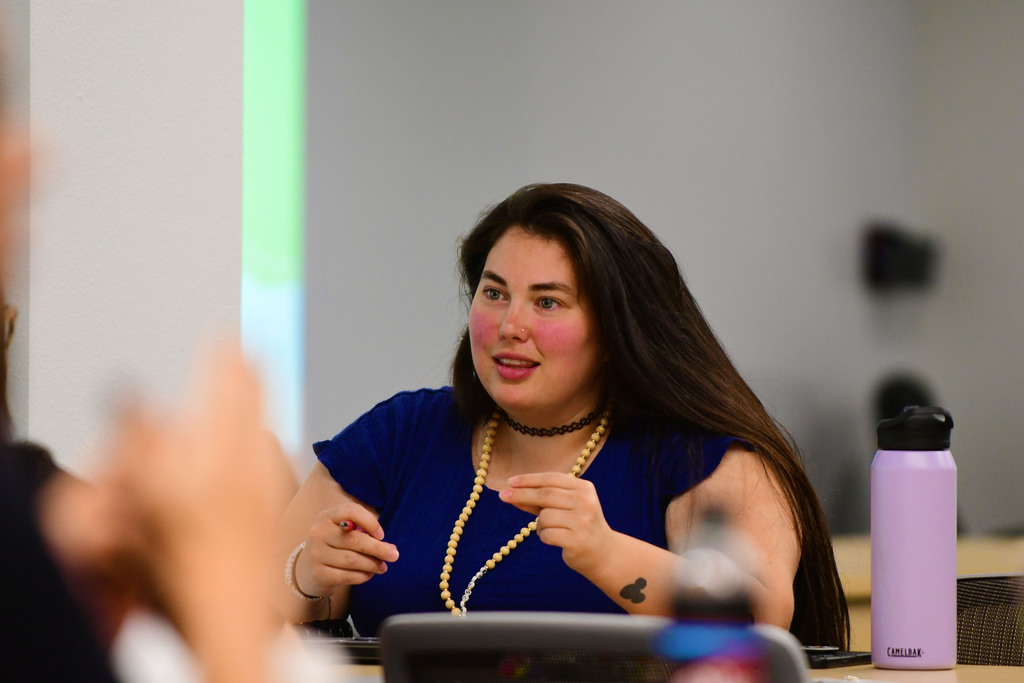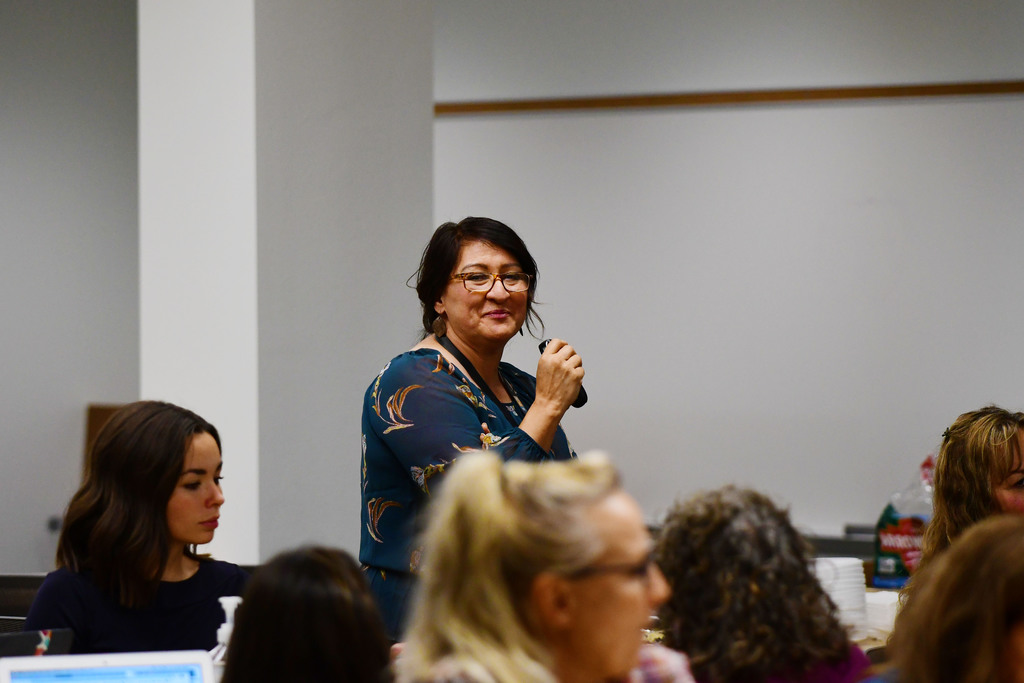 July 13, 2022: FMS drivers and transportation staff attended this week's NM Transportation Academy. Held at San Juan College after a two-year absence, the academy provides all the training necessary for the Fall semester, including four-hour courses on emergency response, basic sign language, illegal narcotics recognition, security awareness, and more. Thirty-five schools and more than three hundred drivers attended the academy, which is sponsored by Aztec Municipal Schools, Bloomfield School District, Central Consolidated Schools, and Farmington Municipal Schools.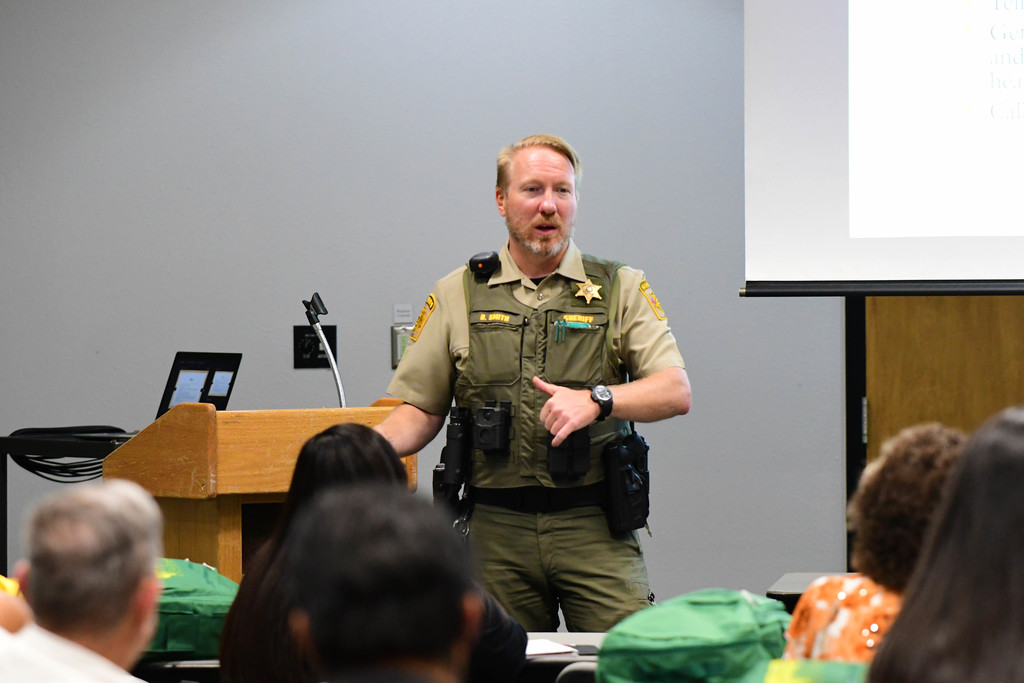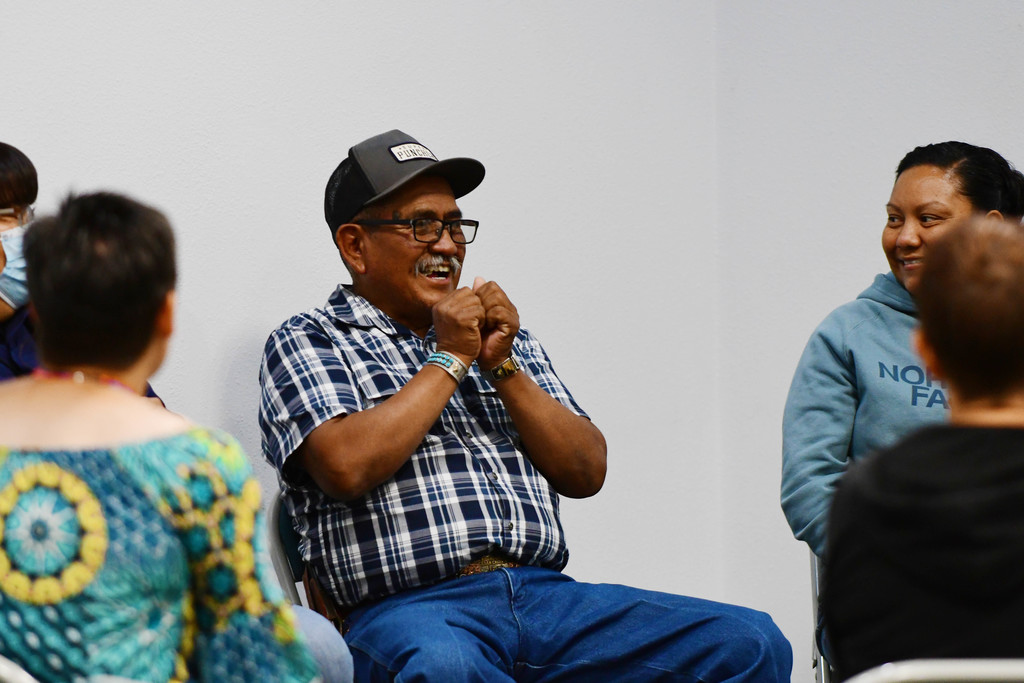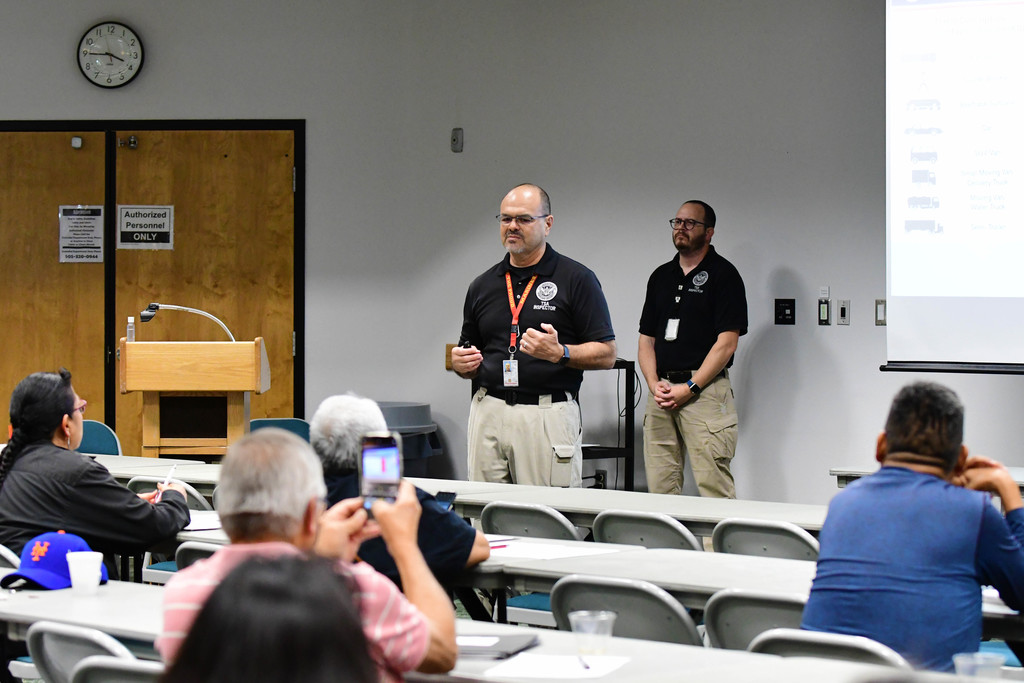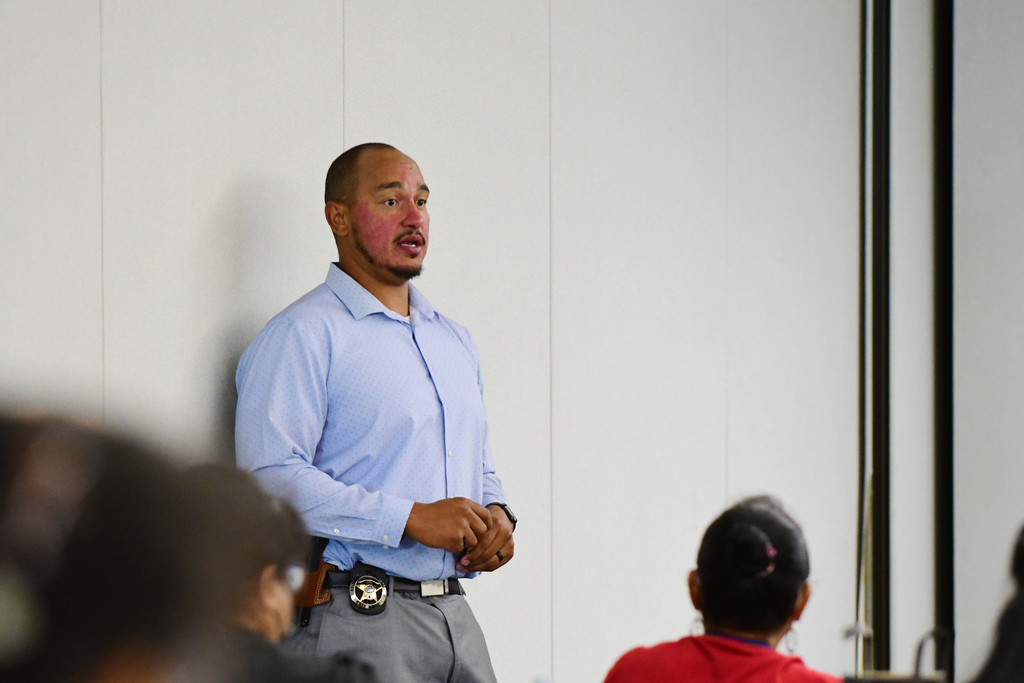 July 12, 2022: Dribbling, running, defending, and learning the game while having fun at this week's Bring The Sting Basketball Camp. This camp is hosted by players and coaches from FHS Boys and Girls teams. #TeamFMS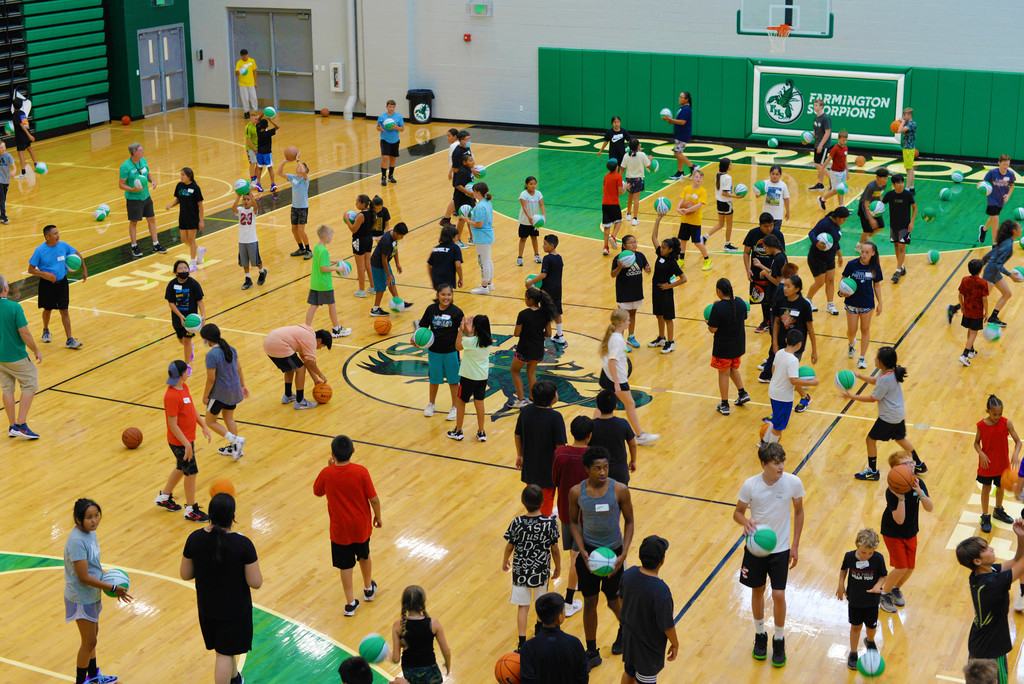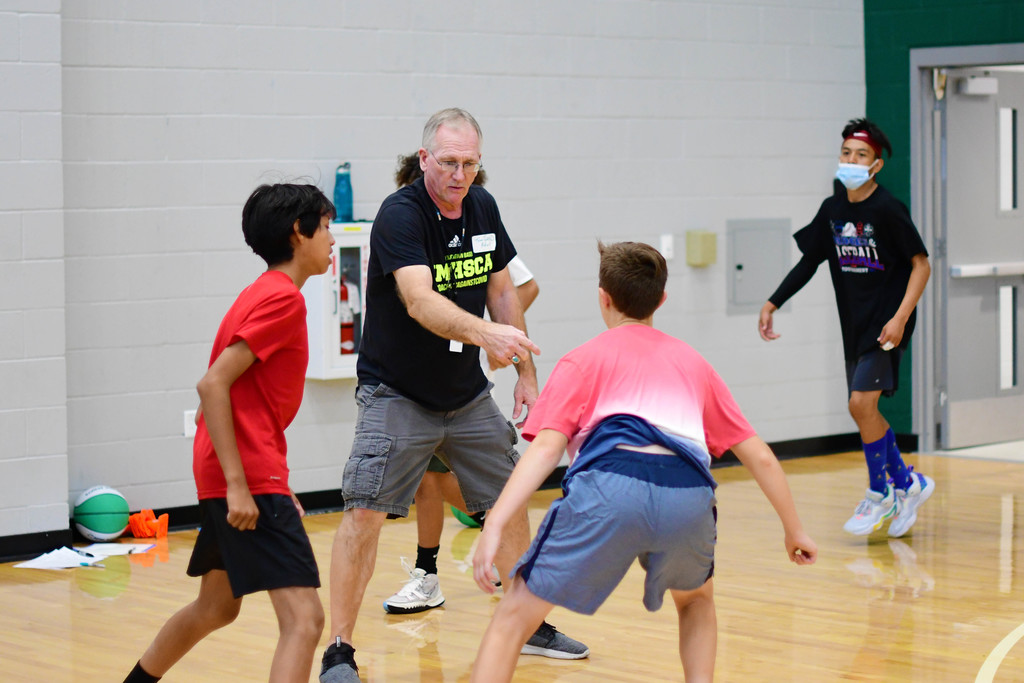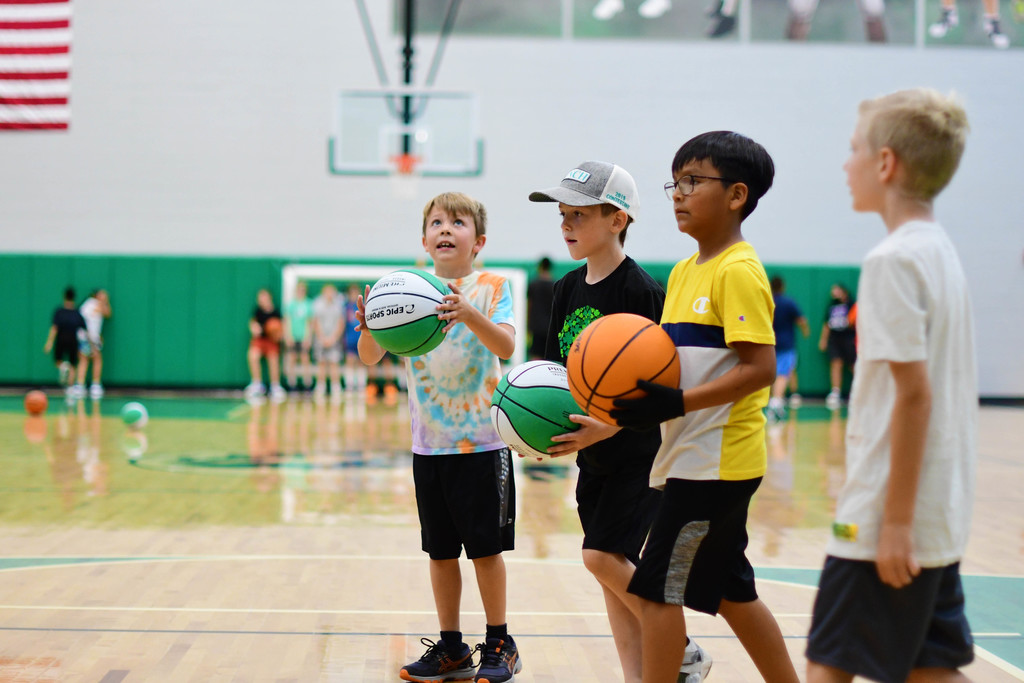 July 11, 2022: FMS welcomed more than 100 educators to its 1st FMS High Reliability Schools Summit today. This exciting 3-day summit is bringing presenters from Marzano Resources that will share a wealth of knowledge with our educators on improving student engagement and hearing student voices to goal setting and the work being done at our schools. Shout-outs to Farmington High School staff and students for such a great welcome! This year's summit expands on the Marzano Resources' national High-Reliability Schools framework which values culture, community, best teaching practices, collaboration, and equity as viewed through the goals/pillars of success that follow. For more information, visit
https://district.fms.k12.nm.us/page/district-strategic-plan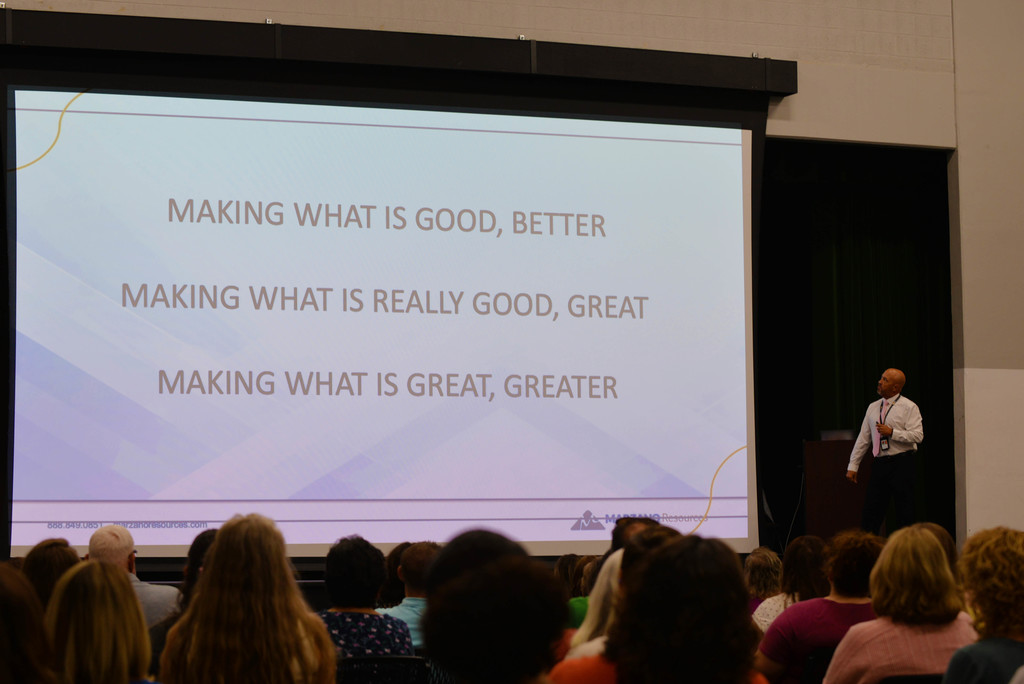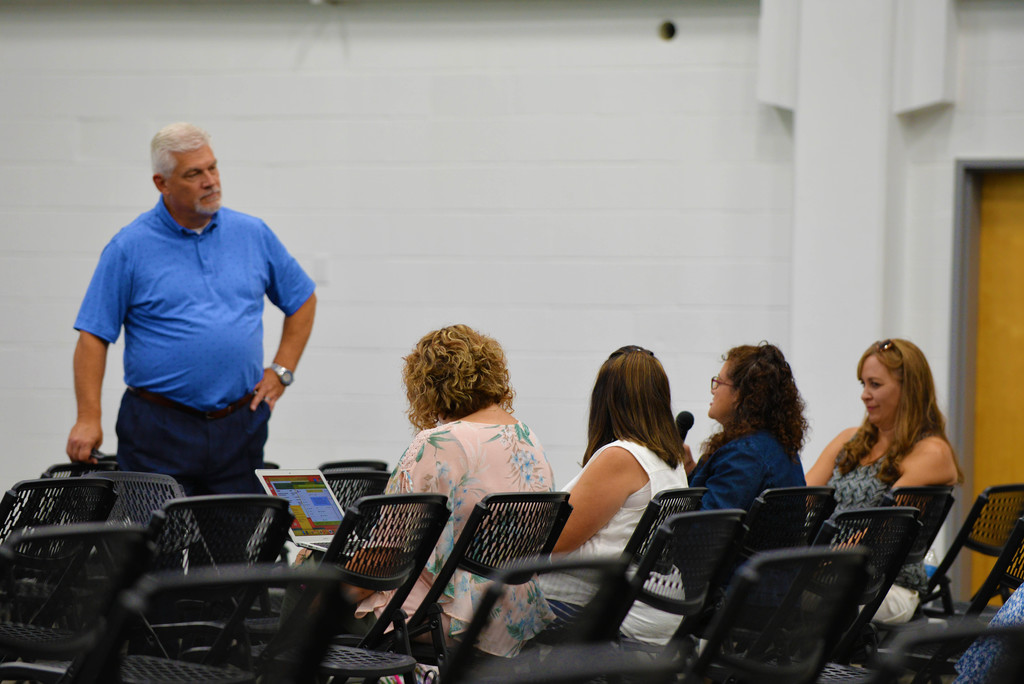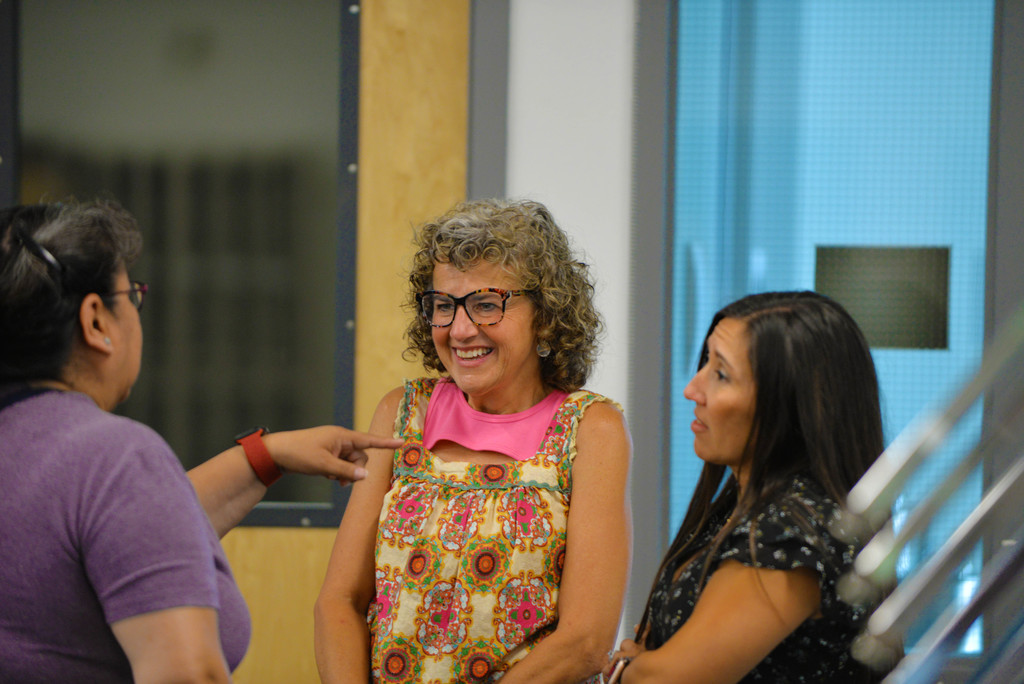 FMS In The News: Farmington High School graduate revels in role on AMC series 'Dark Winds.' By Mike Easterling, Farmington Daily Times. Farmington High School graduate Deanna Allison says she is grateful to be a part of the AMC drama series "Dark Winds," which is an adaptation of a popular series of novels by New Mexico author Tony Hillerman. She said she enjoys being able to support her family and the increased opportunities that are likely to come her way from being a part of a successful TV program. But the most rewarding part of the experience, she said, is getting to portray an intelligent, determined, self-confident woman who is part of a larger collective of characters that conveys the best of her Diné culture. Read more:
https://www.daily-times.com/story/news/local/farmington/2022/07/10/amcs-dark-winds-cast-includes-farmington-high-school-graduate-deanna-allison/65369975007/
Shout-out to Animas Elementary School and the Preschool Academies on achieving Level 2 certification in Marzano High Reliability Schools! The high reliability school program was created by Marzano Resources to help transform schools into organizations that take proactive steps to ensure student success. Using a research-based five-level hierarchy, along with indicators, educators learn to assess, monitor, and confirm the effectiveness of their schools.
Congratulations to Esperanza Elementary School on achieving Level 2 certification in Marzano High Reliability Schools! Level 2 certification means Esperanza Elementary School has established "Effective Teaching in Every Classroom," which focuses on the responsibility of both school leaders and teachers in ensuring high-quality instruction.
June 21, 2022: Today, facilitators from our Curriculum & Instruction Department provided essential professional development for K-5 teachers in the form of a Writing Institute. The training focused on Structured Literacy aligned practices with the goal of improving writing outcomes for students. Three more sessions will follow on June 22, July 6, and July 7.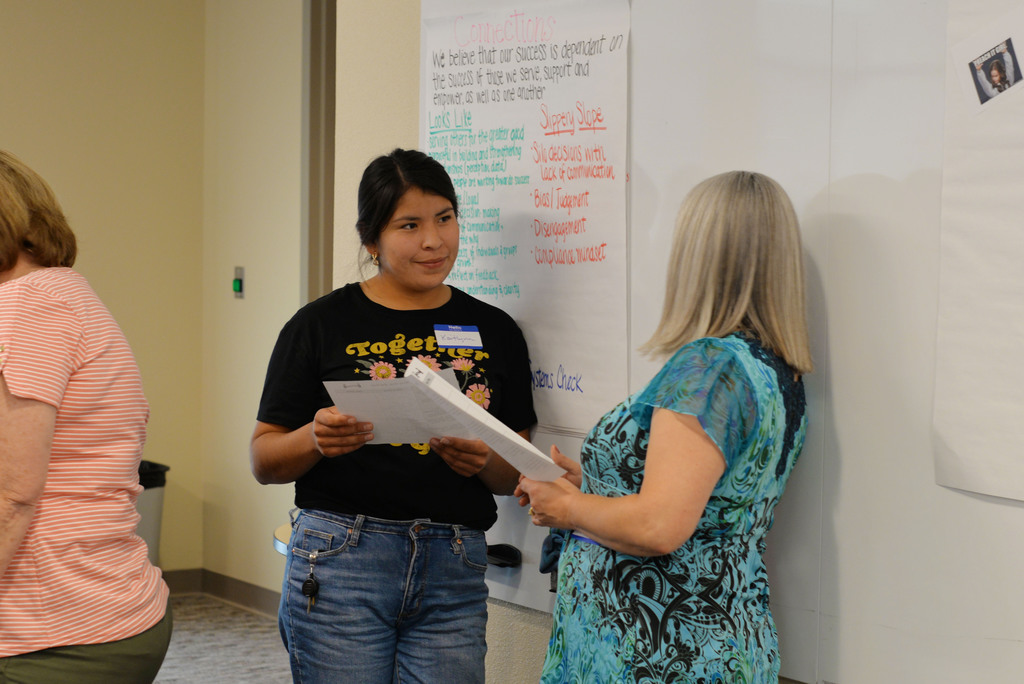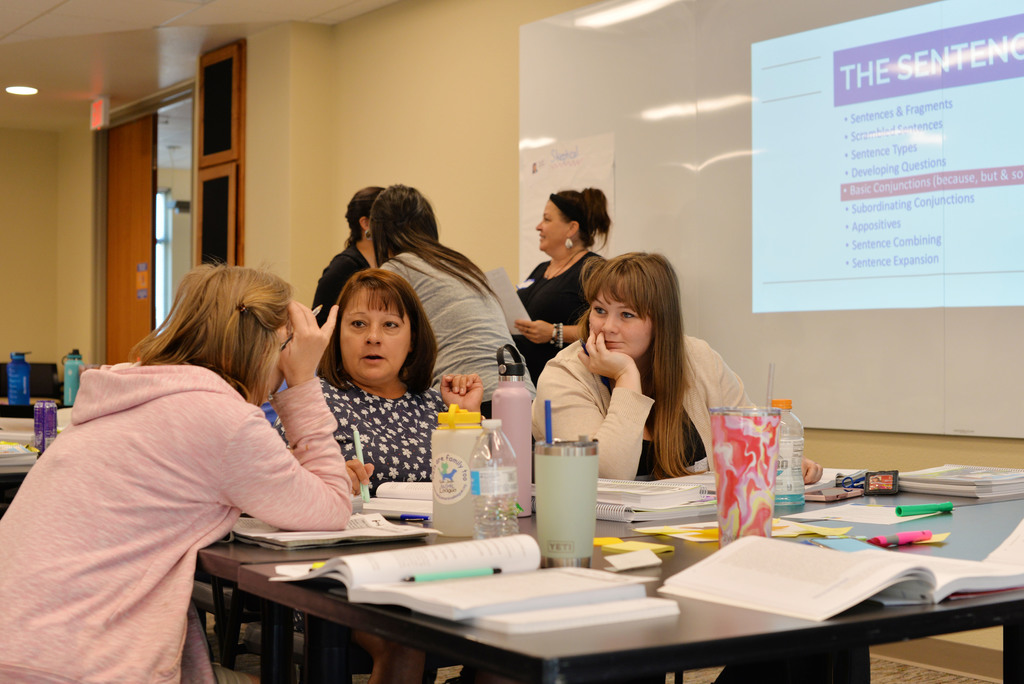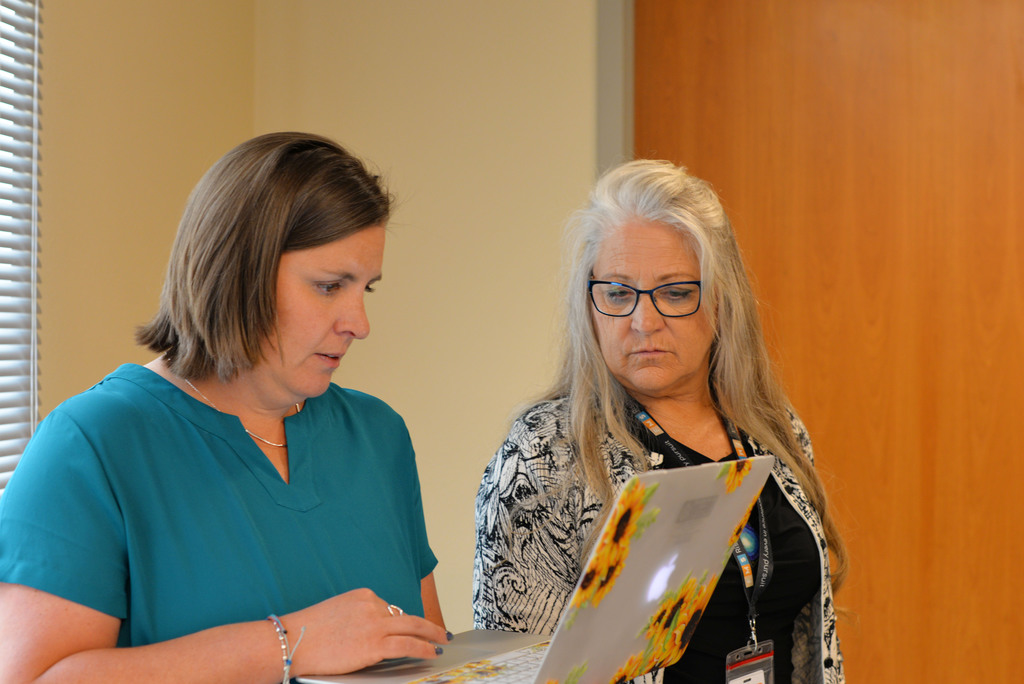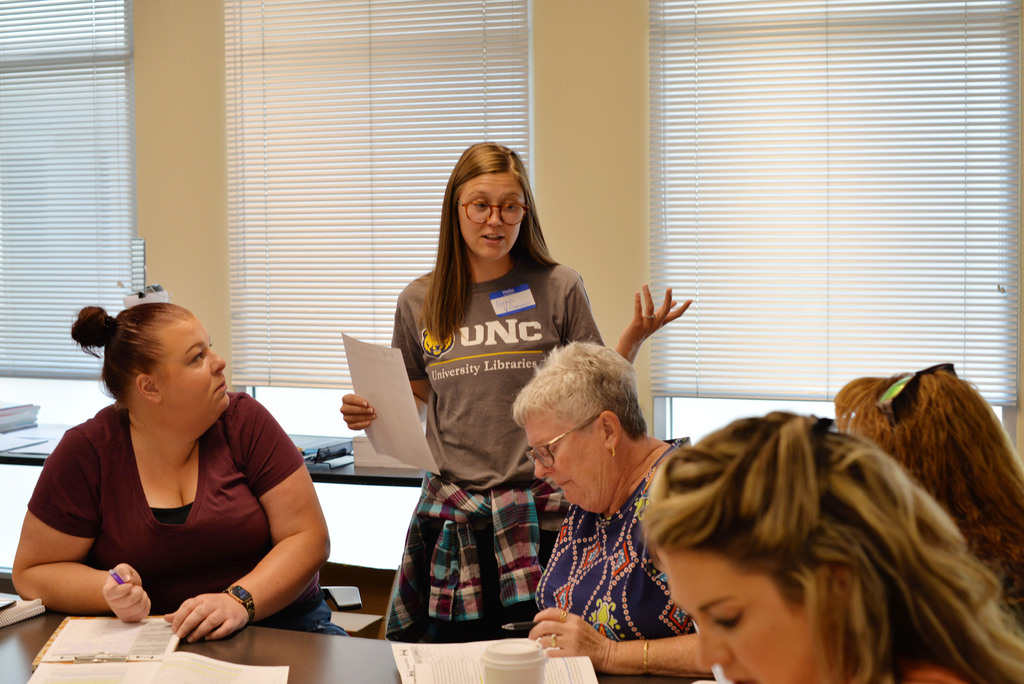 How do we address the needs of all students? How do we work strategically around barriers? Those were a couple of the questions that the FMS' Native American Youth Advisors (NAYA) discussed this week during a productive and packed two-day workshop. Our thanks to Crystal Green-Braswell from Marzano for moderating the workshop and helping our staff to develop stronger systems of support, using data to determine the needs of students, and developing a plan for communication opportunities within a school. NAYA plans to meet monthly during the next academic year. More to come.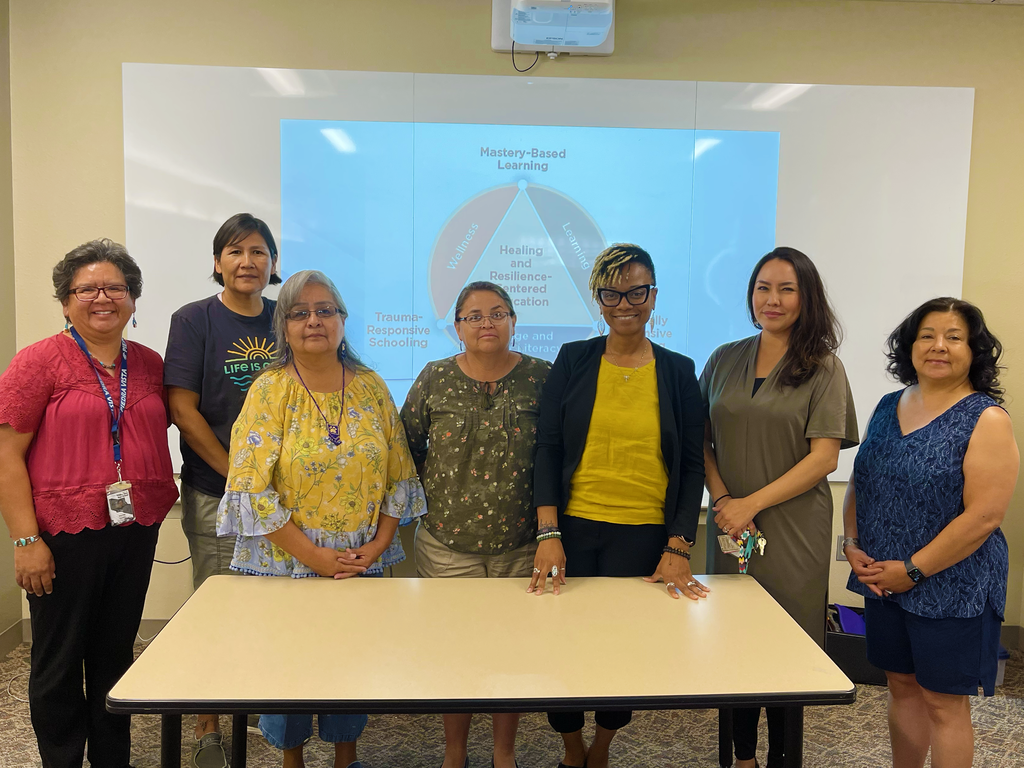 June 1, 2022: "¿Cuáles son los tipos de nubes?" Asked instructor Geni Flores during today's TESOL endorsement course. What are the types of clouds? She had asked the new cohort of teachers in Spanish to illustrate how learning a lesson in a different language can be distinctive for non-native English speakers, while showing teaching skills to make content easier to learn, including the use of simple visuals and a basic vocabulary. With populations growing in number, it's not uncommon to meet someone who is learning English for the first time. This creates a wonderful opportunity for teachers to use language-rich strategies that help English Learner students and all students increase their language skills. "Cirros son nubes altas compuestas de cristales de hielo. Cirrus are high clouds made of ice crystals," she asked the group to repeat. "Cúmulos son nubes que se parecen al algodón. Cumulus are clouds that are cotton-like," Ms. Flores continued. To be an effective TESOL teacher to an English Learner student, it's important to understand the language learning process, as well as have specialized, research-based skills and instructional practices. Teaching English to Speakers of Other Languages or TESOL is a one-year program funded by FMS that helps teachers provide language-rich instruction. The TESOL endorsement program provides a comprehensive professional development model for teachers to expand their ability to address the social, cultural, educational, and linguistic factors that impact the achievement of their English Learner students in today's diverse classrooms. Our thanks to Geni Flores, TESOL Coordinator and Bilingual Education Instructor at Eastern New Mexico University for today's training. For more information, you can contact our Bilingual/Multicultural Department at (505) 324-9840. More to come.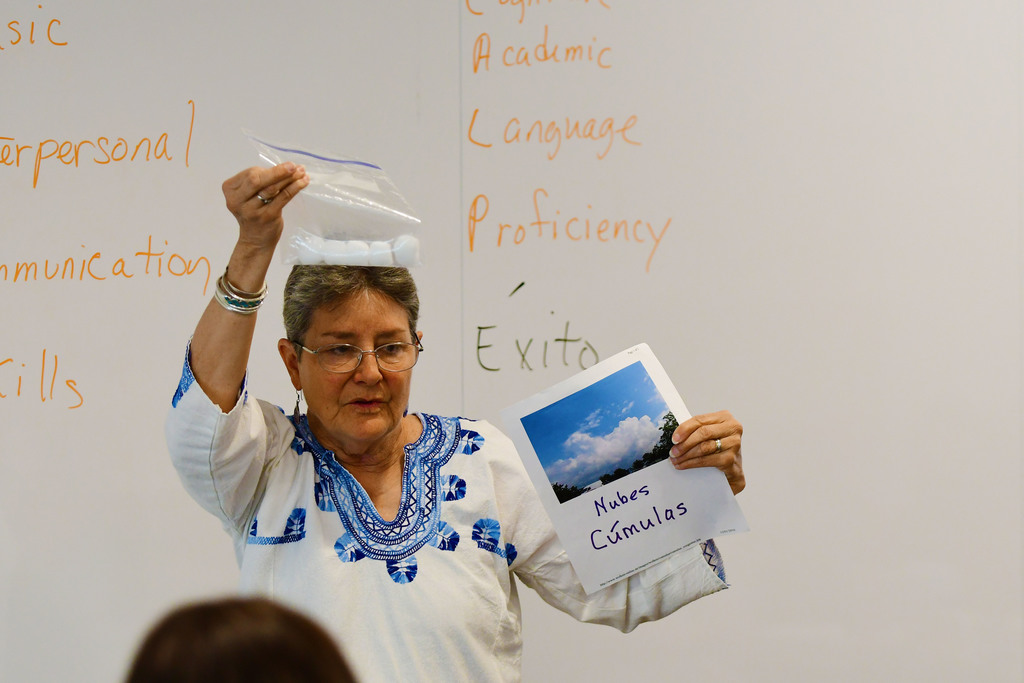 May 23, 2022: Thank you to our Tibbetts families for coming to tonight's Piano Recital. We hope you enjoyed our student's renditions of "Spanish Guitar," "People Around the World," and "Je te lasserai des mots," among many other pieces. Keep playing, students! Special kudos also to Tibbetts Music Teacher, Ms. Shera Piper.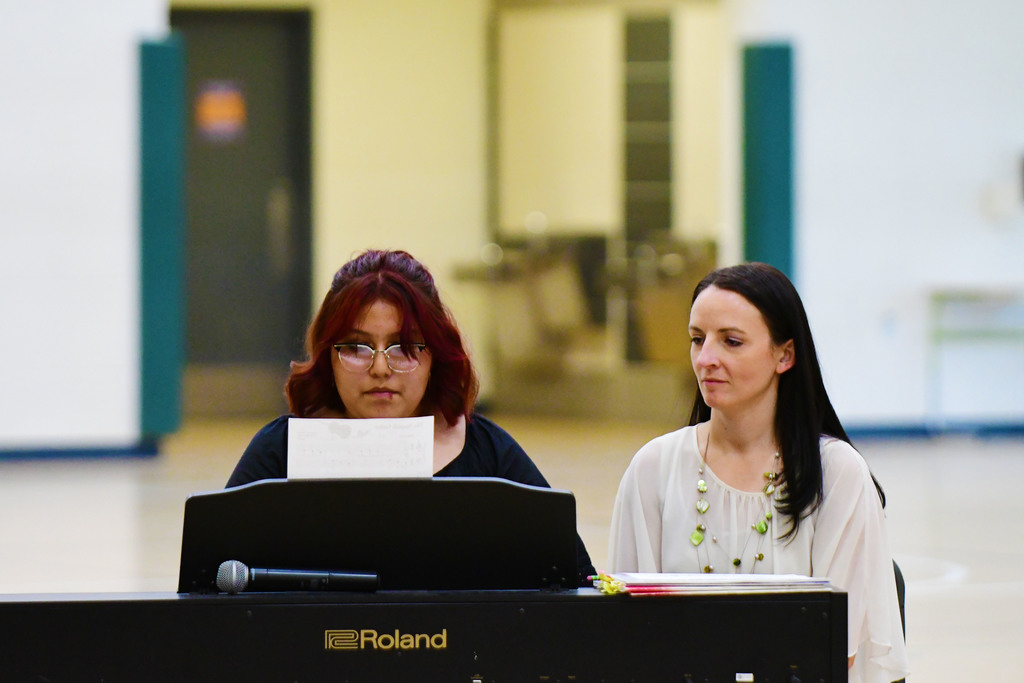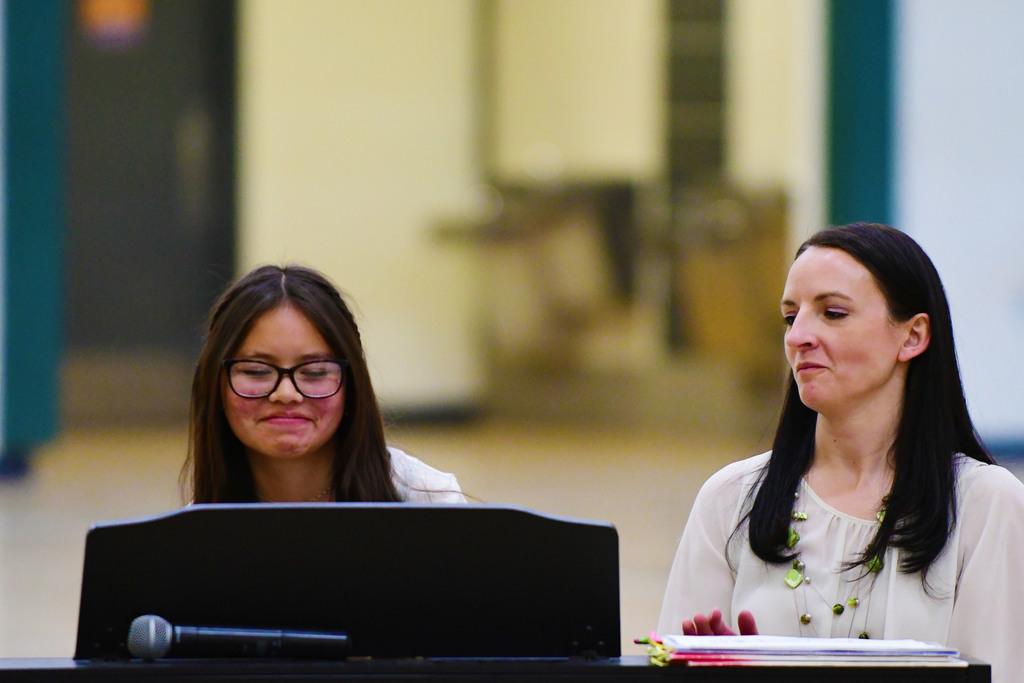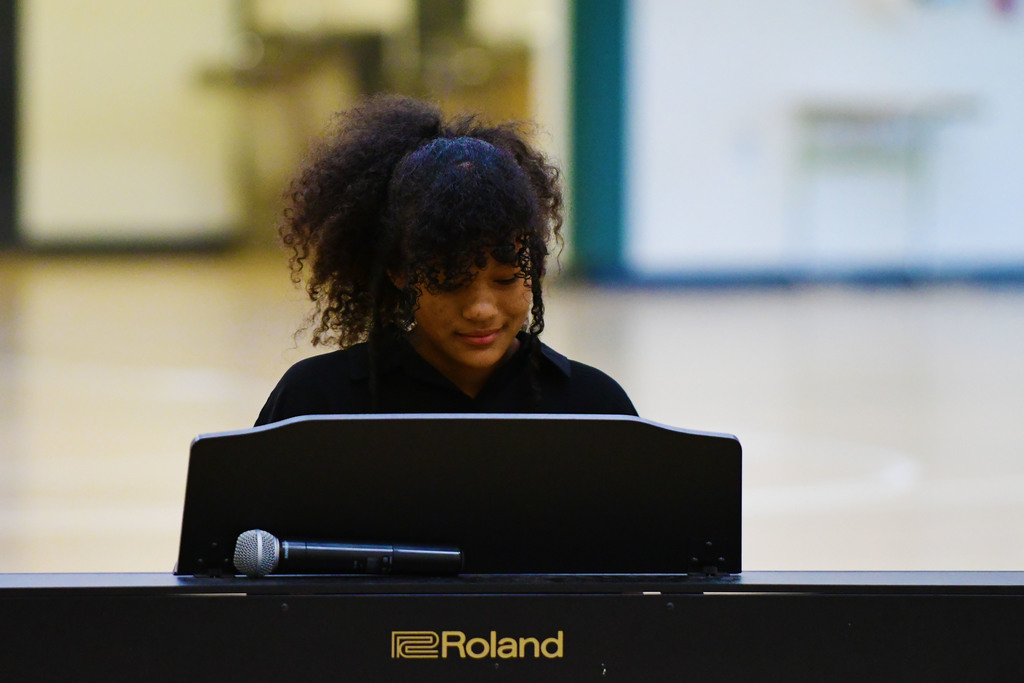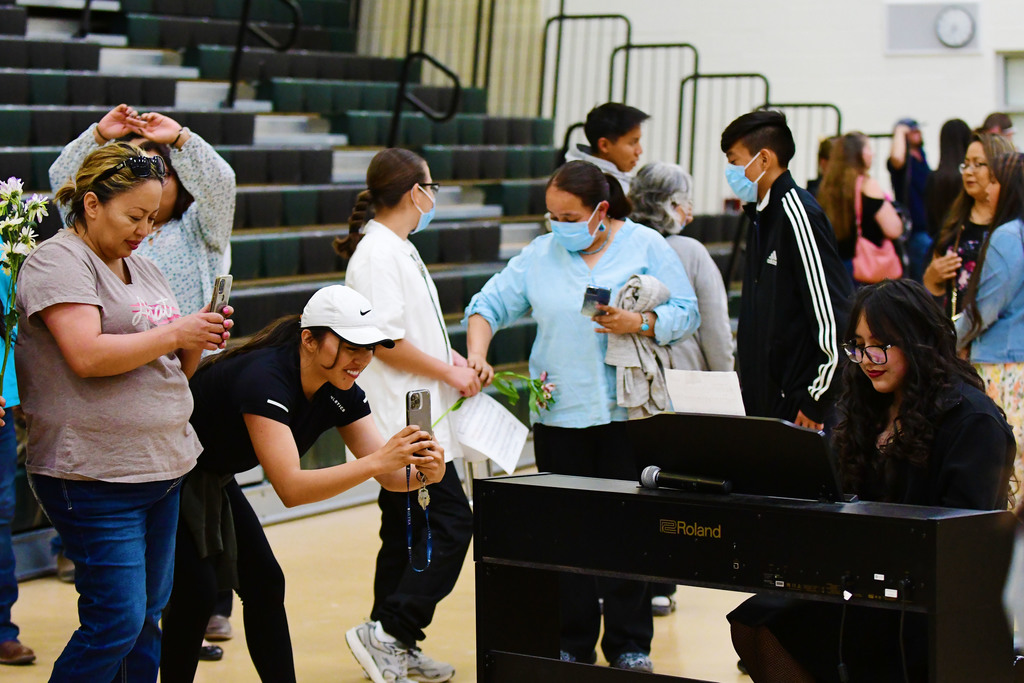 May 23 2022: More than 30 high school student athletes met today to create the FMS Athlete Leadership Development Group, which will be meeting monthly during the next academic year. Among many goals, the group will focus on mentoring new and current students, while increasing experiences, competitiveness, making connections, and developing new skills that go beyond the playing field. "You are here for a reason. Because you are leaders and your peers look up to you," said Athletic Director Isaac Gamboa. Mr. Gamboa asked the coaches of our 22 high school programs to select students with strong leadership skills to be part of the group. Today's first meeting included welcoming remarks from Superintendent Cody Diehl, who thanked the students for their commitment. More to come.