Mr. Kevin Belin, Director of the Navajo Preparatory School Diné Bizaad Institute, held a wonderful presentation on defining cultural parent engagement strategies, stories, and songs around Késhjéé' or Navajo Shoe Game this week. Approximately, 70 parents joined Mr. Belin for a fun evening of learning, stories, and songs. Thank you for coming, FMS families! Thank you, Mr. Belin! In Navajo culture, the Shoe Game, which is played at night and in winter, consists of hiding a wound yucca root ball within one of several moccasins and taking turns guessing where the ball is. According to tradition, the choices taken during the game represent life and the fact that the natural order of things cannot be changed. Interested in learning more about Késhjéé'? Join the Farmington Indian Center for the Annual Navajo Shoe Game celebration on January 27. Visit
https://farmingtonnm.org/events/keshjee-navajo-shoe-game
for more information.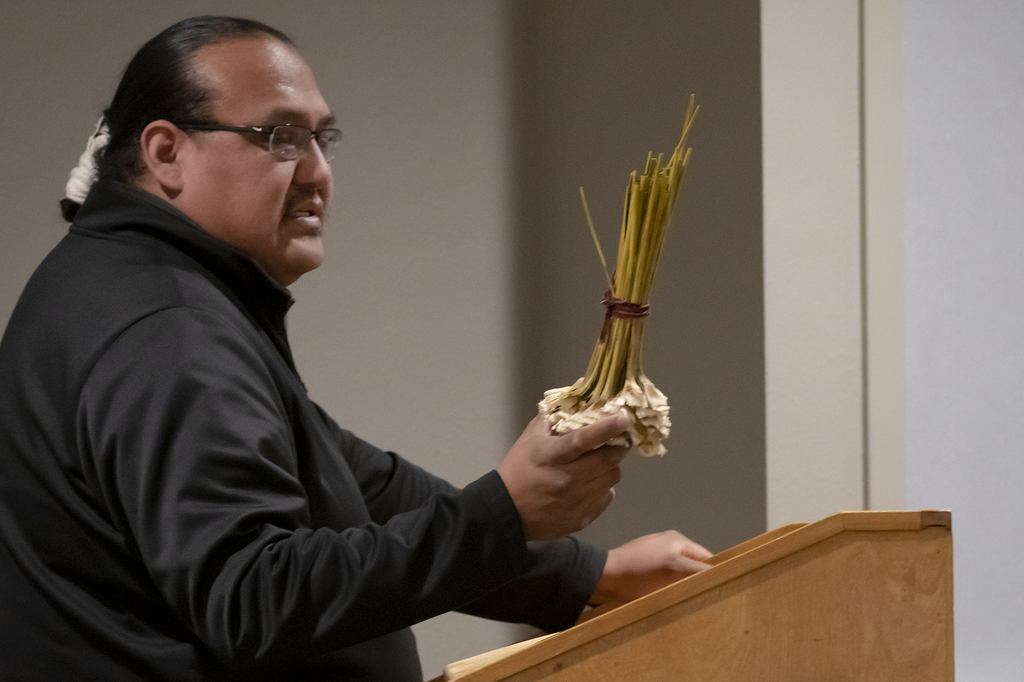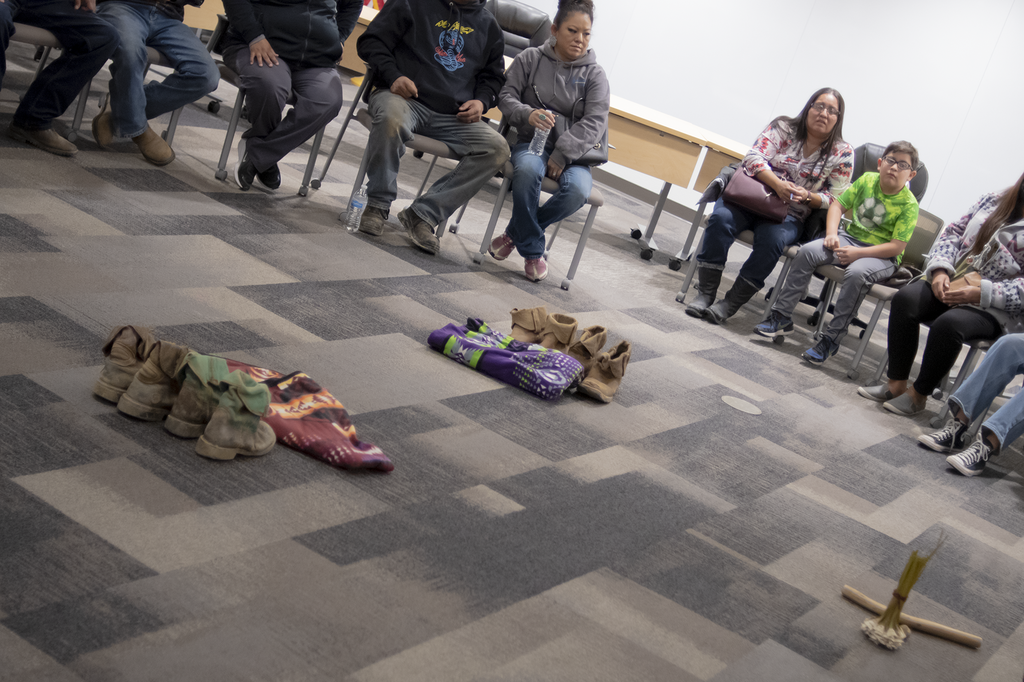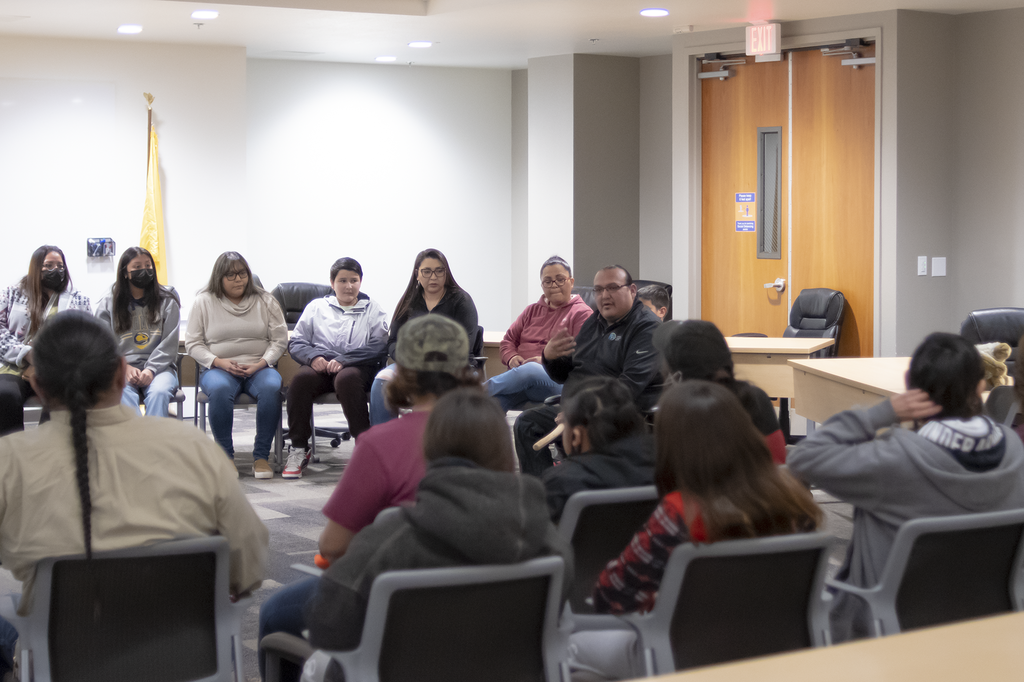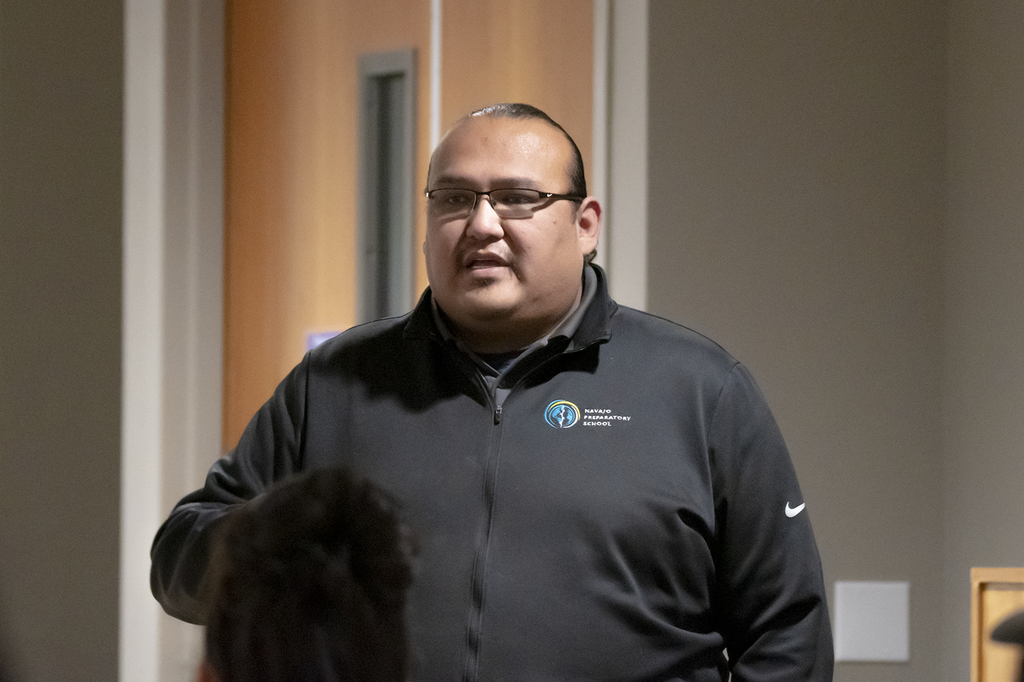 January 25, 2023: Today FMS hosted the FCCLA Regional Culinary Competition at the CATE Center. Students from the Northwest New Mexico region competed in Pastry Arts Technical Decorating Skills, Culinary Food Art, and Interior Design! These students demonstrated some very impressive skills today! . RisingToExcellenceInEveryPursuit #CulinaryArts #InteriorDesign #PastryArts #CATE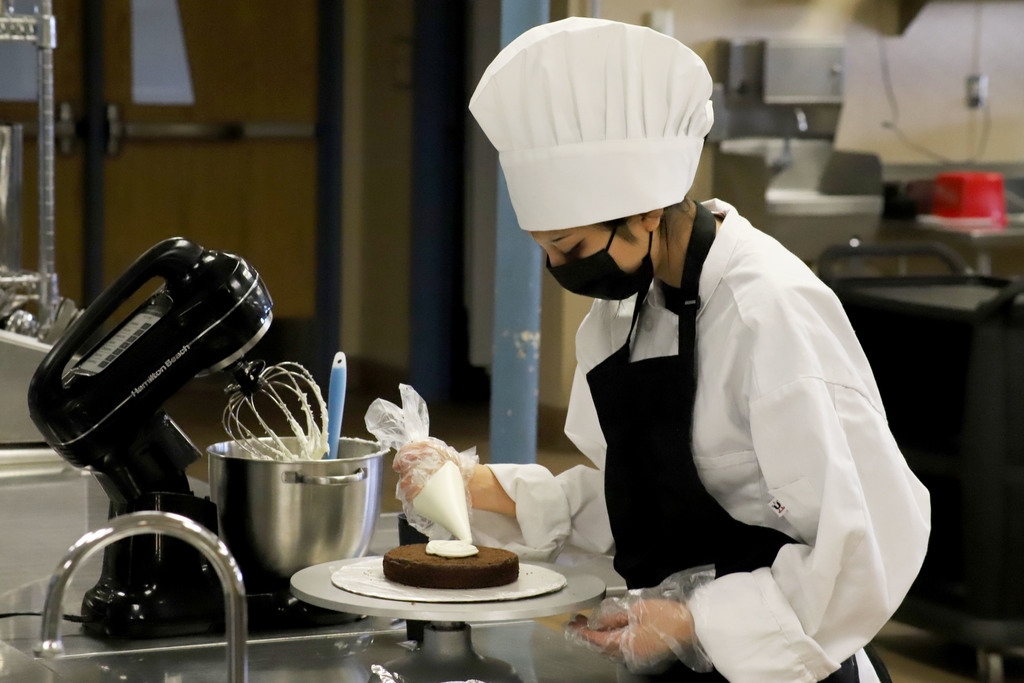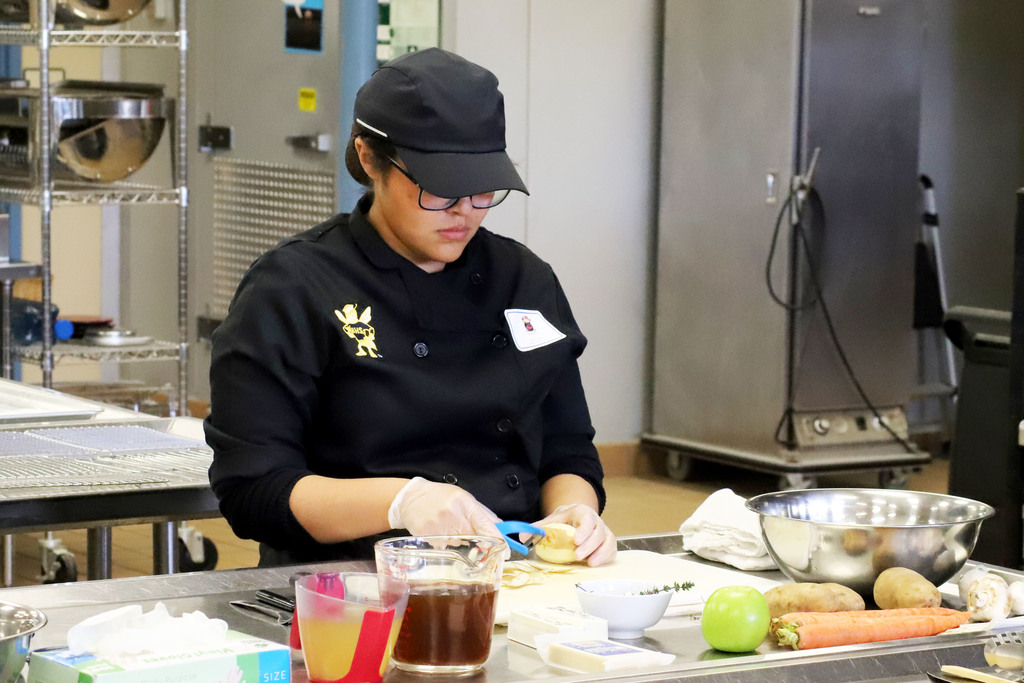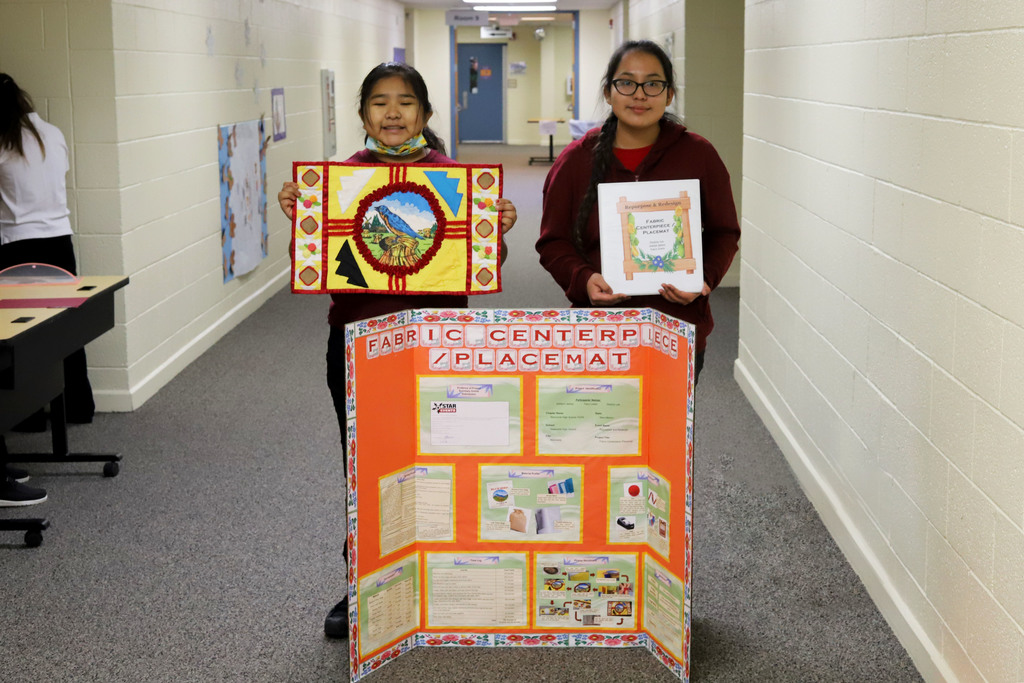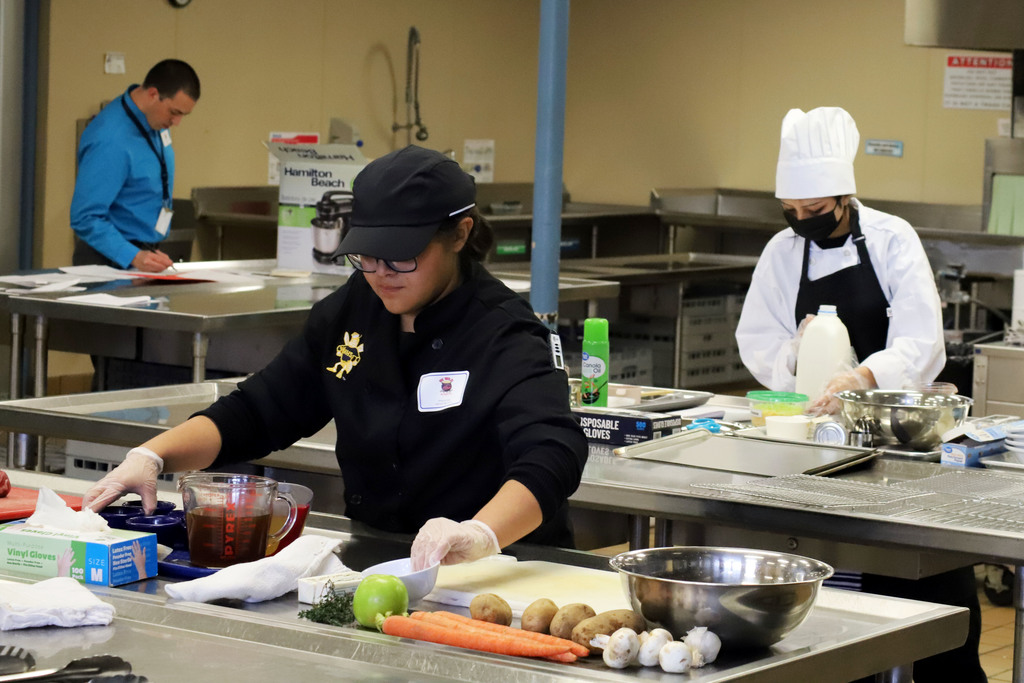 Ms. Patton from Hermosa Middle School starts her guitar and general music class off with a bell-ringer consisting of reading music and deciphering the frets and chords associated with it. After this, the class moves on to reading the music while playing along on their guitars and verbally reciting the chords to create a lasting connection. These students are certainly dedicated to their craft! . #LearningAtFMS #RisingToExcellenceInEveryPursuit #MusicClass #Guitar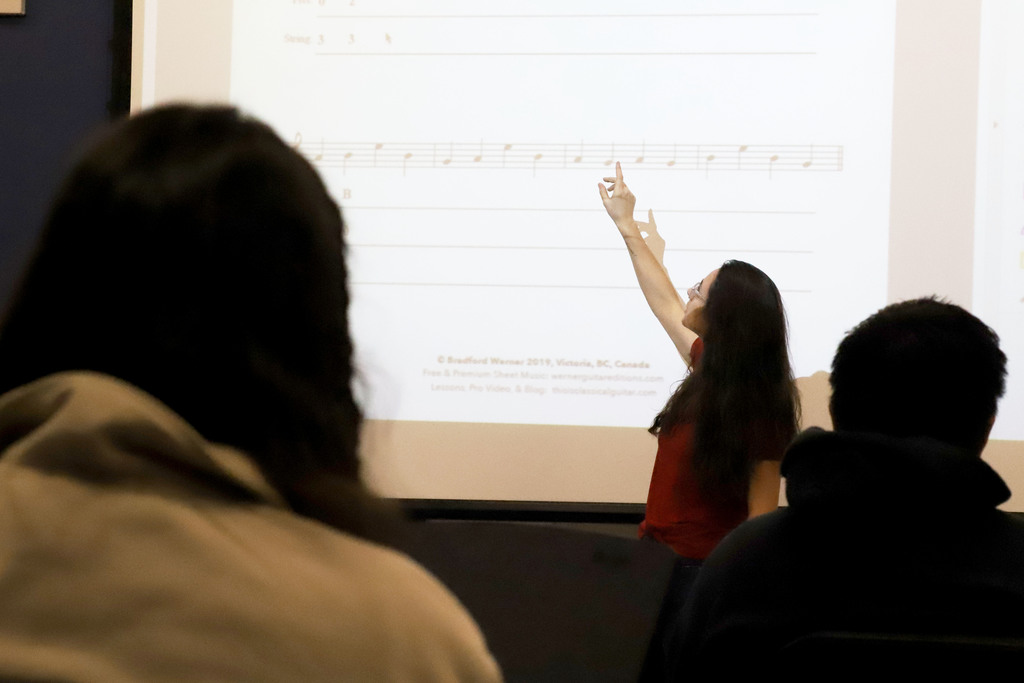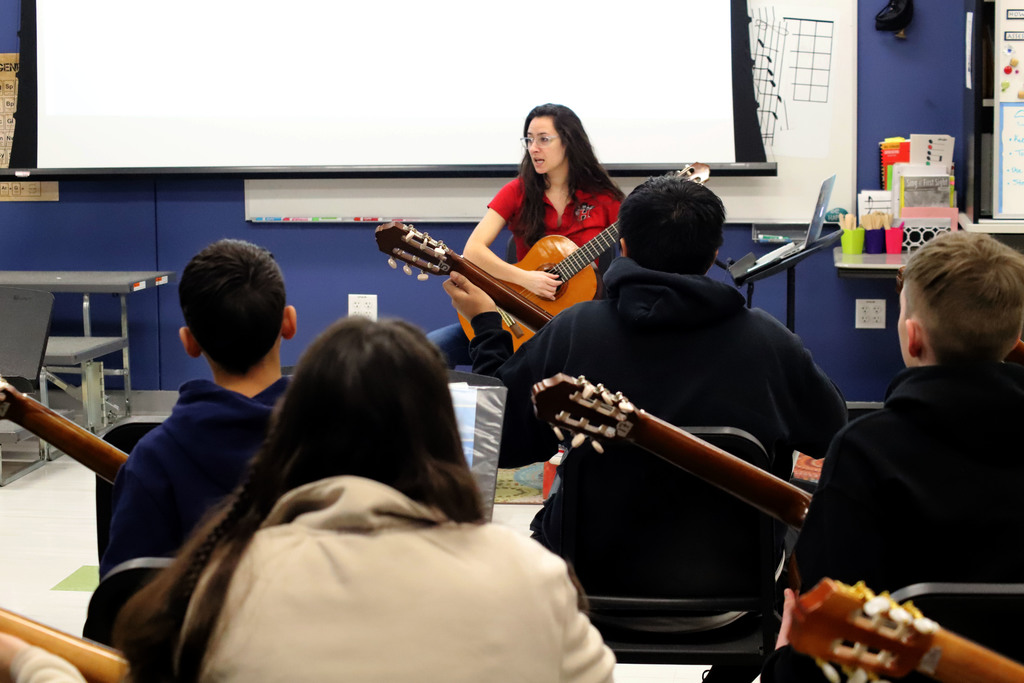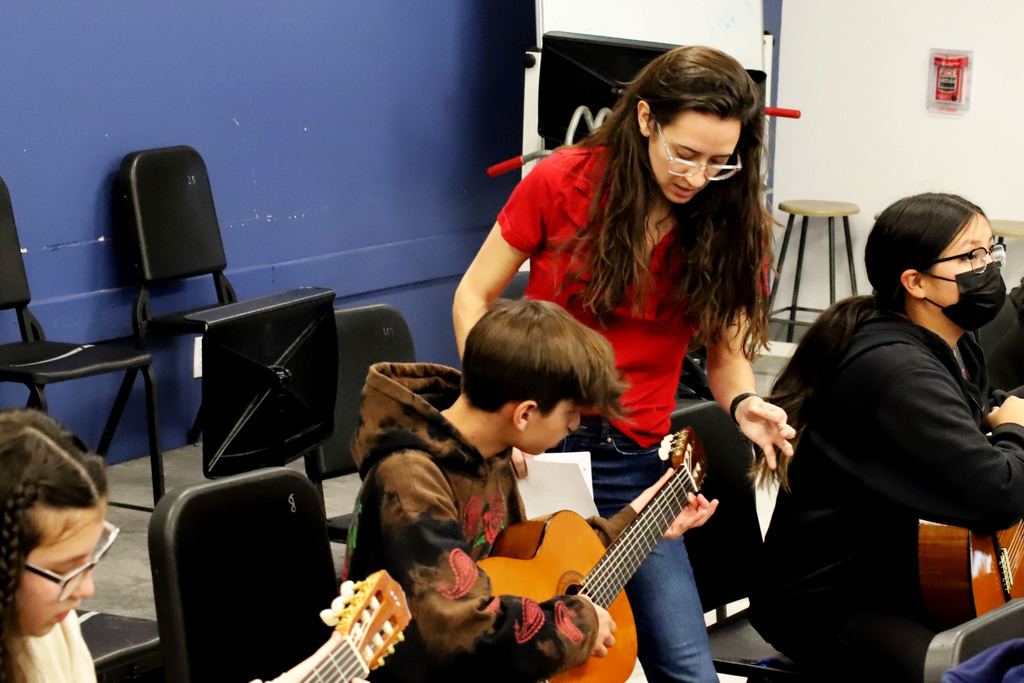 Happy National Popcorn Day! Students at Apache Elementary School enjoyed some freshly popped popcorn provided by Student Nutrition as a special treat today! Not to be corny, but today was a-maize-ing! . #RisingToExcellenceInEveryPursuit #NationalPopcornDay #SchoolLunchTreat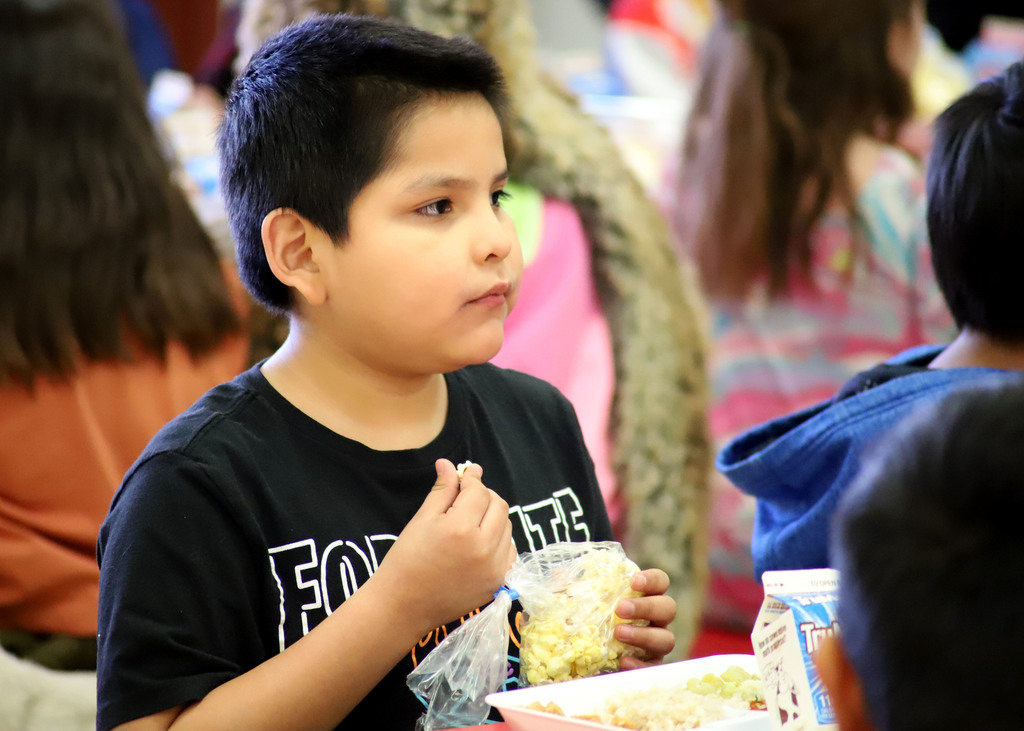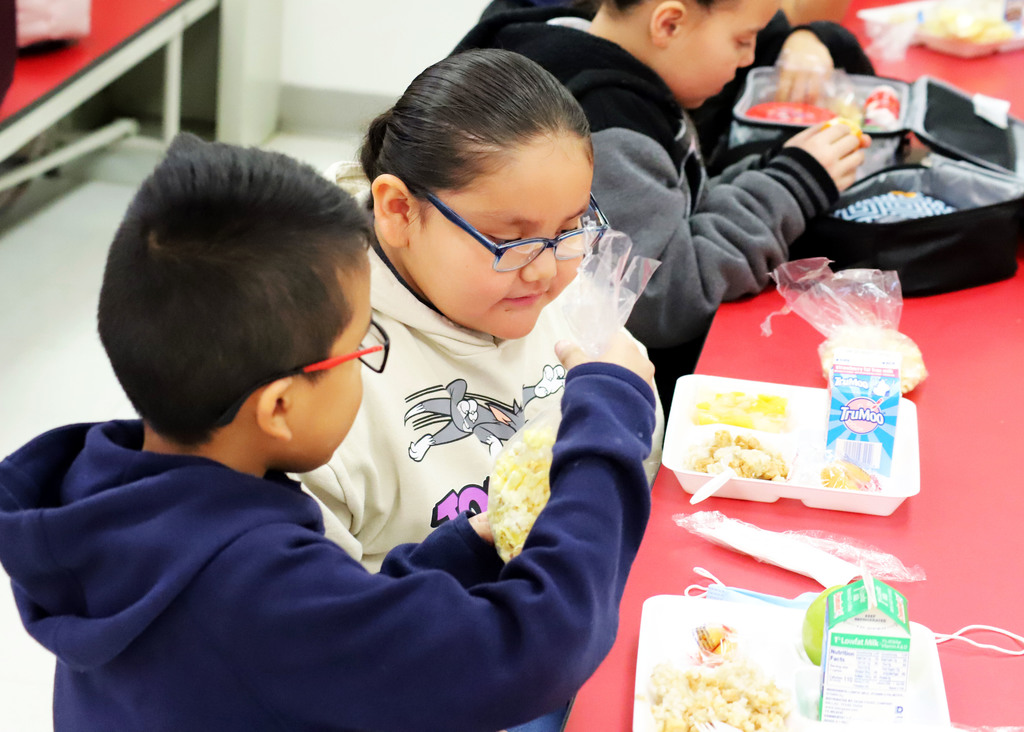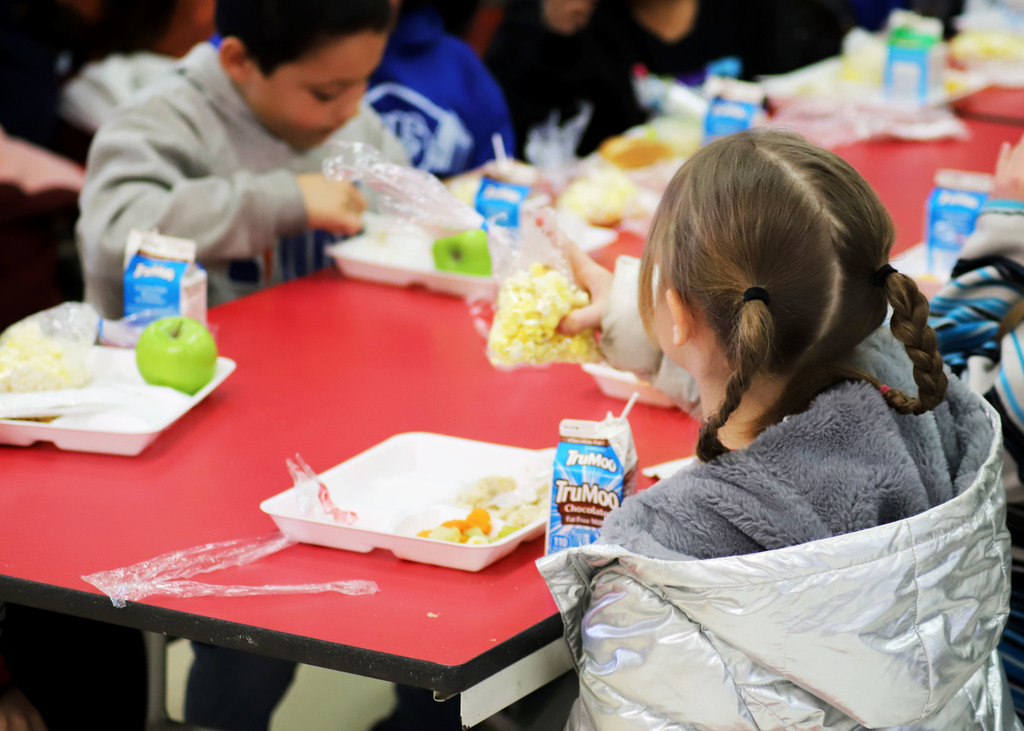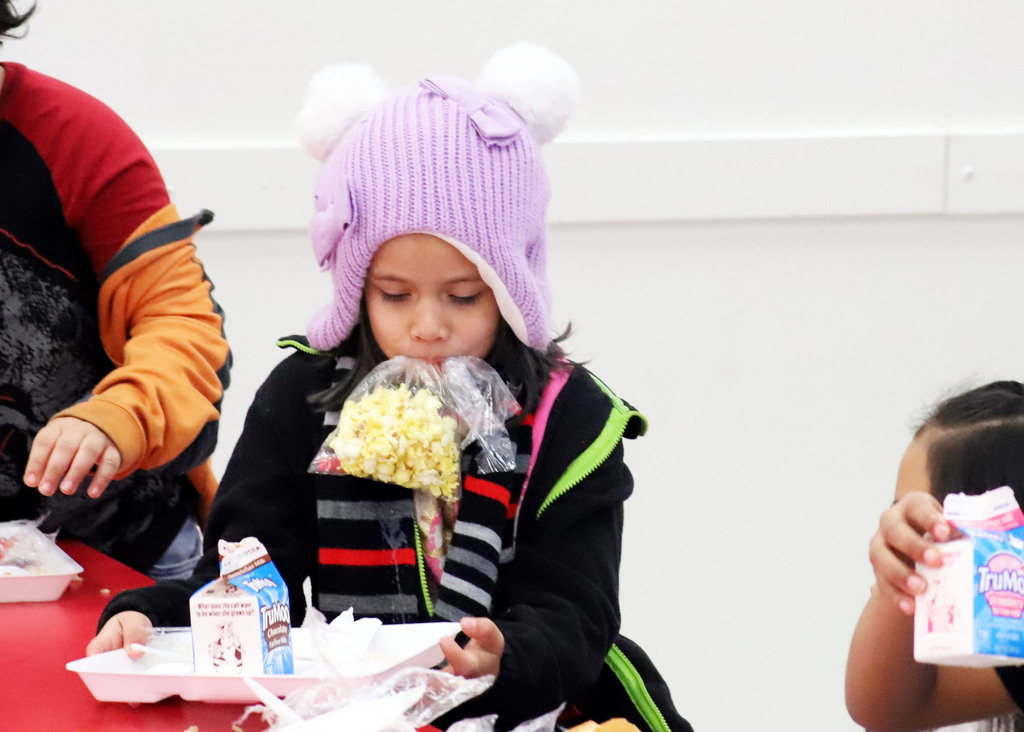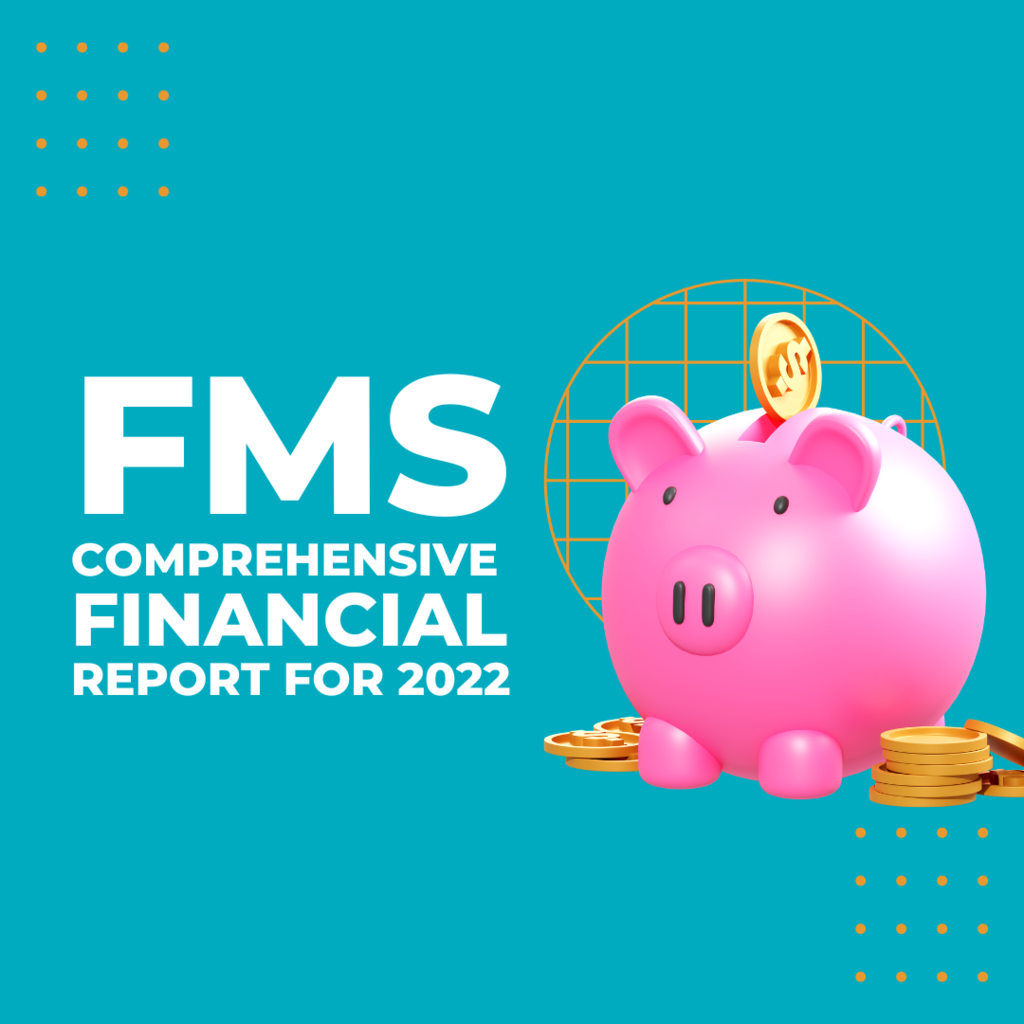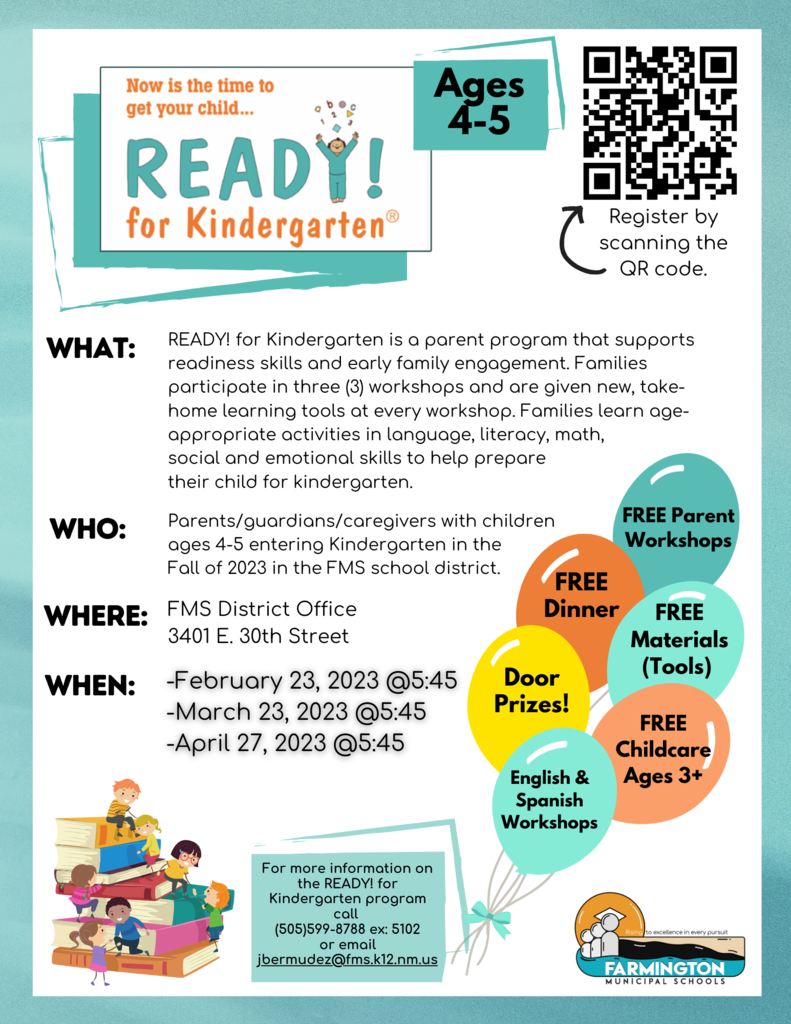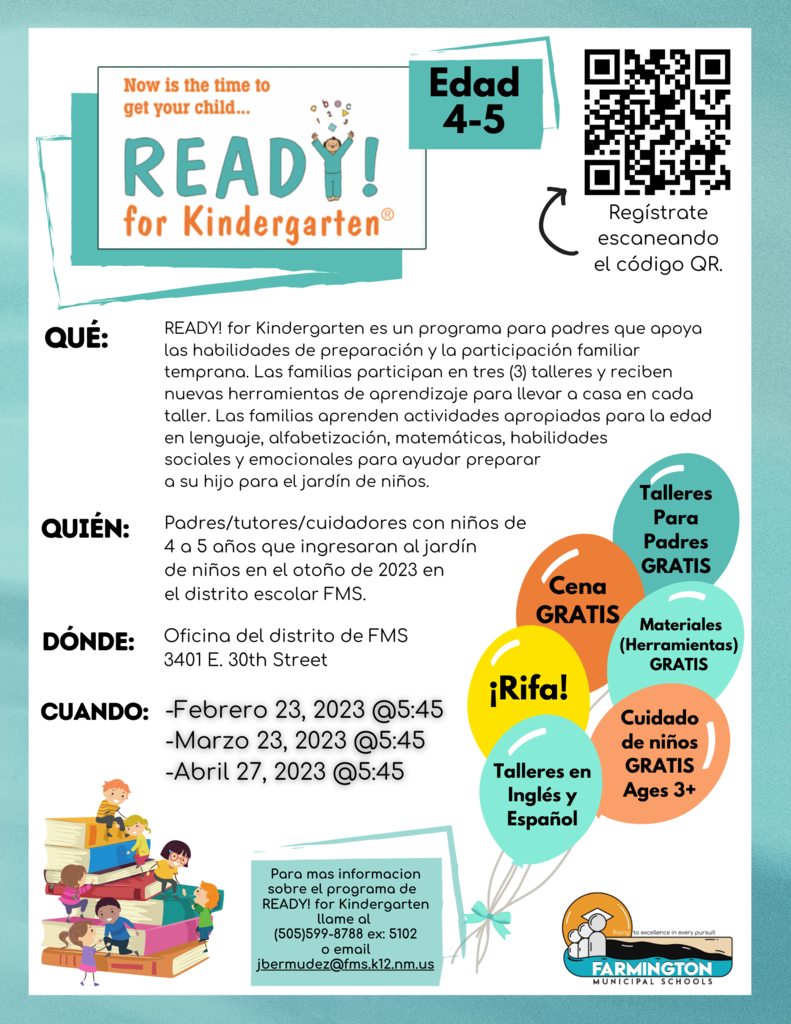 The San Juan College High School Griffins have completed their executive internship bootcamp! SJCHS students will be heading to their internship placements to receive vital hands-on experience. Good luck to all the interns on their job sites this week! Thank you to all the volunteers that are hosting as an internship placement site. Our students can't wait to learn from you! Internship sites include Comp-u-Tech, Robbins Heating and Air Conditioning, San Juan County Compliance Office, Sulzer, Connelly Hospitality House, FMS- Media, FMS- Fine Arts, and the NMSU Cooperative Extension Office. #WorkBasedLearning #Spring2023 #Internship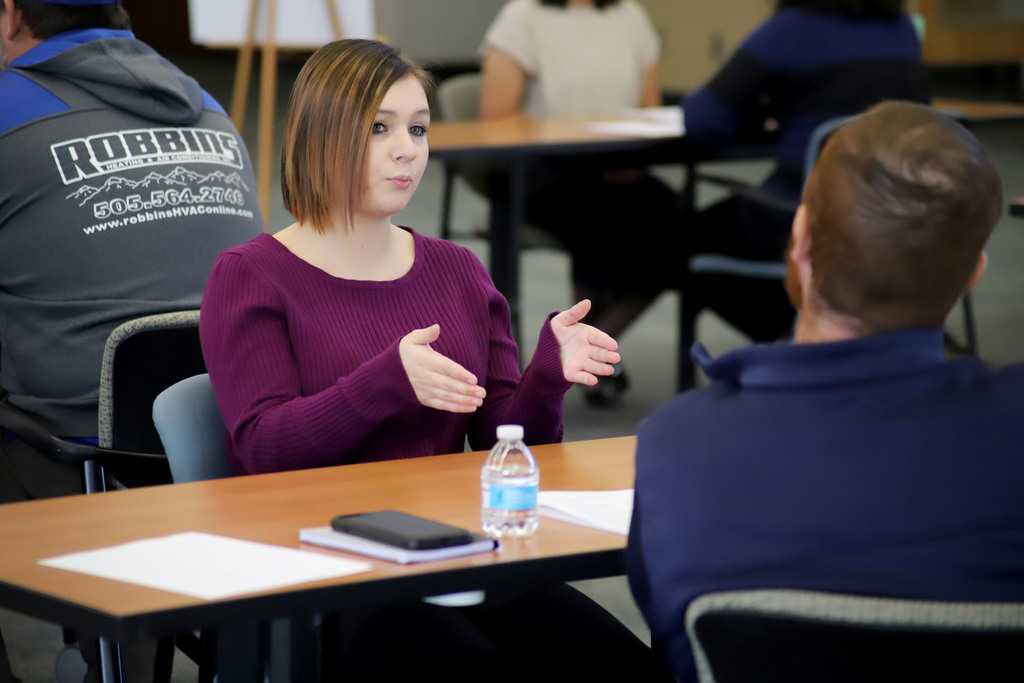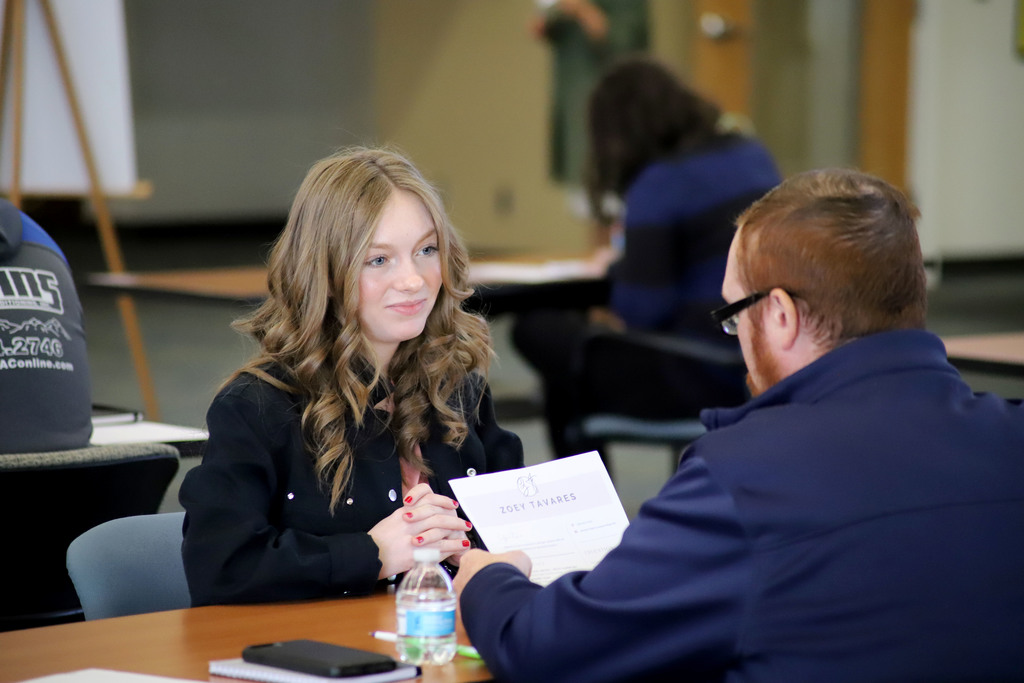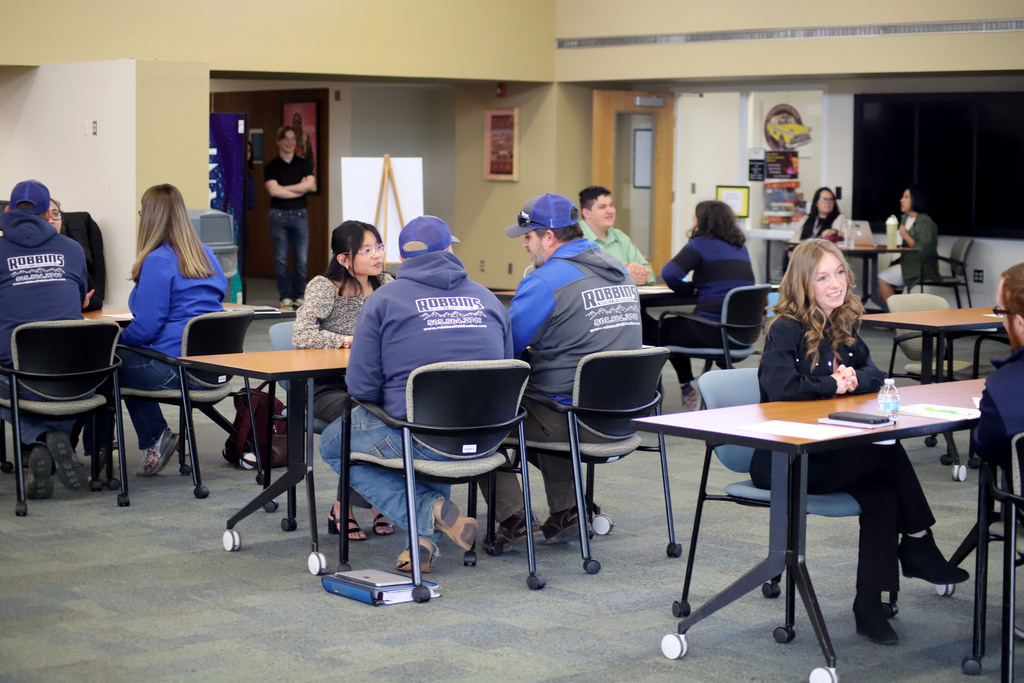 Is your student interested in a different high school experience? Do they show a sincere interest in academics and want to graduate with not only a high school diploma, but a college associate degree as well? San Juan College High School may be the perfect fit! . San Juan College High School application for the Class of 2027 cohort will open on February 1, 2023 and close February 28, 2023. . Click here to learn more about the application process!
https://sjchs.fms.k12.nm.us/o/sjchs/article/953364
. You can also check out the full informational video here!
https://youtu.be/kiHDey0jDmw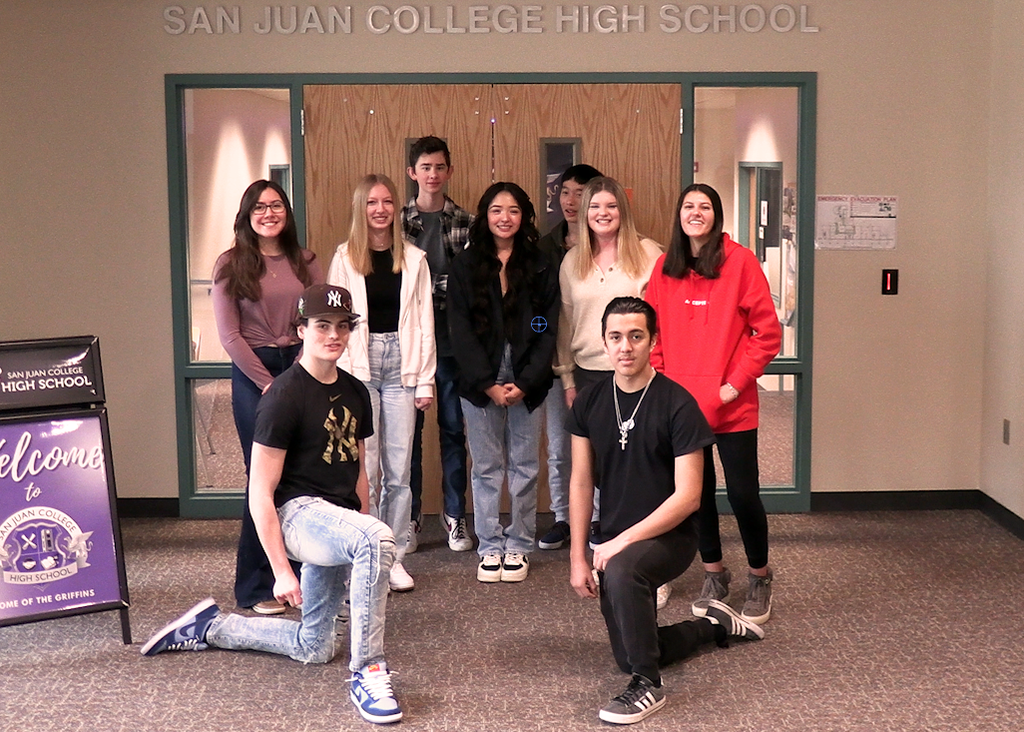 Brenna Sherwood, FMS Instructional Facilitator, taught our Parent Liaisons about middle school Proficiency Scales. This is to ensure that they may better help families understand grading systems in place and to help keep their students on target! . Please visit this link to learn more about the grading system and to see FMS curriculum:
https://district.fms.k12.nm.us/page/curriculum
. Follow this link to view two short videos that will help you understand your students grades:
https://district.fms.k12.nm.us/page/curriculum-instruction-and-federal-programs-videos
. If you have questions about your child's grades, please contact your school's Parent Liaison for more information! . #RisingToExcellenceInEveryPursuit #ParentLiaison #GradingSystem #ProficiencyScales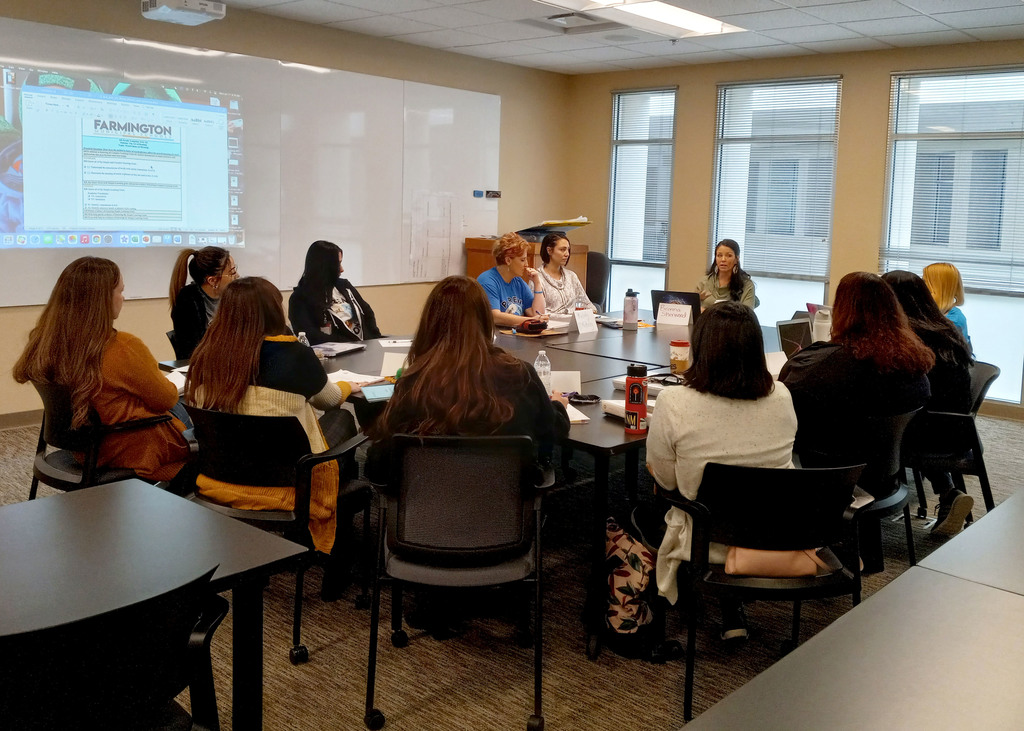 Congratulations FHS Scorpions on winning the Gallup Bengal Boys Invitational Basketball Tournament! A well-deserved victory over the Gallup Bengals on January 7, 2023. Final score Scorpions 74-64 Bengals. Go Green!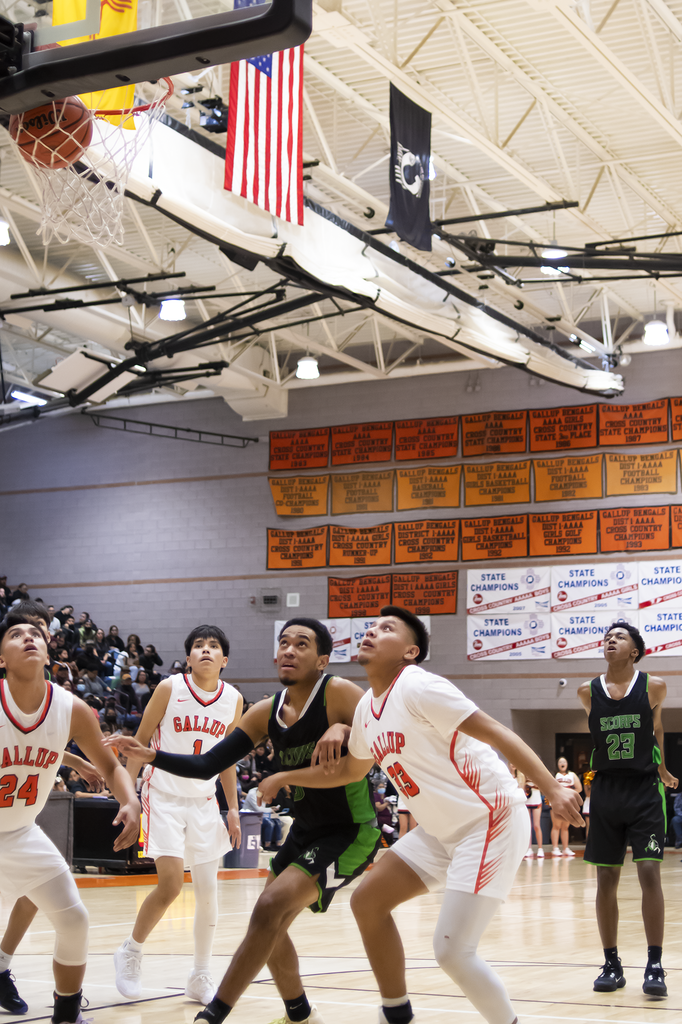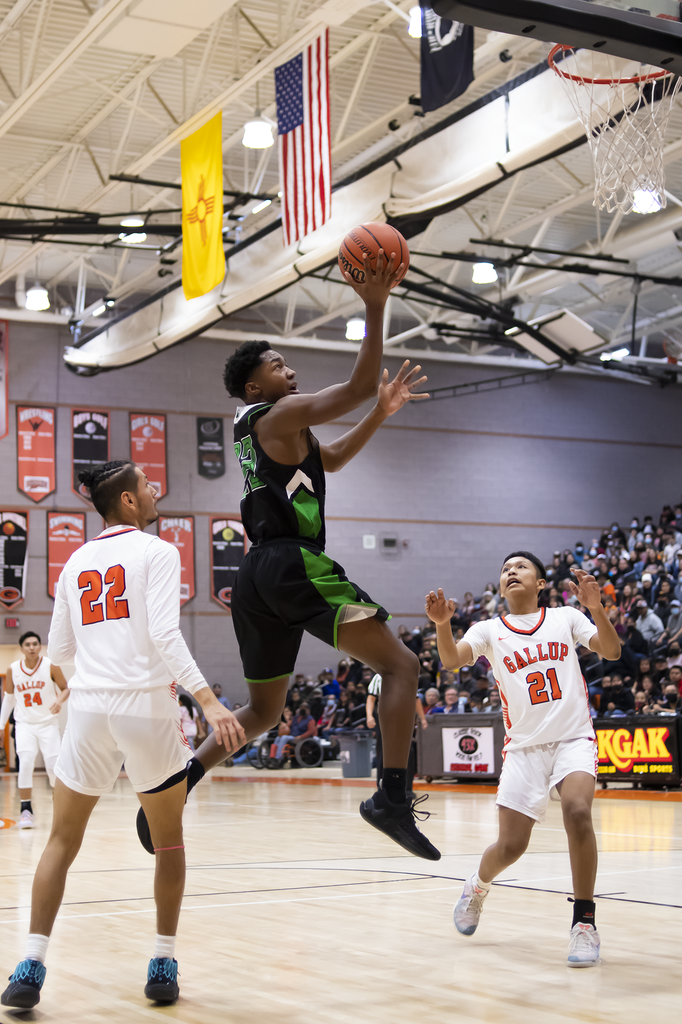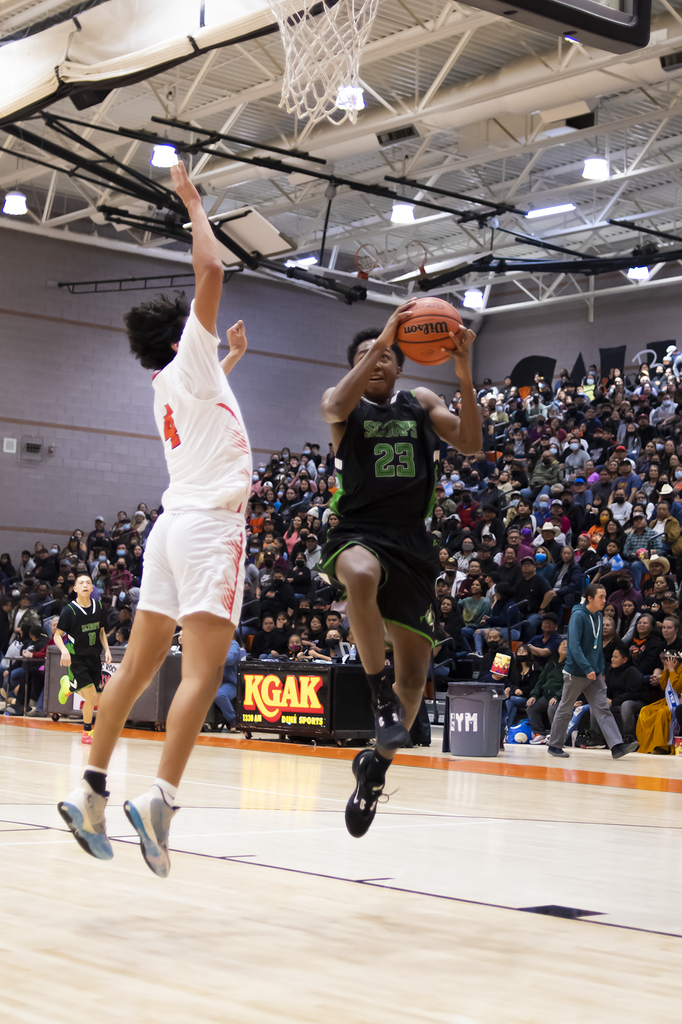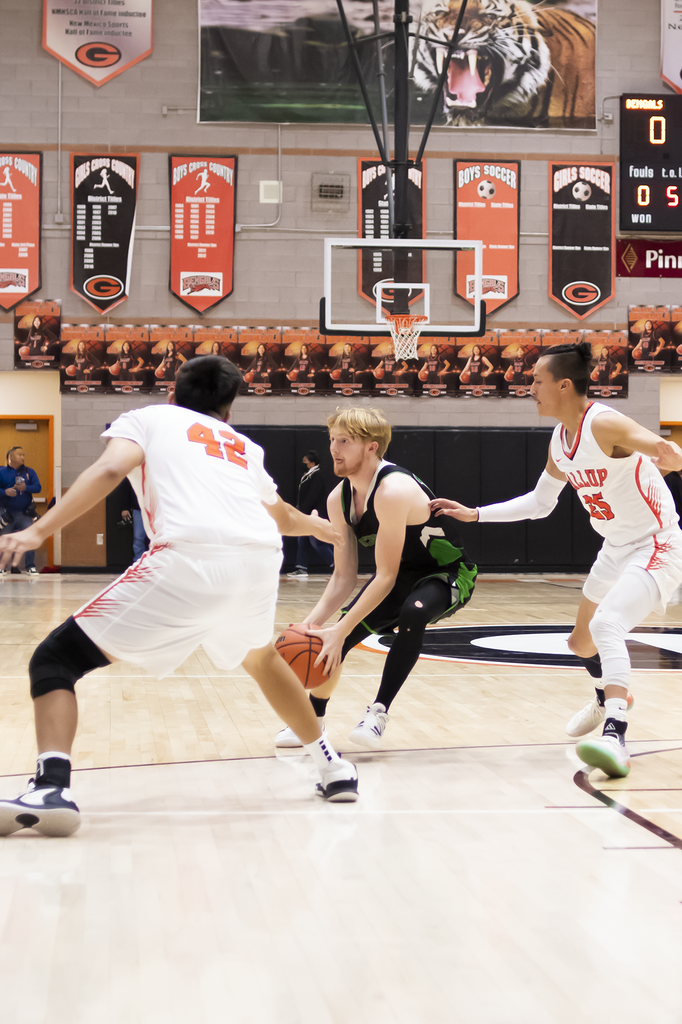 Come to the 2022 Marv Sanders Memorial Invitational, December 15-17, 2022. Great basketball with teams from Arizona and Colorado. Day One Games: Game 1 - Boulder Creek Jaguars VS Durango Demons @ 1:30 p.m. Game 2 - Chaparral Wolverines VS Shiprock Chieftains @ 3:00 p.m. Game 3 - Westlake Thunder VS Gallup @ 5:30 p.m. Game 4 - Farmington Scorpions VS Window Rock Fighting Scouts @ 7:00 p.m. All games will be played at the Scorpion Arena. See you there! Go Scorps!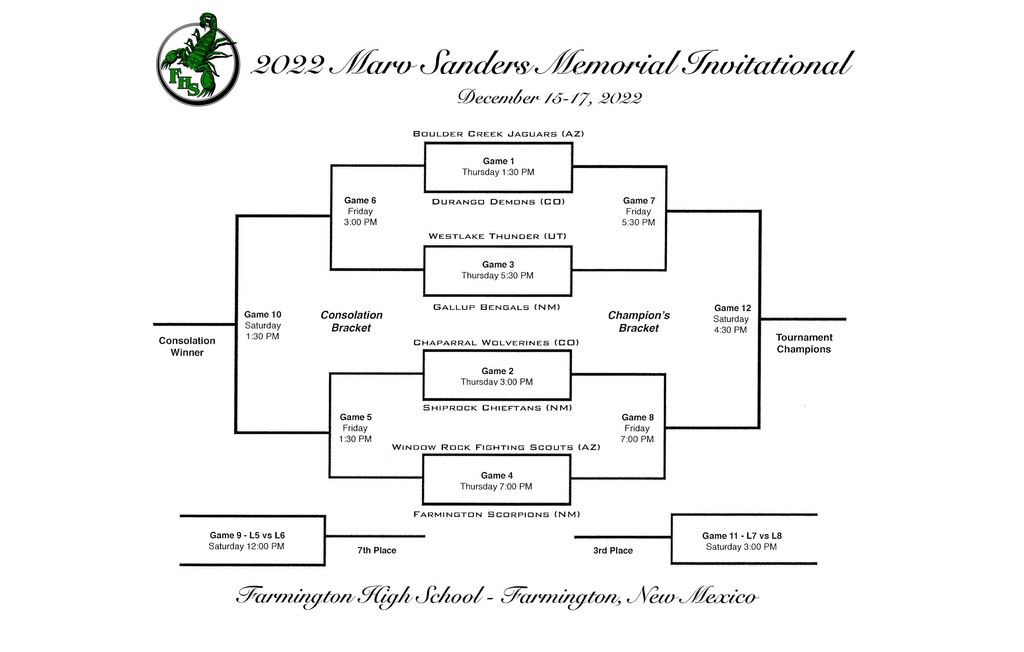 December 07, 2022: FMS held its last administrators' meeting of the year this week. Principals and assistant principals from Animas Elementary, Hermosa Middle School, Heights Middle School, and Piedra Vista High presented their techniques and research to improve student outcomes, and how to grow with our peers. It was the perfect opportunity for leaders to train leaders on best practices. More to come!