November 28, 2022: We decorated our Christmas Tree at Central Office in three easy steps today. How? Step 1: Hanging the Christmas Tree Lights first. Step 2: Added Tree Garlands. Step 3: Hanging Christmas Tree Ornaments. Remember to stand back and study the tree from various angles to determine if there are empty areas to fill. Enjoy the season, FMS.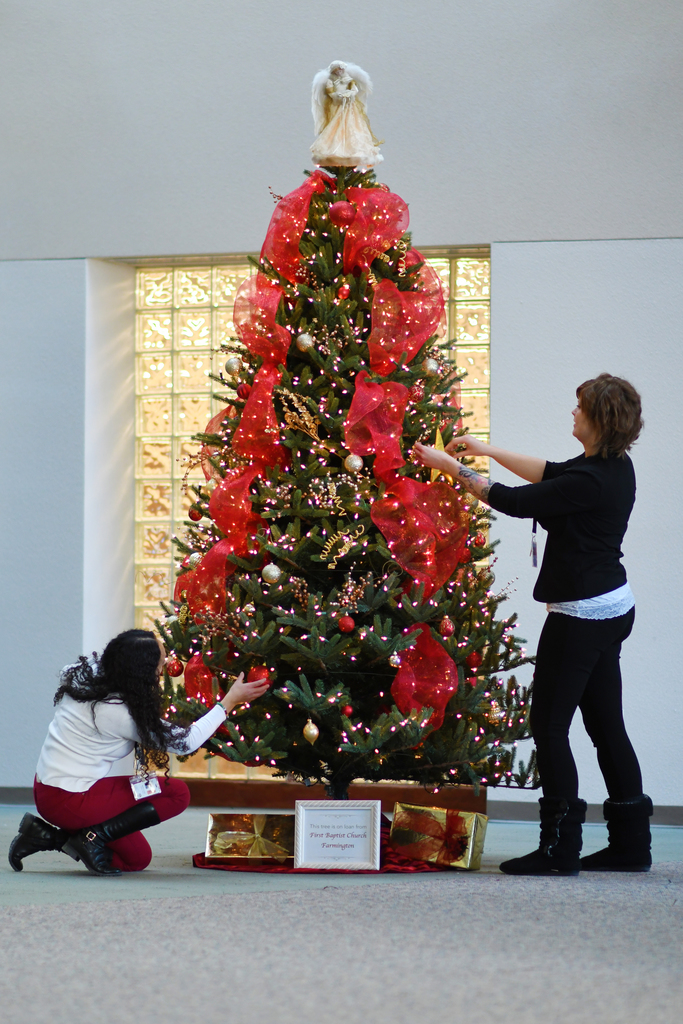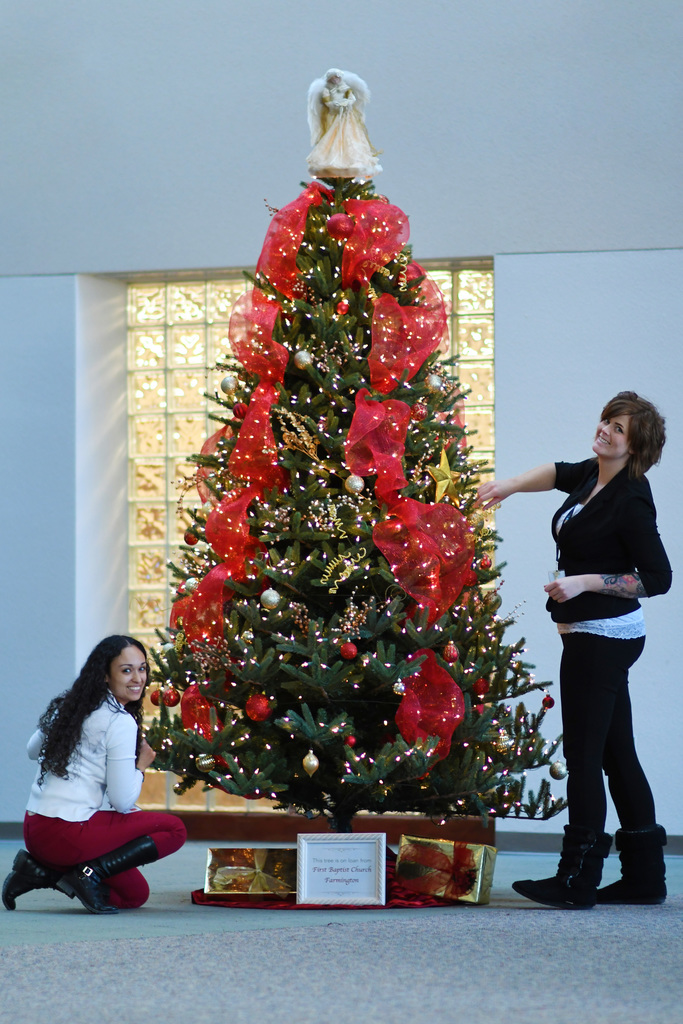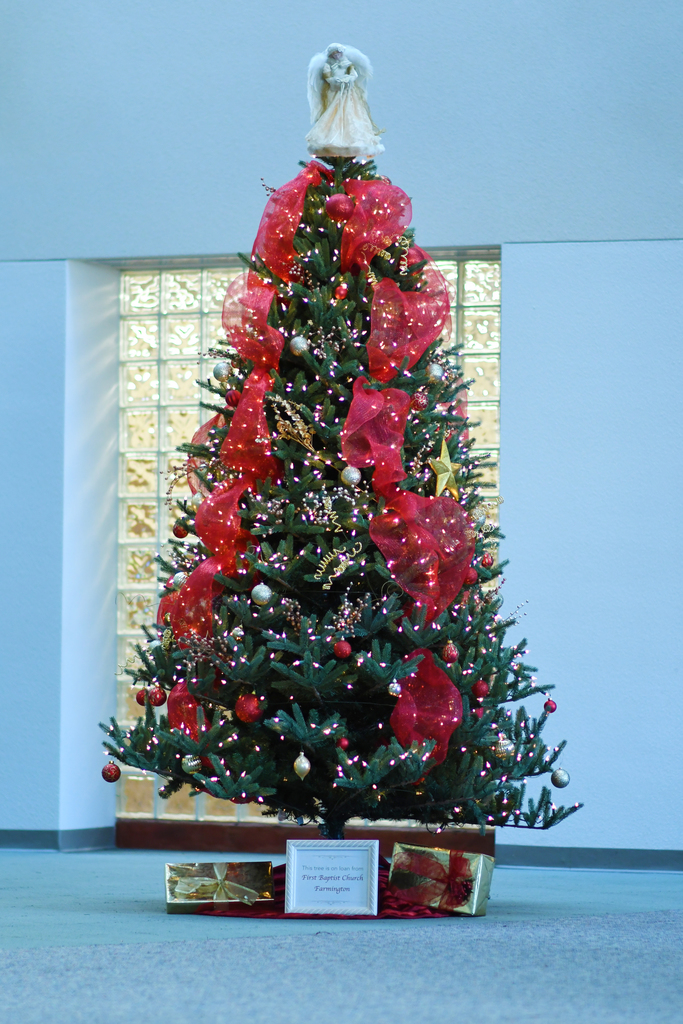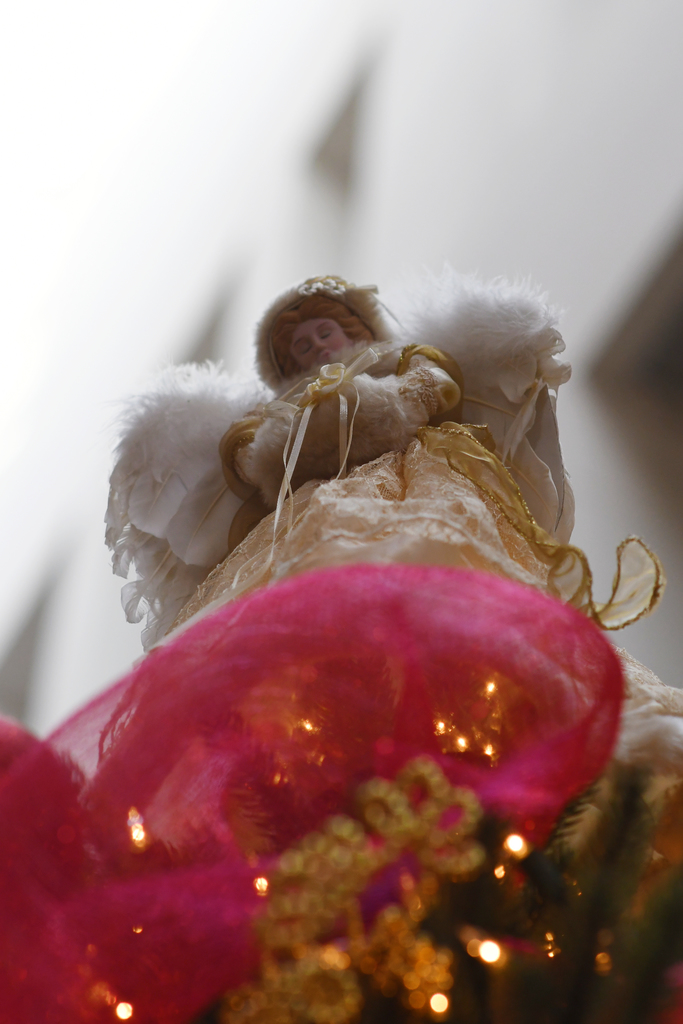 November 26, 2022: Take nothing away from this great Piedra Vista High School Football Team, they have heart! Game ended Panthers 14-27 Bulldogs. Panthers are the 5A runners-up. Amazing job Piedra Vista High School players, coaches, staff, families, and fans! In the photos: Senior players get carried off the field, a tradition that symbolizes that the players never left it.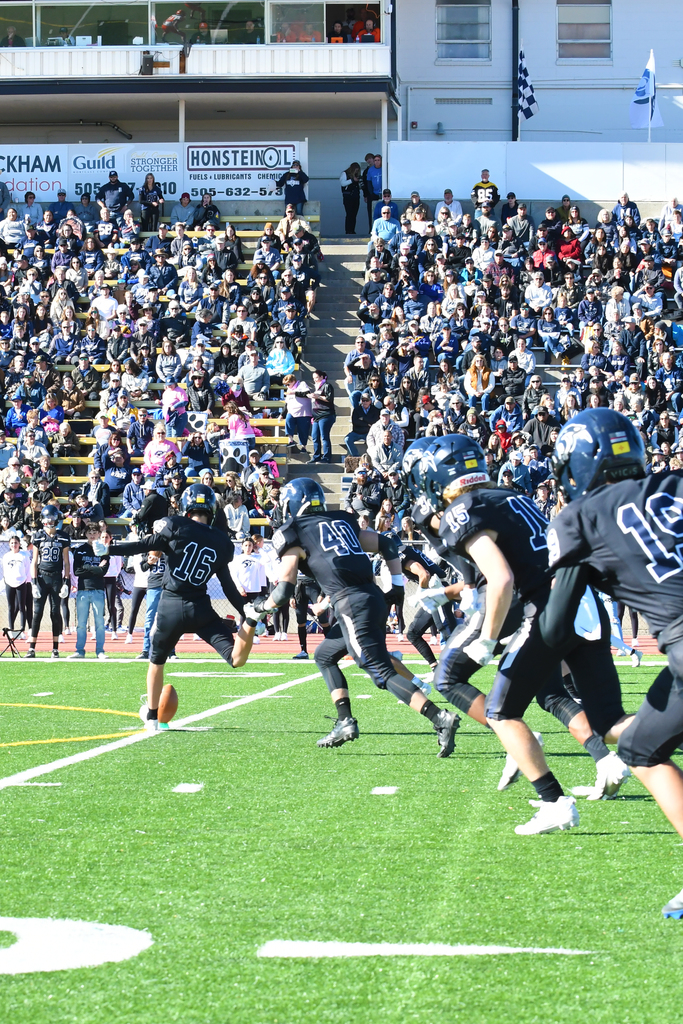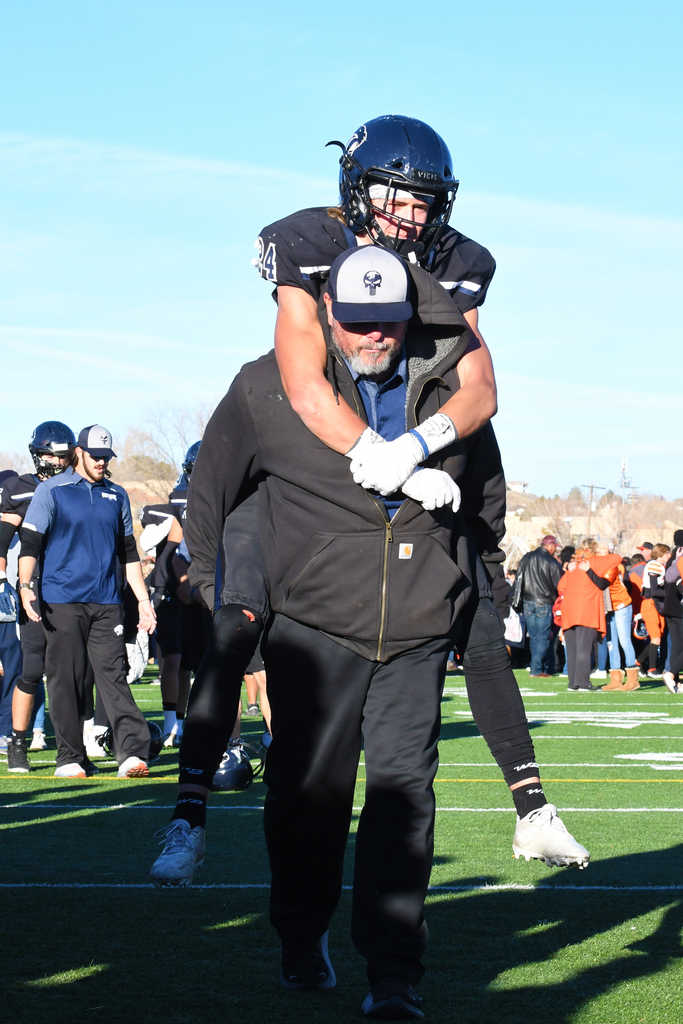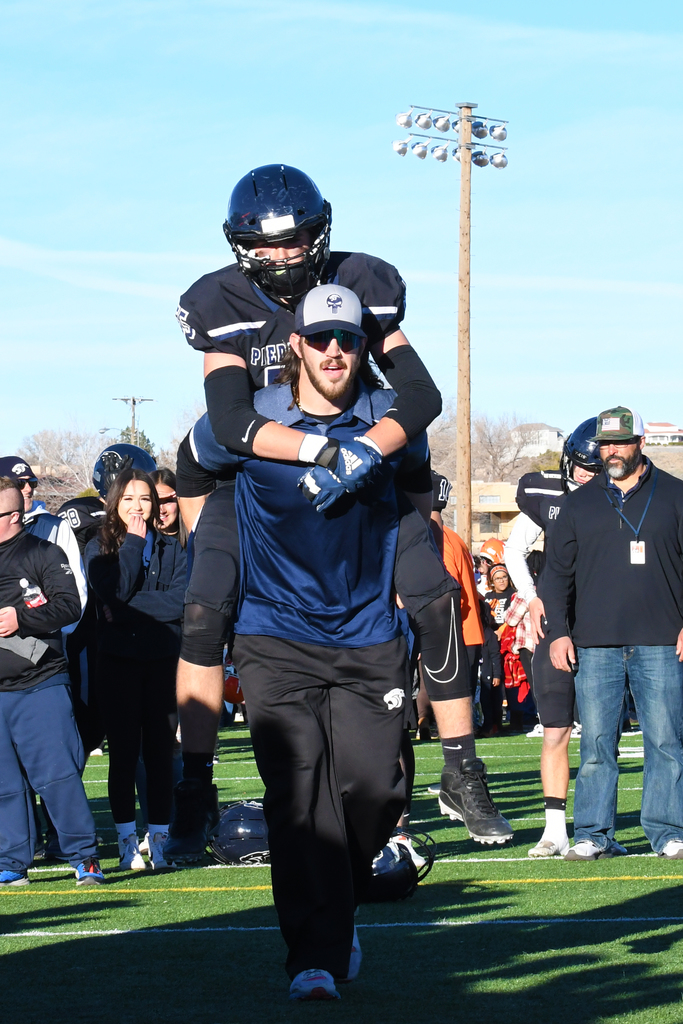 November 17, 2022: FMS celebrated Thanksgiving at all of our schools today by preparing a tasty meal for students, which included roast turkey, Yukon mashed potatoes, gravy, green beans, and pumpkin pie. Some of our schools also opened their doors to welcome parents to eat with their children, which was a wonderful sight. FMS served 8,500 meals today. In the photo, you can see the Begay Family eating together at Apache Elementary School. Nizhóní. Lindo. Beautiful.

November 17, 2022: Today for Native American Heritage Week it is Traditional Clothing Day! We were at Apache Elementary to see the celebrations there. Look at those happy faces!


November 11, 2022: Our students at Northeast Elementary had a wonderful Veterans Day Celebration, including performances of the songs "Heart of America" and Fifty-Nifty United States." Thank you to all veterans and the families who served alongside them. Special thanks to music teacher Ms. Katie Fetz, the Northeast 4th grade teachers and Specials Team, the custodians, and our parents for making this a great celebration.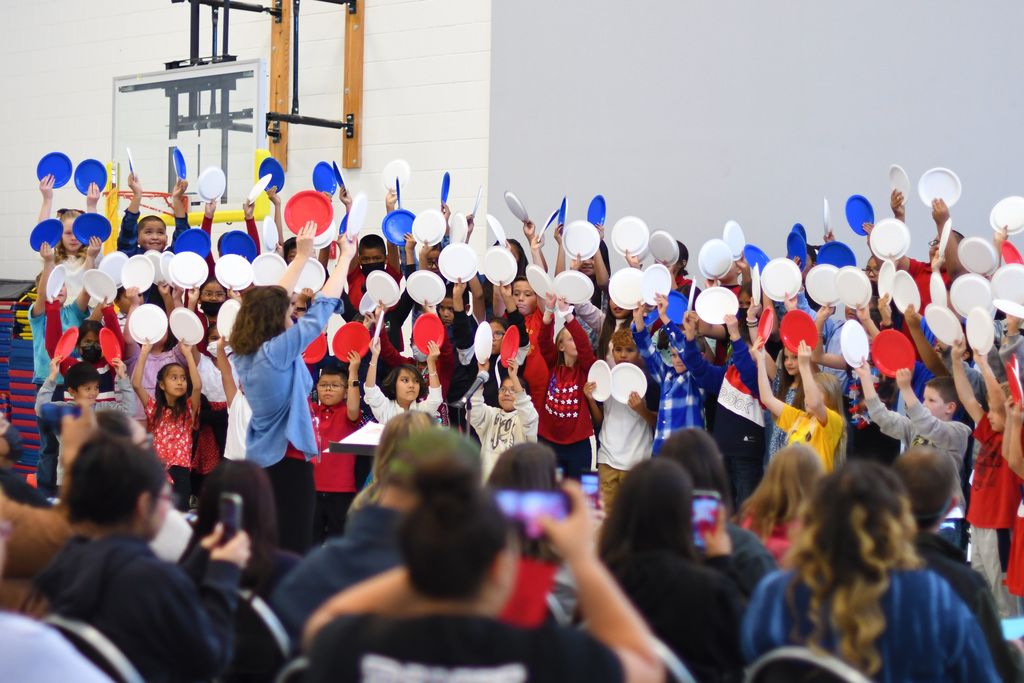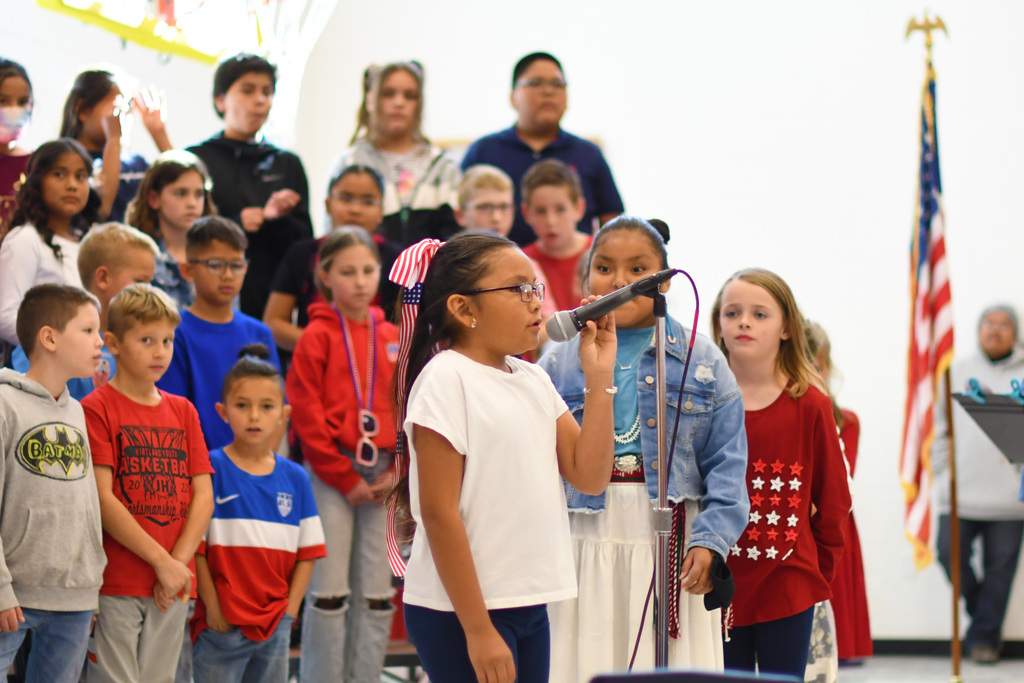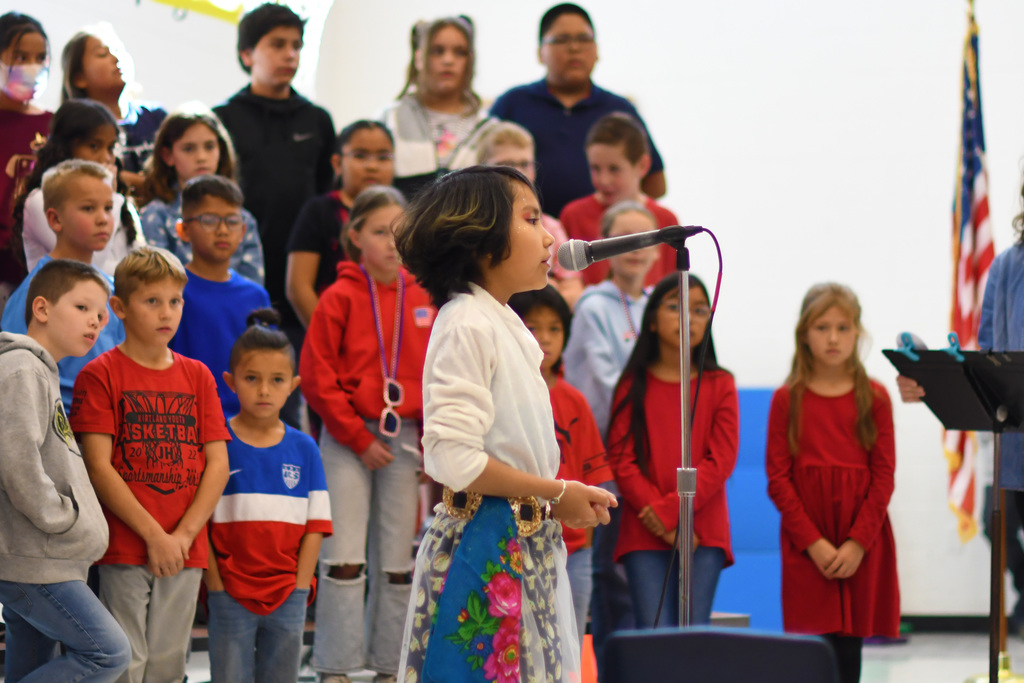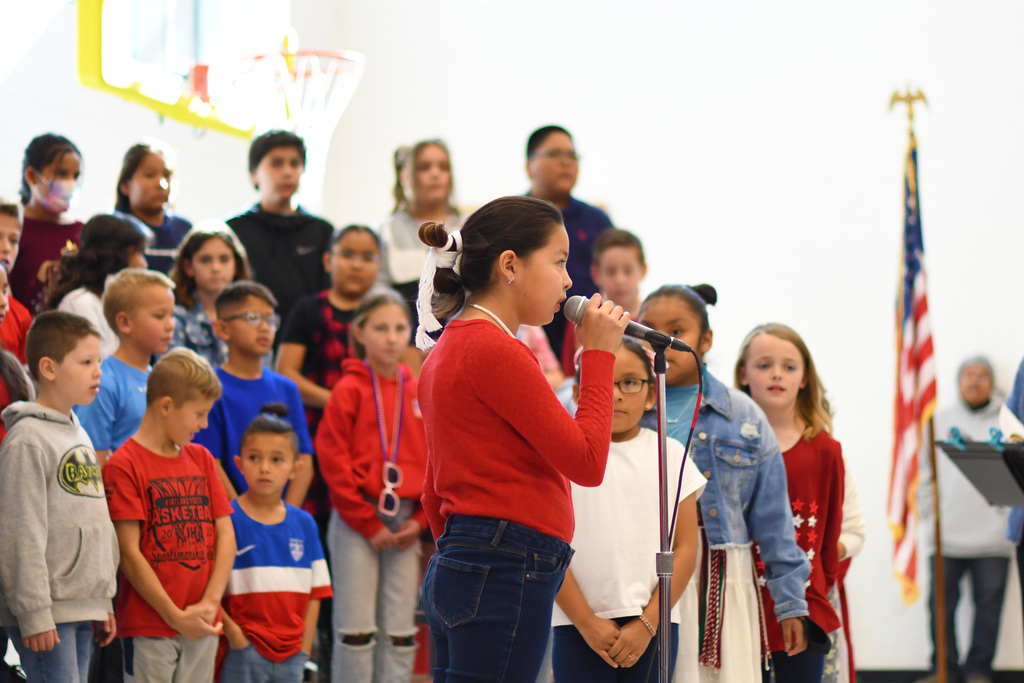 FMS would like to help families with meals during Thanksgiving Break. To pick up a 7-day meal box you MUST REGISTER your students at
https://farmingtonschools.info/7-day-meal-boxes
. 👉 Registration closes on November 16 @ 5:00 p.m. 👉 Meal boxes will be available for pickup on Friday, November 18, from 3:00 to 5:30 p.m., at Central Kitchen (305 N. Court Ave. Farmington 87401). Please follow the instructions in the email you will be sent before pickup.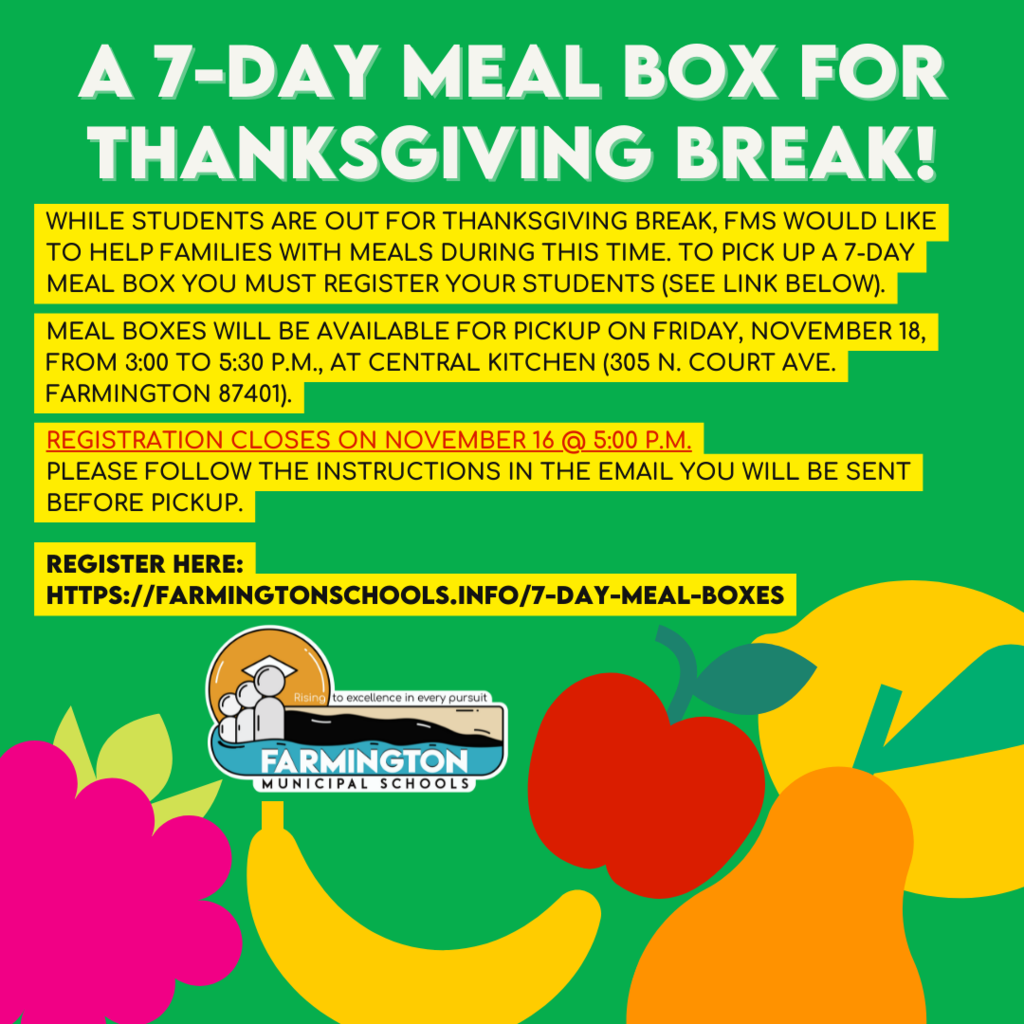 If you are coming to Central Office (3401 E. 30th Street) or if you are already there, take a look at the wonderful art display from Ladera Elementary and Esperanza Elementary students. Thank you, Ms. Campbell and Ms. Lodwick. Nice work. Thank you for sharing it with us!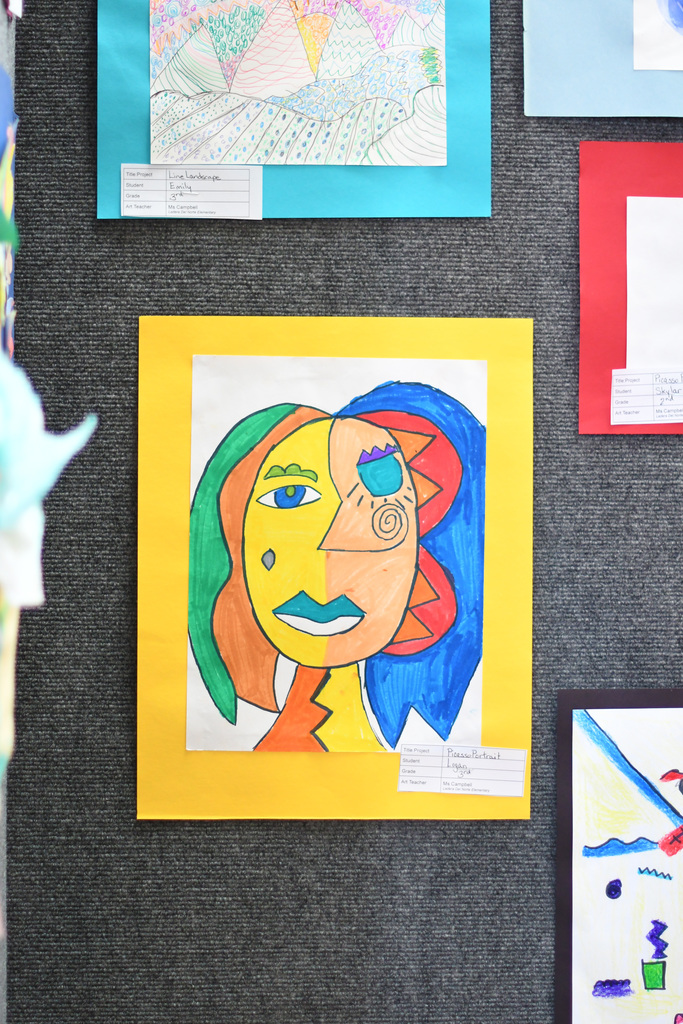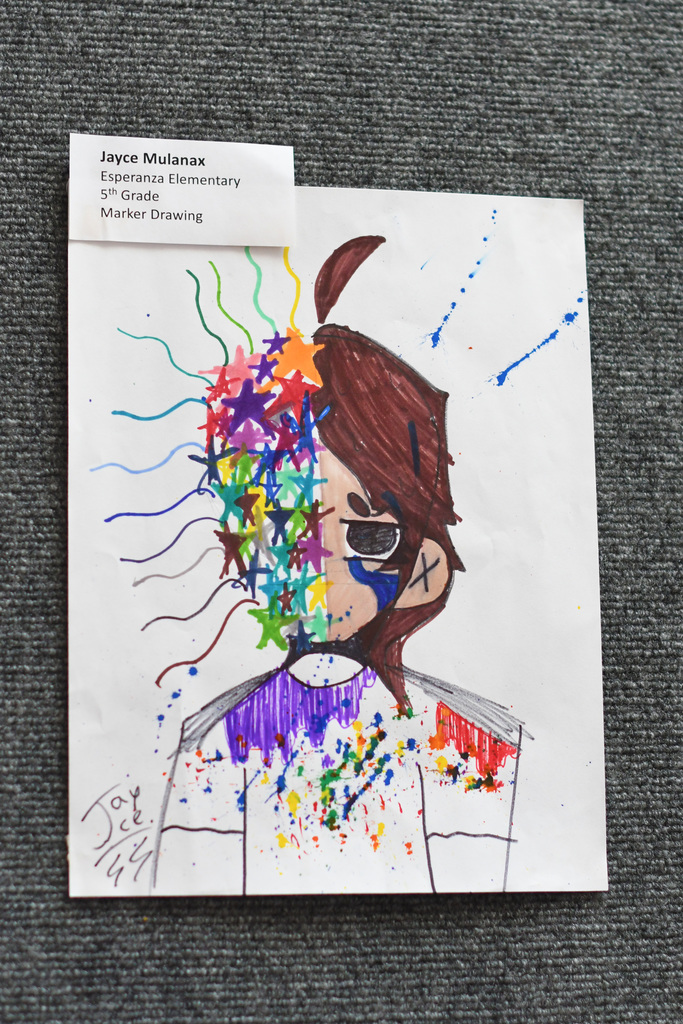 November 3, 2022: The FMS Equity Council had a productive conversation around success for all students. Tanya Baxter, Apache Elementary's Equity Coach and member of the council, shared with the group the impact of changing school culture and as an example described how teachers and administrators created "Paw-sitive Behaviors Cards." The cards include information about a student making a positive impact at the school, whose name then gets recognized over the intercom for all the school to hear. Since the cards started, the number of behavior referrals has been reduced by half. Another example is the "Kudos from Students Cards" that give Apache students a voice about how well their teachers are doing. The FMS Equity Council will meet again in January 2023. For more details, visit:
https://district.fms.k12.nm.us/page/fms-equity-council

High School Football Update: Farmington HS will play against Carlsbad HS on Saturday, November 5, 2022 @ 12:00PM @ The Hutch. Go Green! Gates open at 10:30 a.m. No cash sales. No free passes recognized. You can buy tickets at
https://farmingtonschools.info/GoGreen

From our Student Nutrition Department – FMS, we are celebrating Native American Month in November and we'll have many delicious options for students during breakfast and lunch, including Blue Corn Mush during the week of November 14. Food will include Pinto beans (November 1), sweet potatoes (November 11 and 18), Navajo tacos (November 16), and Three Sister veggie soup (November 18). Our November "Fresh Pick" is pears, which will be a feature on our menu all month long. One more thing, on November 17, every campus across the district will be serving a Thanksgiving Feast, including a tasty, mini pumpkin pie!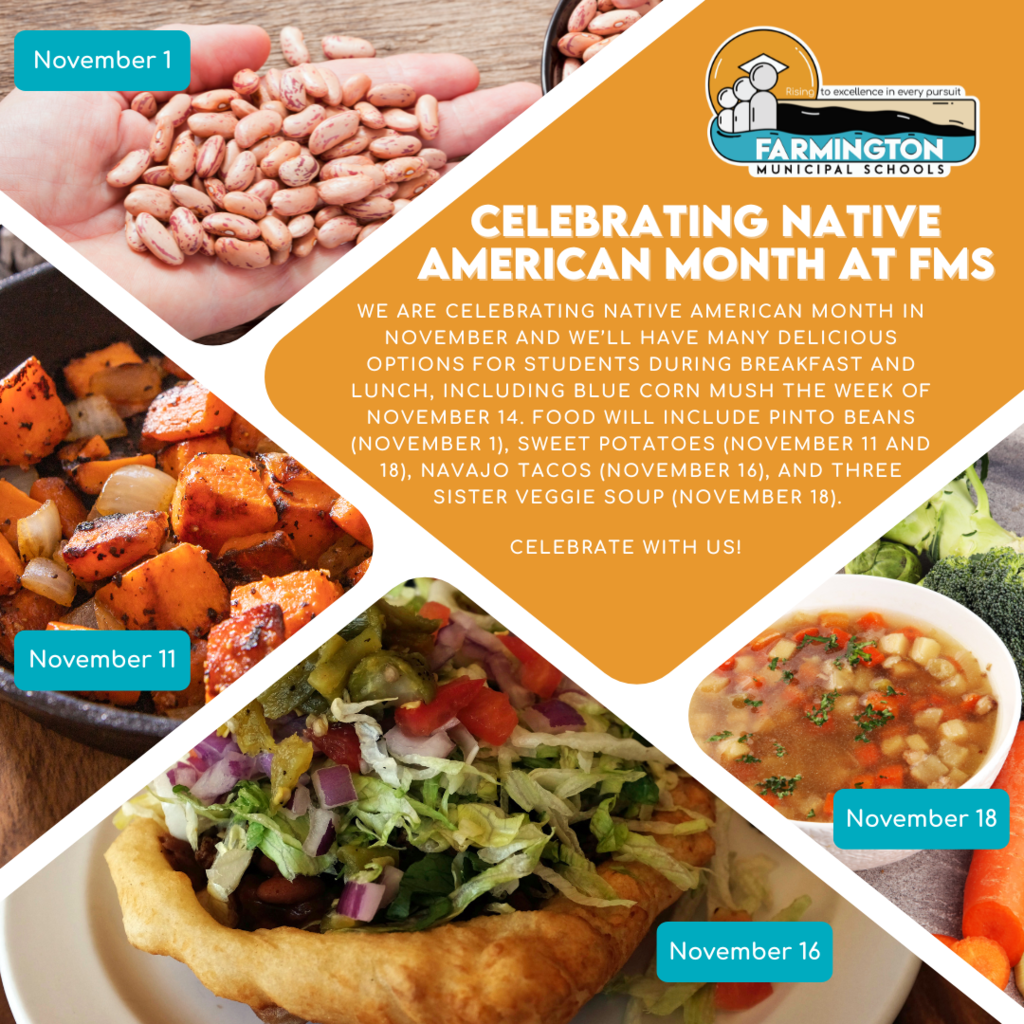 FMS, let's continue to highlight and celebrate the diverse and rich culture of Native American people.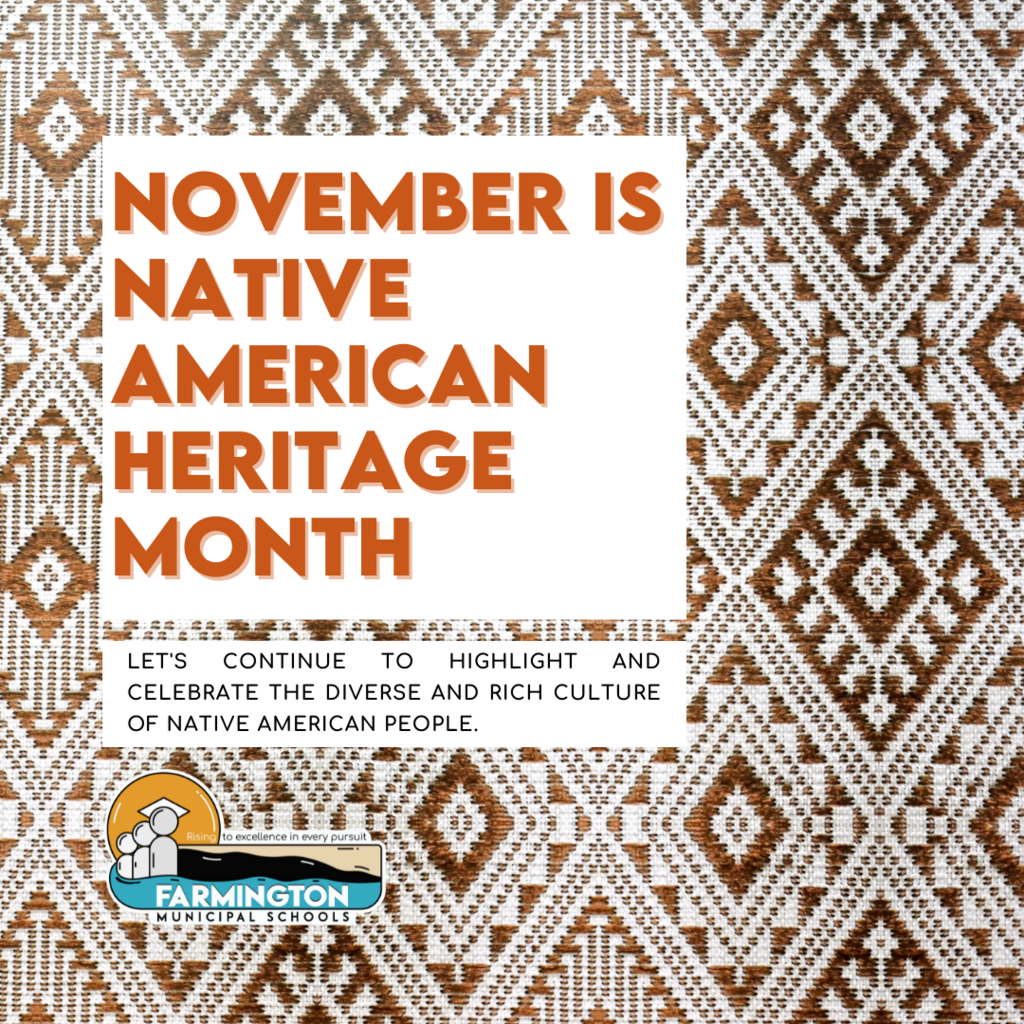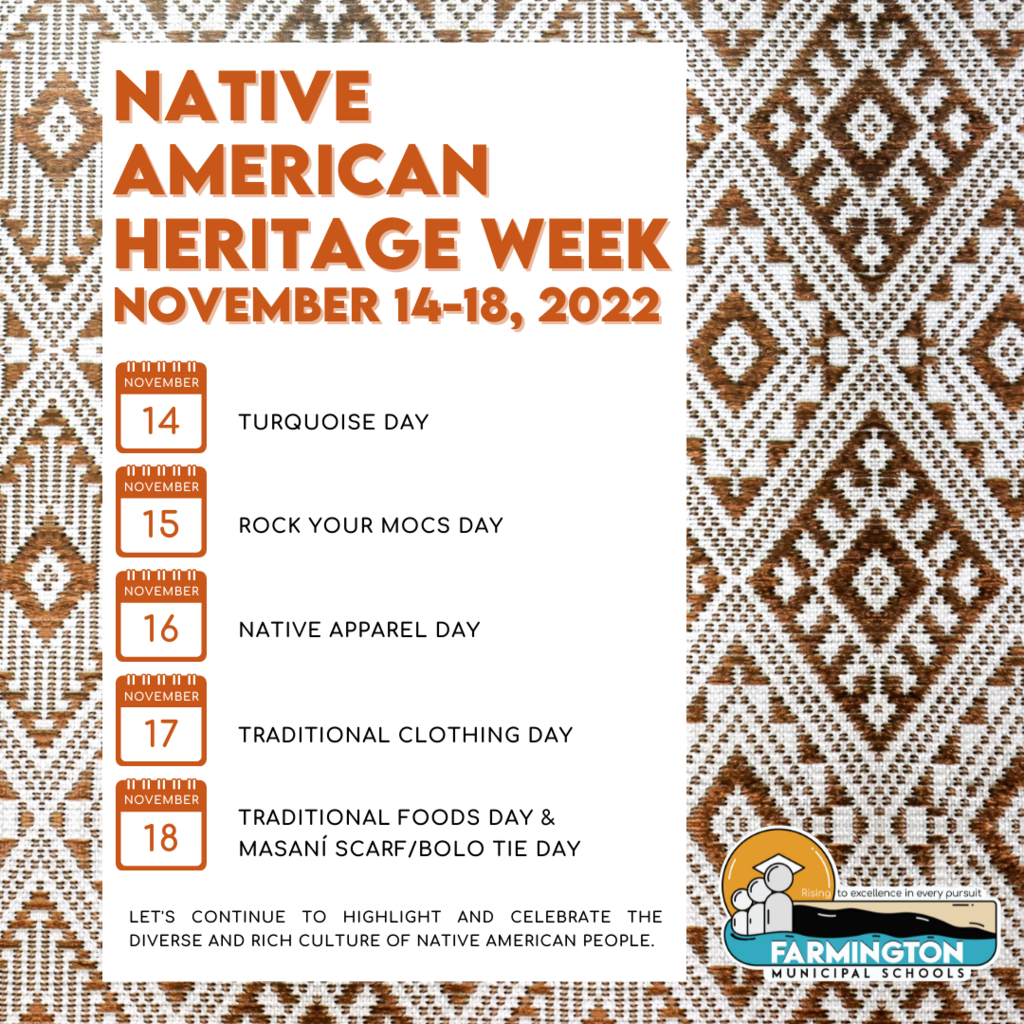 Farmington Municipal Schools has partnered with Parchment to provide alumni transcripts and/or process all graduation verification requests. Currently enrolled students, will need to contact their school counselor to request a transcript. For more information, please visit:
https://district.fms.k12.nm.us/page/transcripts