October 22, 2022: It was a perfect afternoon for a varsity soccer doubleheader and senior game between our boys and girls teams from Farmington High School and Piedra Vista High School. Lady Panthers 1-0 Lady Scorps. Thank you, families and fans!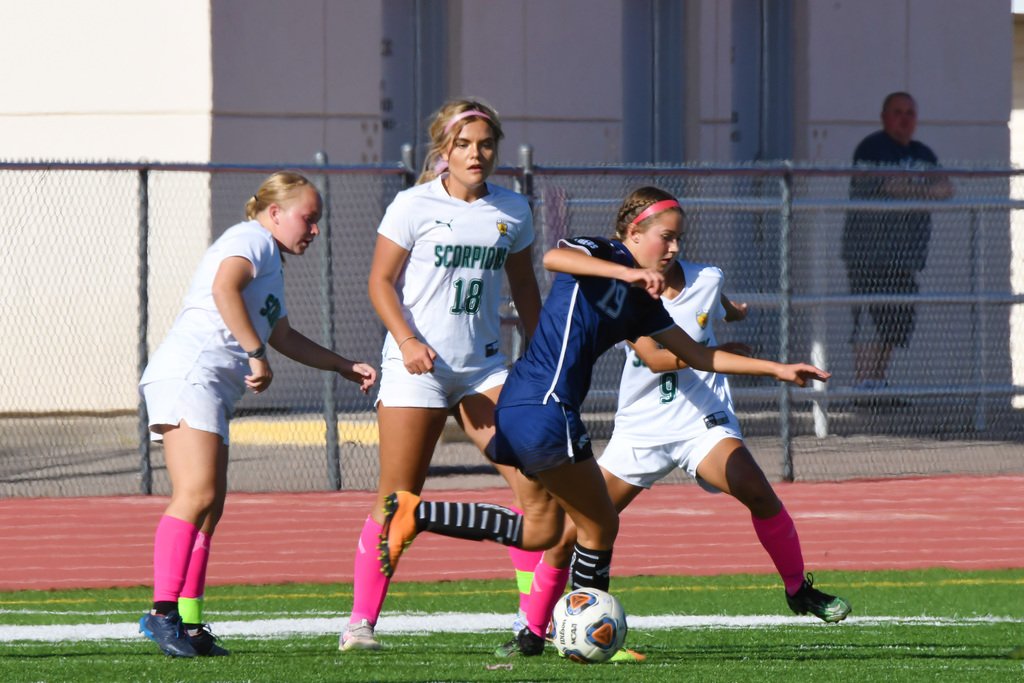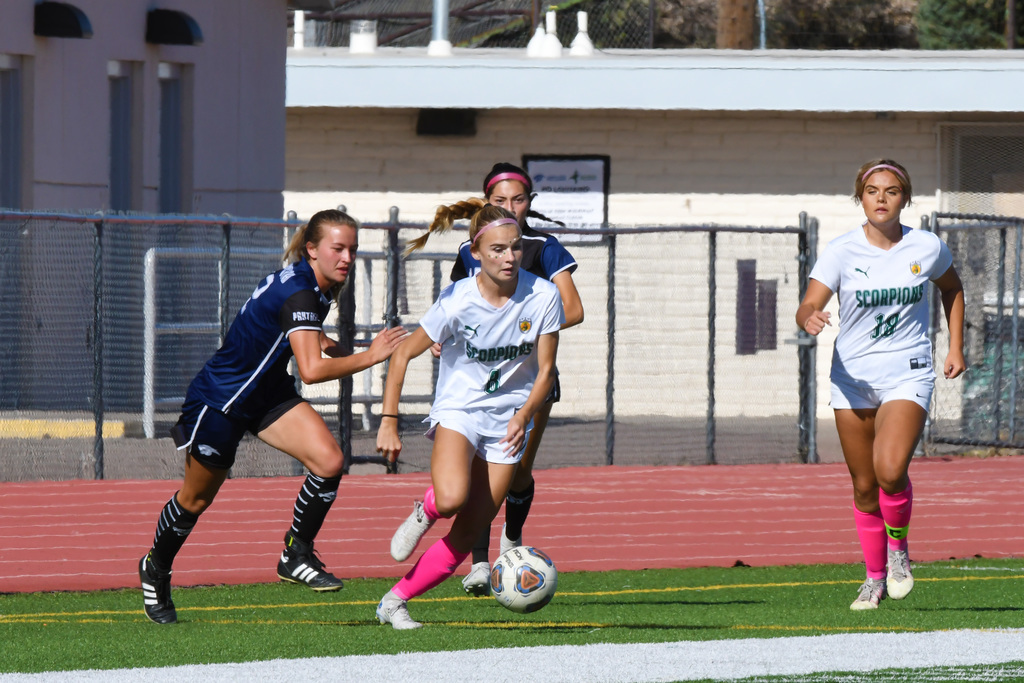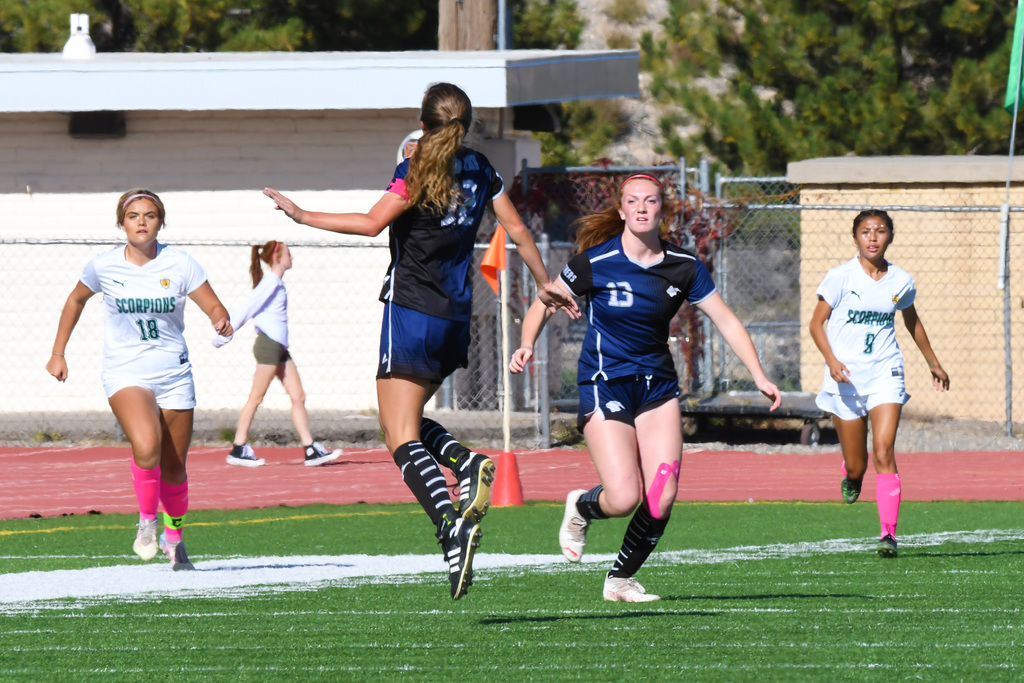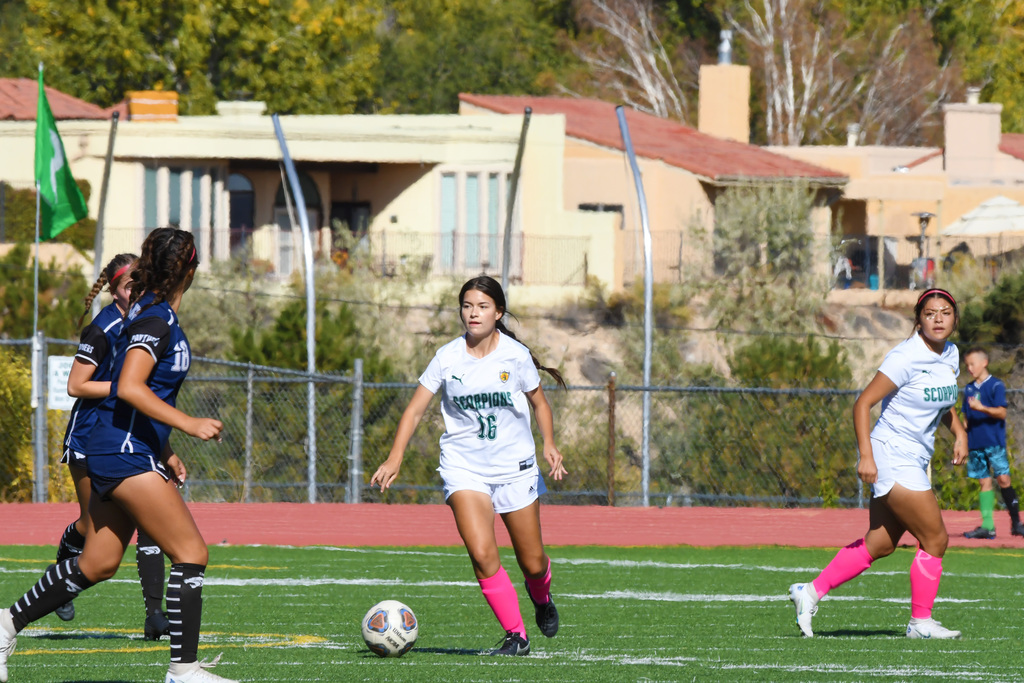 October 22, 2022: We hope you enjoyed this afternoon's varsity soccer doubleheader and senior game between our boys and girls teams from Farmington High School and Piedra Vista High School. Scorps 2-1 Panthers. Thank you, coaches and refs!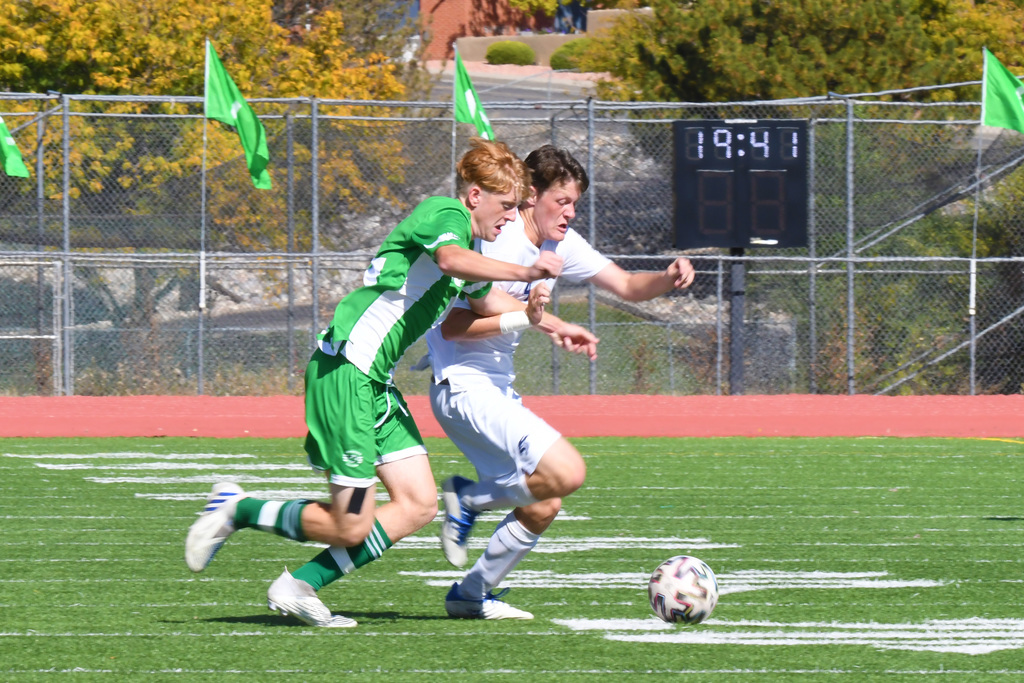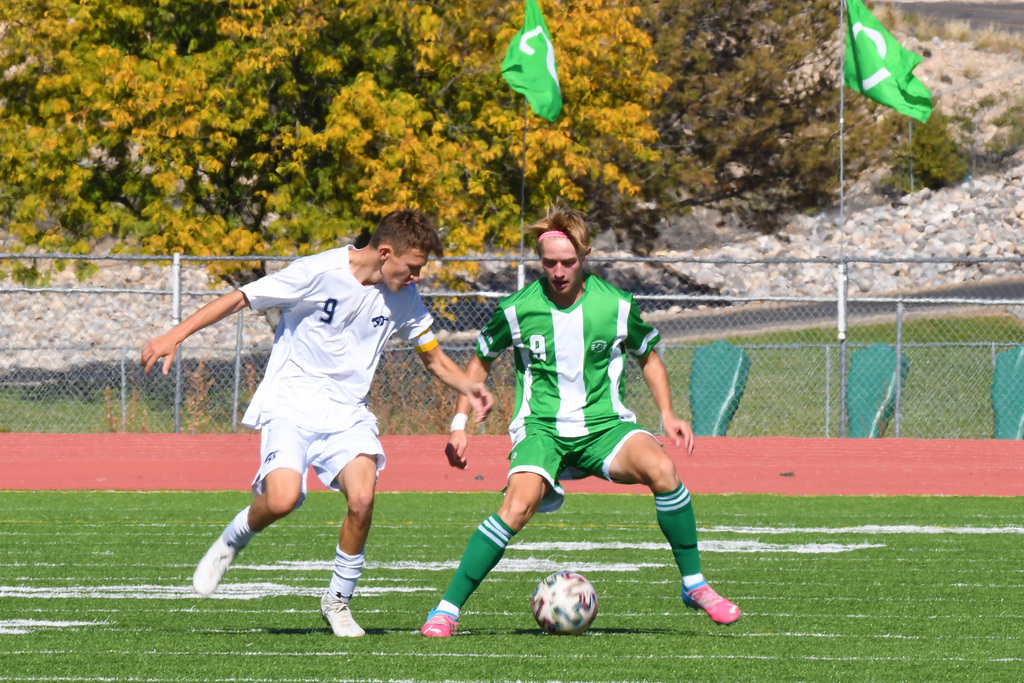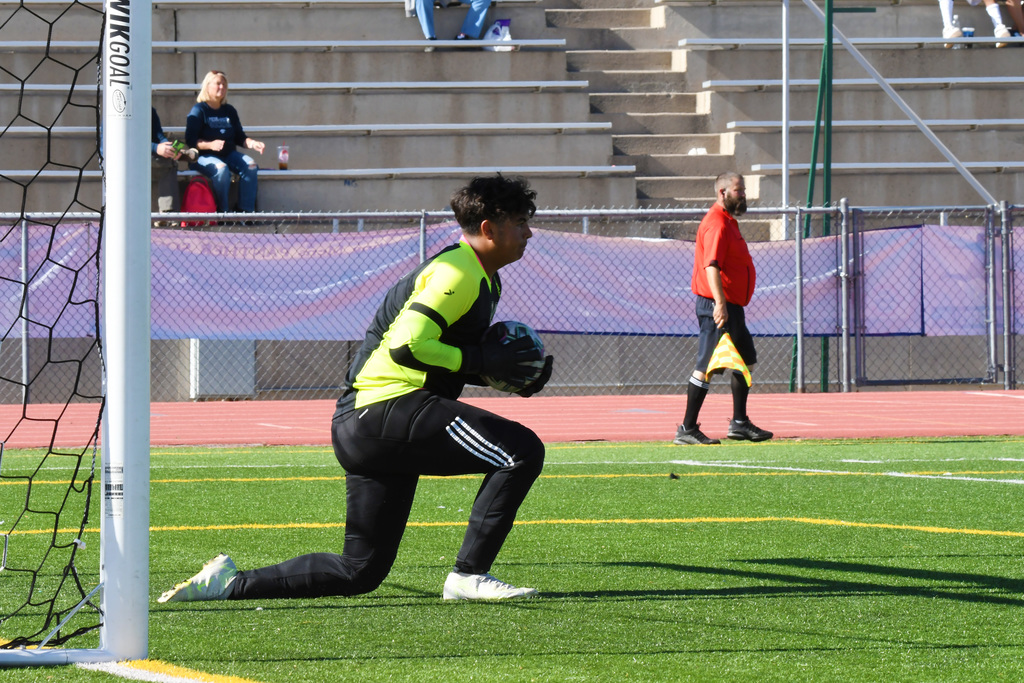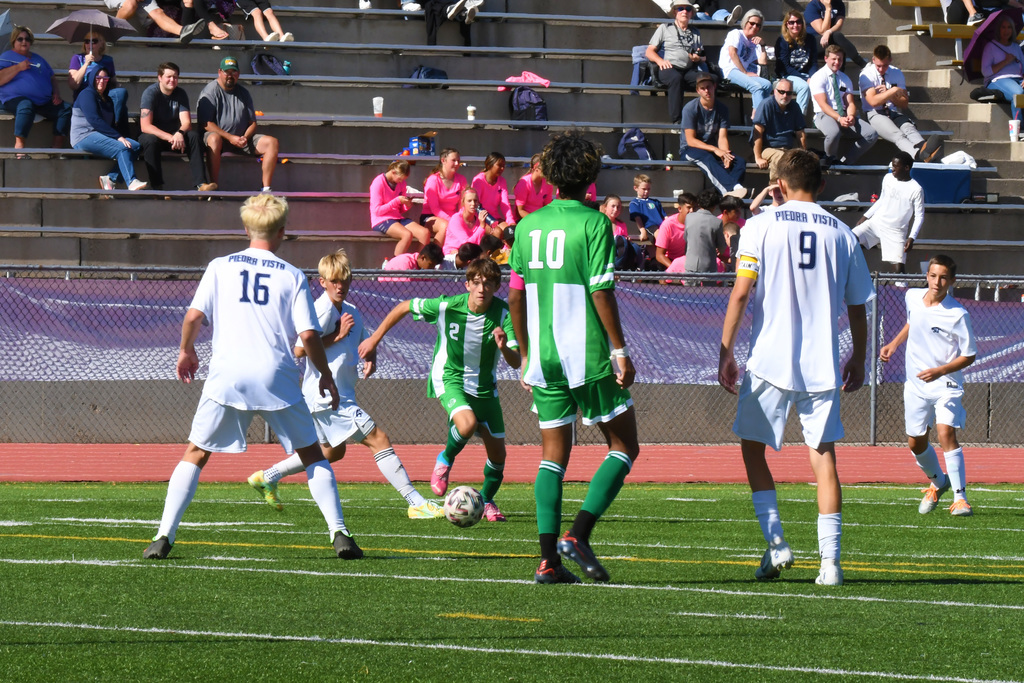 Parents/Guardians, did you know that if your student qualified for reduced-price meals both a breakfast and a lunch meal are available to them at school at zero cost? There is no longer a co-pay charged during school year 2022-23 and your school cafeteria would love the pleasure of serving your student a nutritious well-balanced breakfast and lunch daily. We have sent you more information via email. If you haven't applied, visit
https://farmingtonschools.info/reduced-priced-meals
and submit your application today. For more information, please contact our Student Nutrition Department at (505) 324-9840.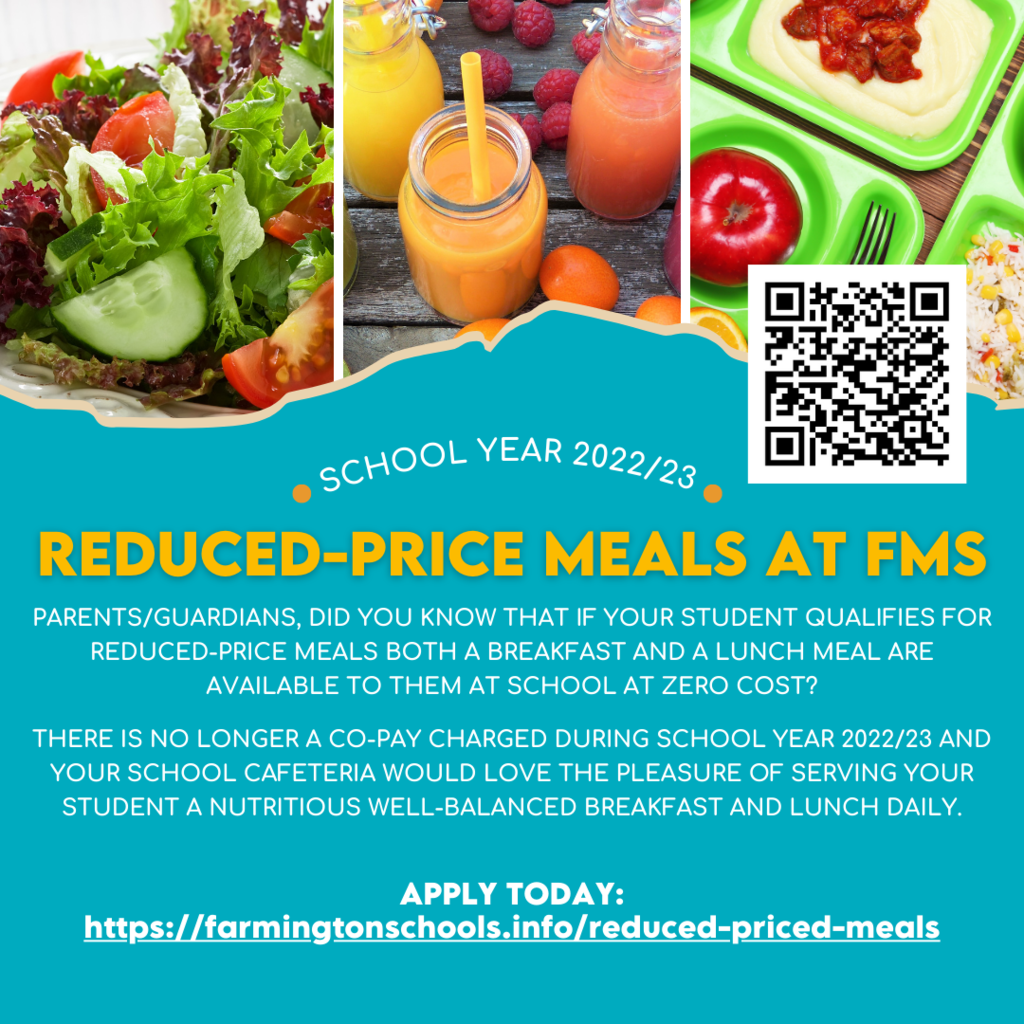 FMS, Niche has rated Farmington Municipal Schools #1 most diverse school district in New Mexico, #14 best school district, #24 district with the best teachers, #29 best place to teach in New Mexico, and #18 best school district for athletes! Niche helps millions of students and families find and enroll in the right school for them. Read more:
https://www.niche.com/k12/d/farmington-municipal-schools-nm/rankings/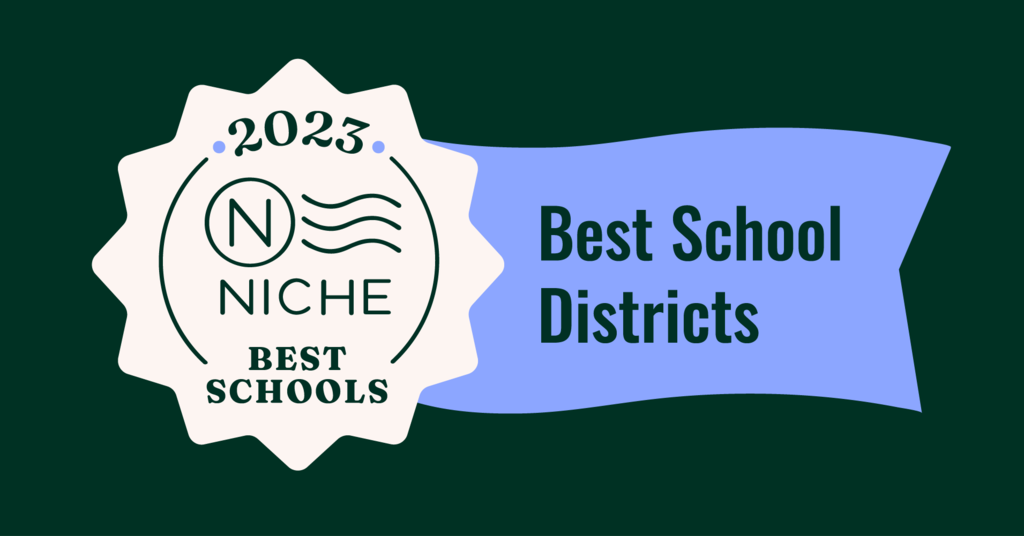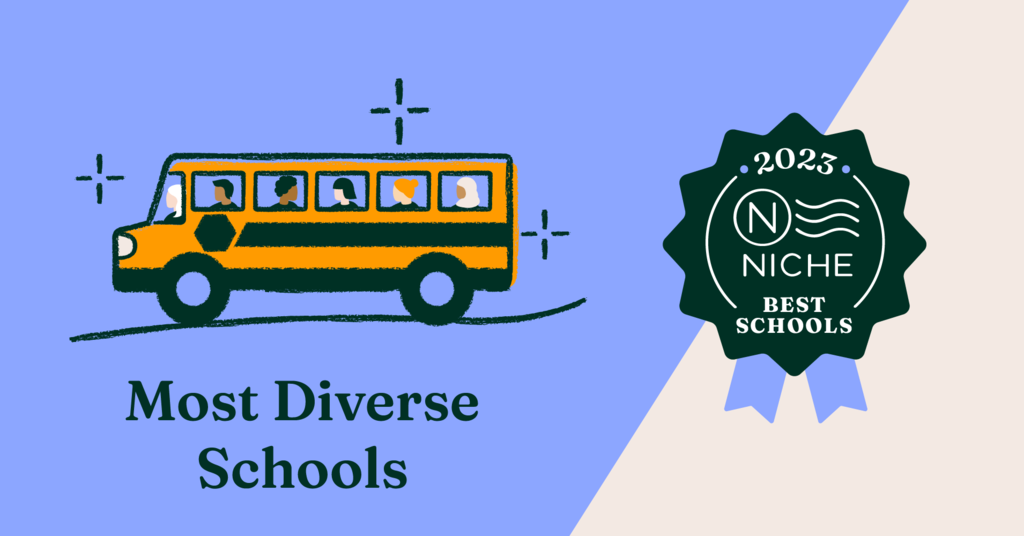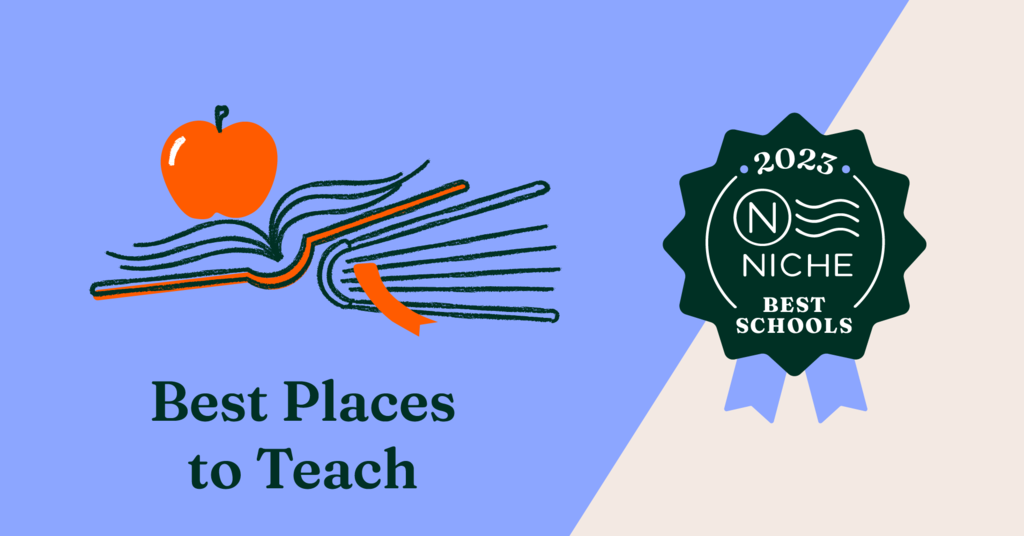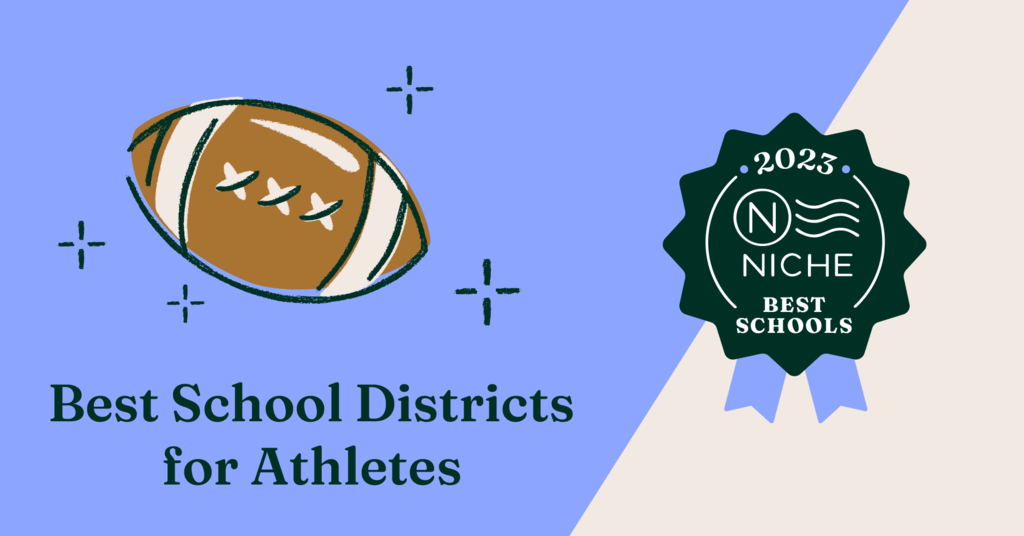 October 13, 2022: Here are some pictures of today's delightful Hispanic Heritage Month Dance Program at Esperanza Elementary. 1st and 2nd-grade students danced to "La Raspa" and "La Bamba," respectively. 3rd-grade students danced to "Jesusita en Chihuahua," a Mexican polka song that became a trademark of the Mexican Revolution and Pancho Villa's favorite musical piece. And 4th and 5th grade students performed to "Cuando los frijoles bailan," and "Carcacha." Thank you for coming, Esperanza families! ¡Gracias por venir, familias de Esperanza!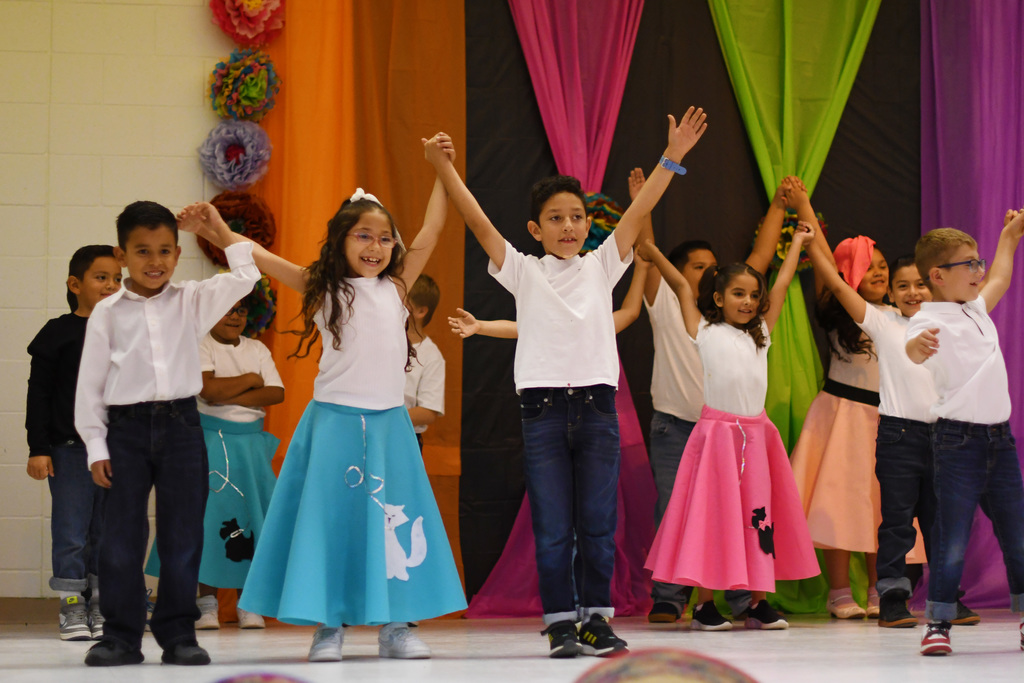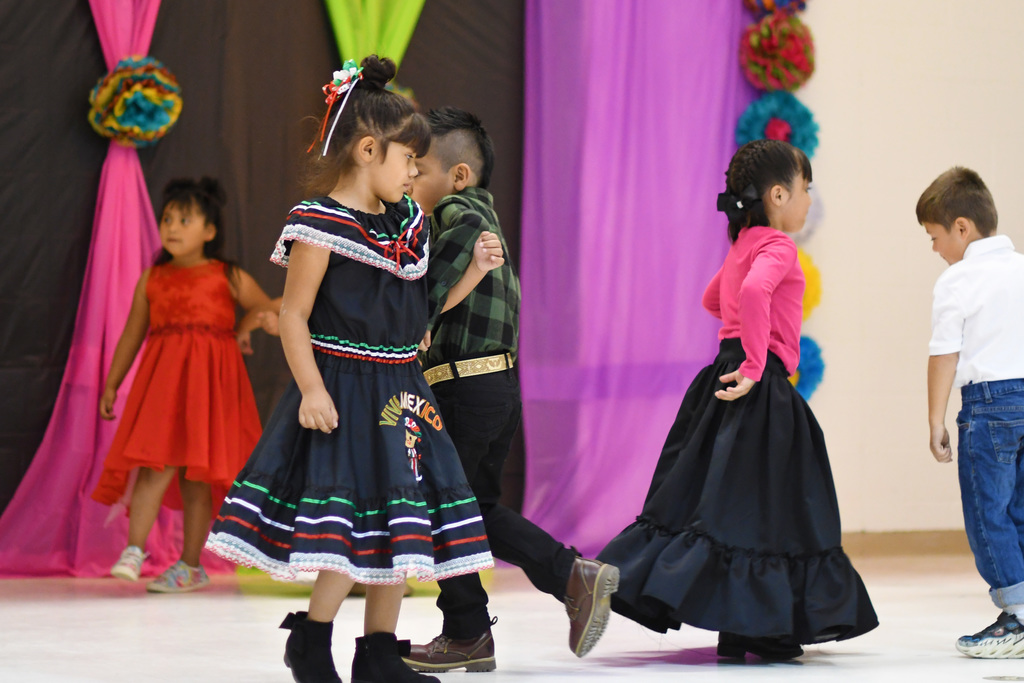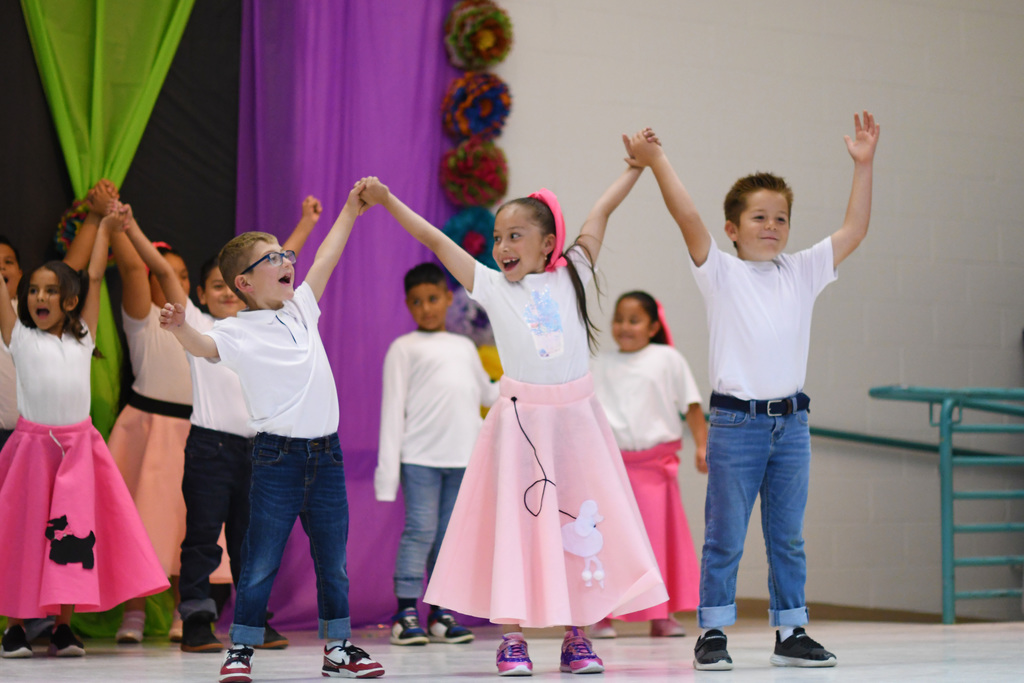 Our Student Nutrition Department debuted its electrical food carts this morning at Farmington High School and Piedra Vista High School. The vehicles are the right blend of efficiency, portability, and price, and deliver even more on-the-go choices for on-the-go FMS students, including breakfast burritos, fruit cups, hot cocoa, juice, and granola bars. Enjoy, FMS students!

We are celebrating National School Lunch Week from October 10-14, 2022. This week, our preschools will serve fresh cantaloupes, peaches, pears and strawberries for students during lunch. Our elementaries will serve vegetarian chef salad, delicious roasted creole potatoes, corn on the cob, and tuna salad sandwiches while the middle schools will serve chicken noodle soup, mixed vegetables, and tasty Mexican street corn. Our high schools, for their part, will serve beef stew, cilantro lime brown rice, tomato soup, and fresh broccoli. And those are only a few of the wonderful choices our students will enjoy this week, FMS. This "Peace, Love & School Lunch" is a celebration with more vegetables with every lunch, fresh fruit daily, and entrées that include whole grains & lean protein. National School Lunch Week promotes the importance of a healthy school lunch in a child's life and the impact it has inside and outside of the classroom. Want to see all of this month's items? Visit
https://fms.nutrislice.com/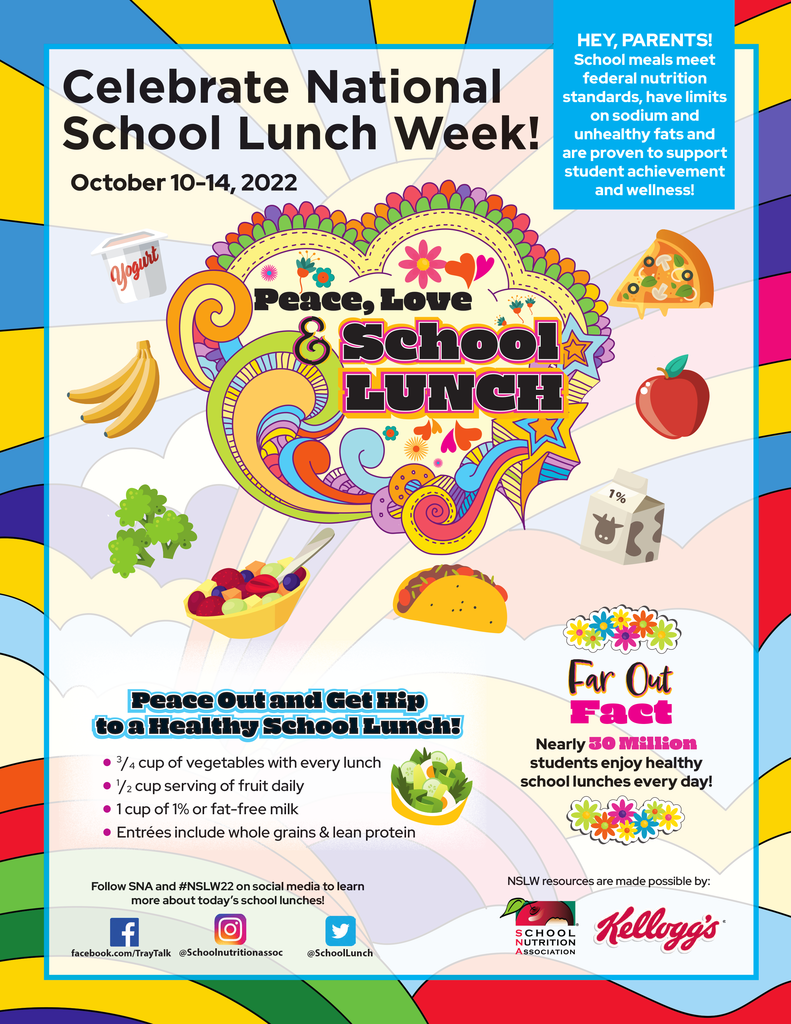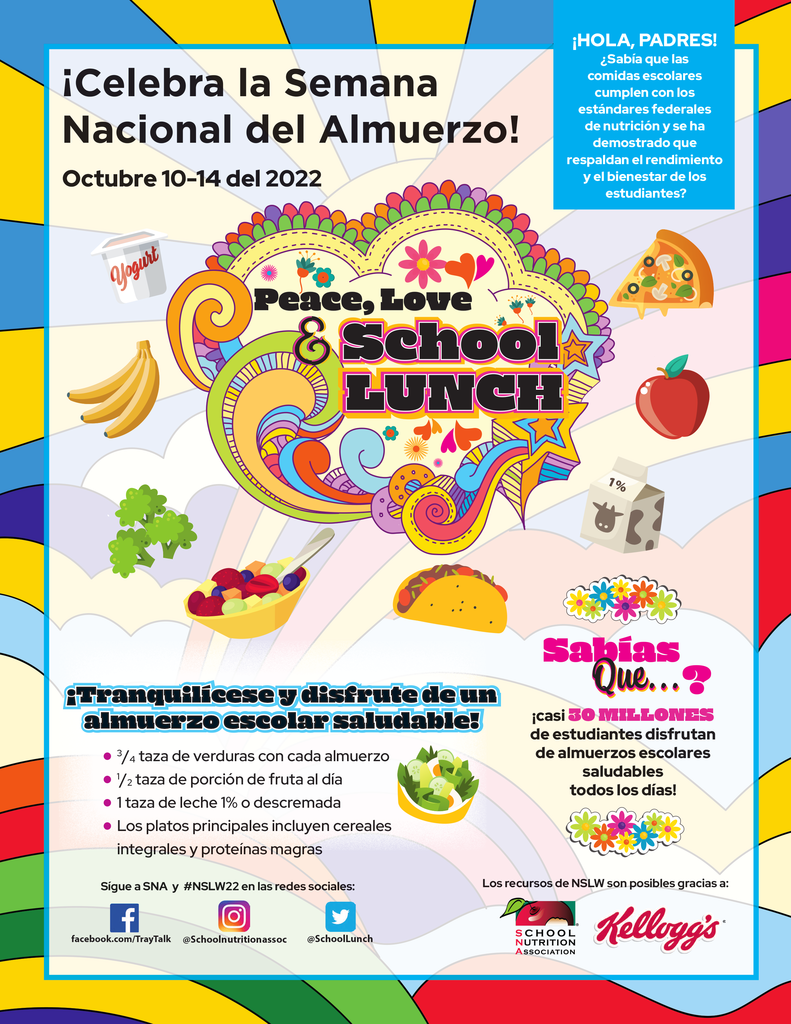 October 4, 2022: Crosstown rivalry on the soccer field today. Farmington High School Boys won their game at the last minute and while down to ten men. The game ended Scorps 2, Panthers 1. FHS Girls also won their game against PVHS. A tireless Piedra Vista High School attack just couldn't find an equalizer. The game ended Lady Scorps 1, Lady Panthers 0. Teams and fans wore pink for Breast Cancer Awareness Month. Thank you!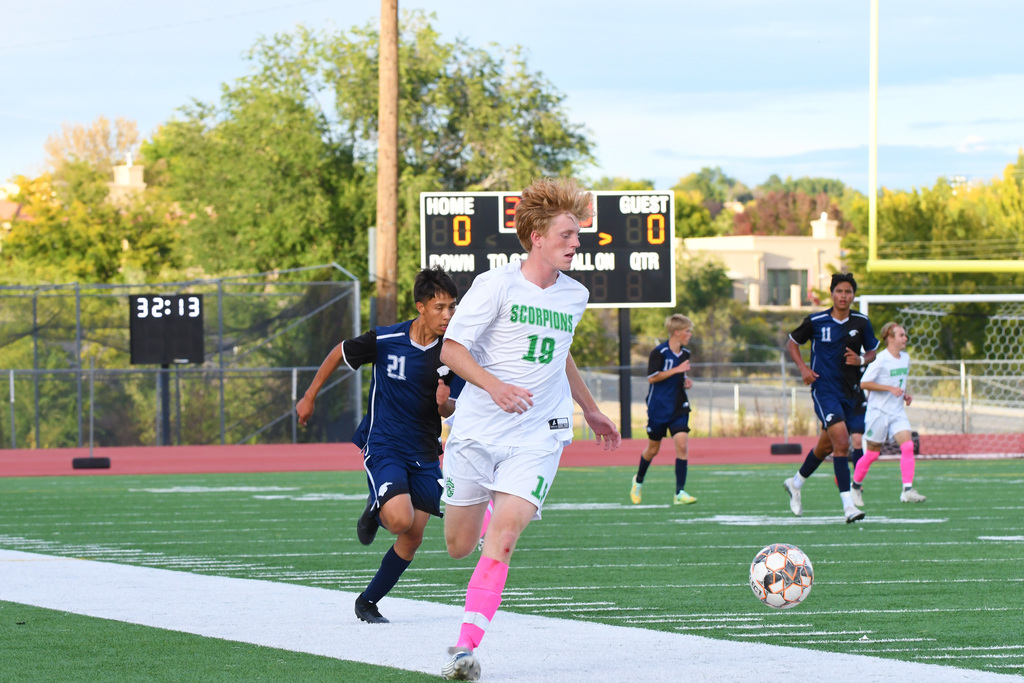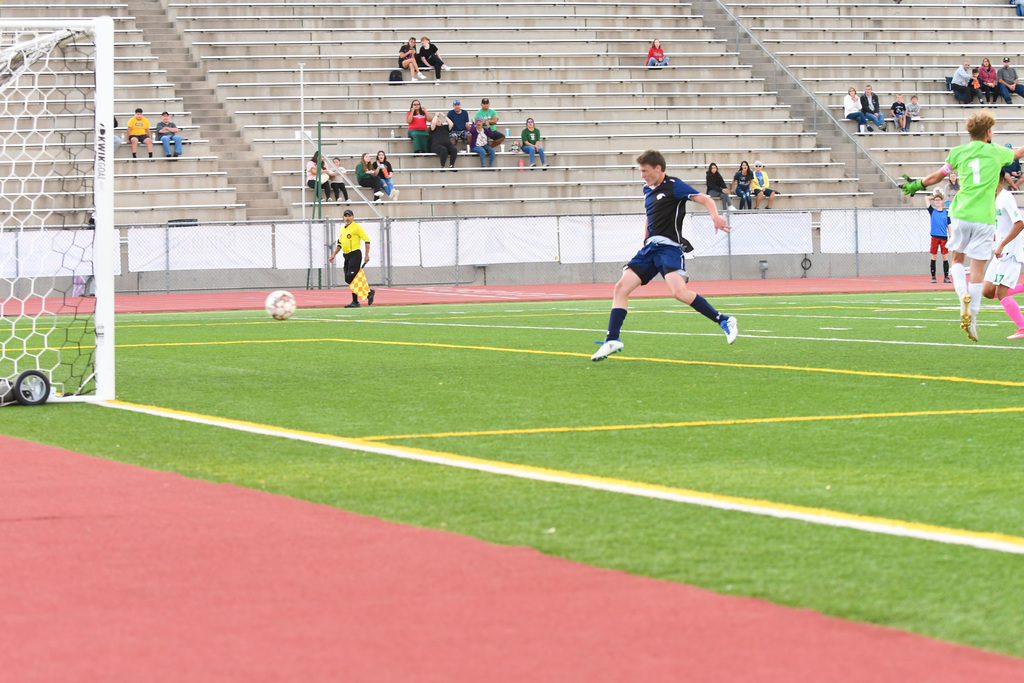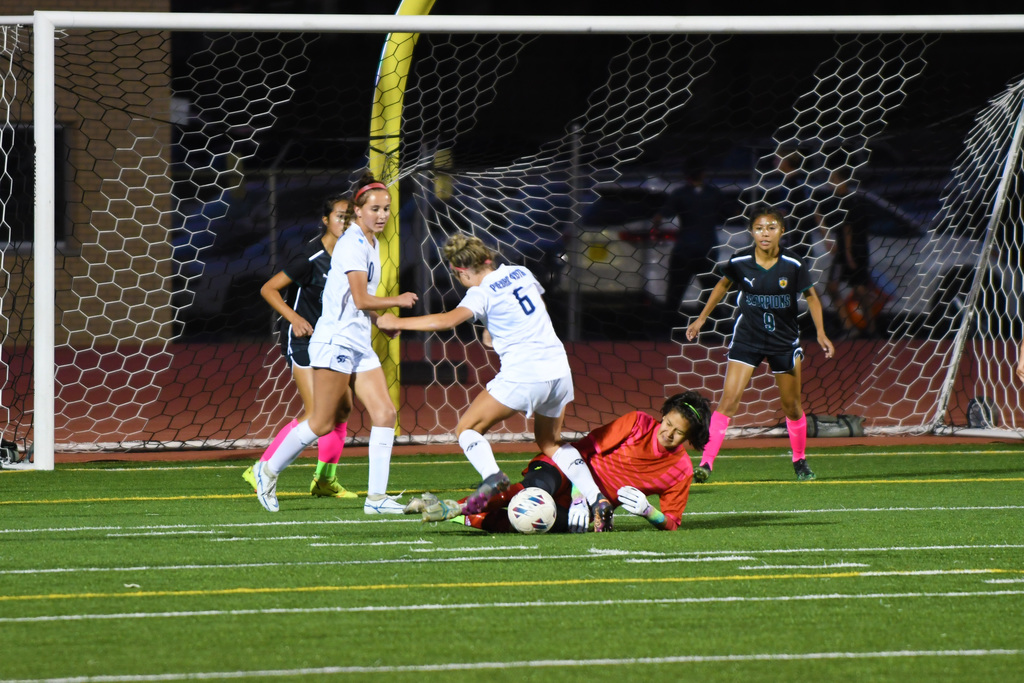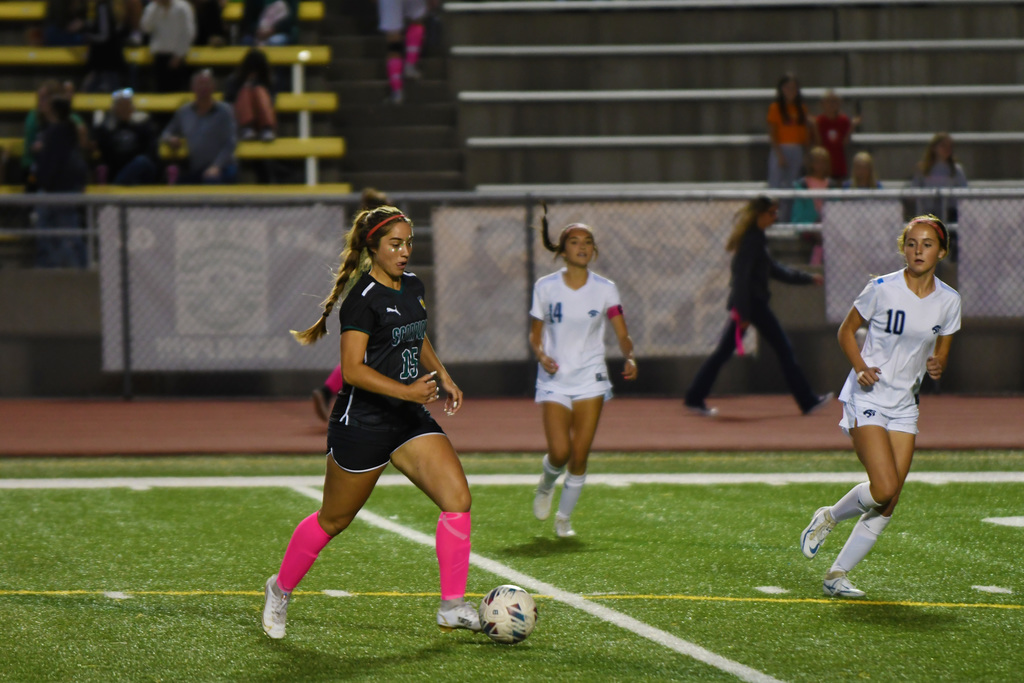 FMS In The News: Leaders say superintendent turnover at N.M. schools hurting performance. By Robert Nott, The Santa Fe New Mexican. Eugene Schmidt, who headed the school districts in Los Alamos and Farmington for 13 years before his retirement, said the relationship between superintendent and board members is critical. Read more:
https://sports.yahoo.com/leaders-superintendent-turnover-n-m-150600464.html

From the Student Nutrition Department – In celebration of National Custodian Appreciation Day, all the custodians in our district will receive a special decorated sugar cookie on Monday, October 3, 2022. Just a little token of our appreciation. Have a great day, FMS custodians! Thank you for all you do!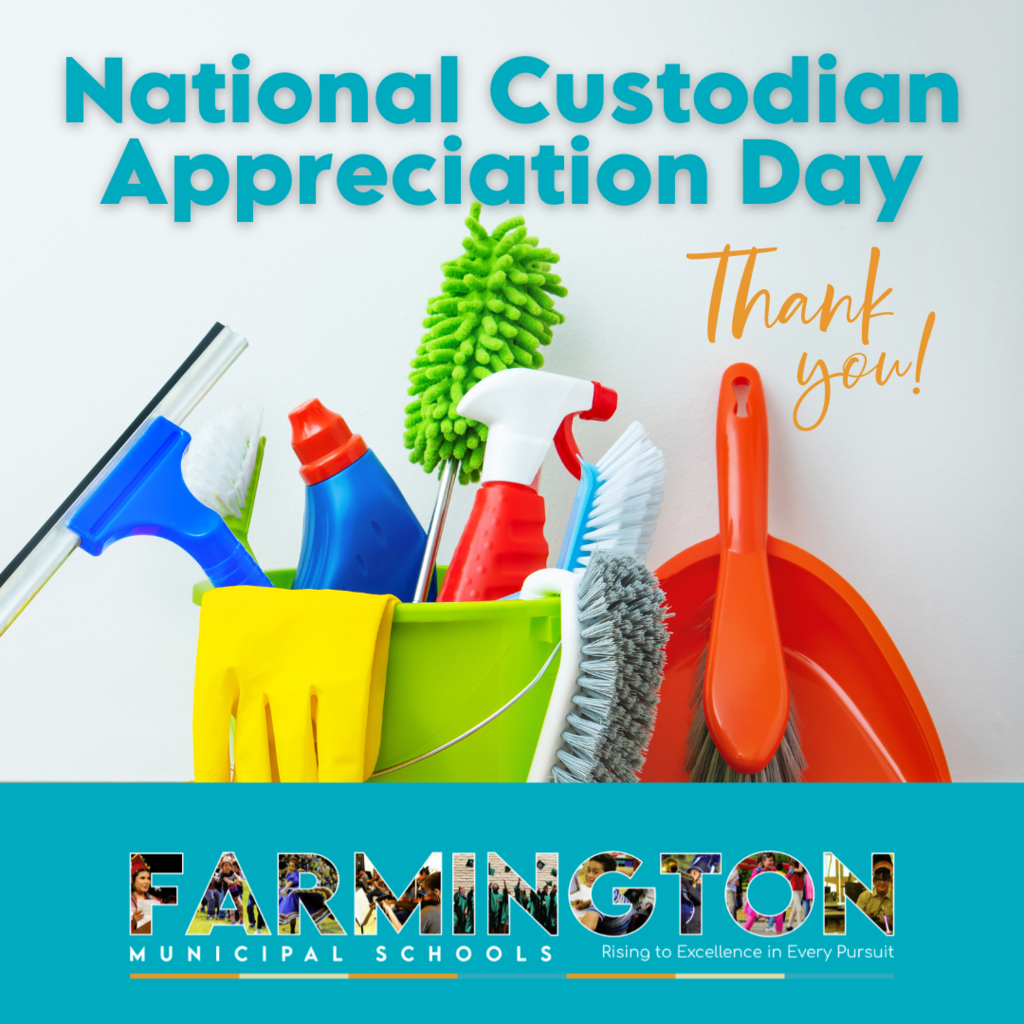 FMS, we are partnering with the Grief Center to promote this year's Camp Corazón, a one-day healing and fun experience for young people (kindergarten to high school seniors) who have experienced the death of someone important in their lives. Day Camp will be held on Saturday, October 15, in the Farmington/Bloomfield area from 10:00 A.M. to 6:00 P.M. There is no charge for this program. Families interested in registering a camper or volunteering for the event, please visit
https://griefnm.org
to RSVP. Thank you.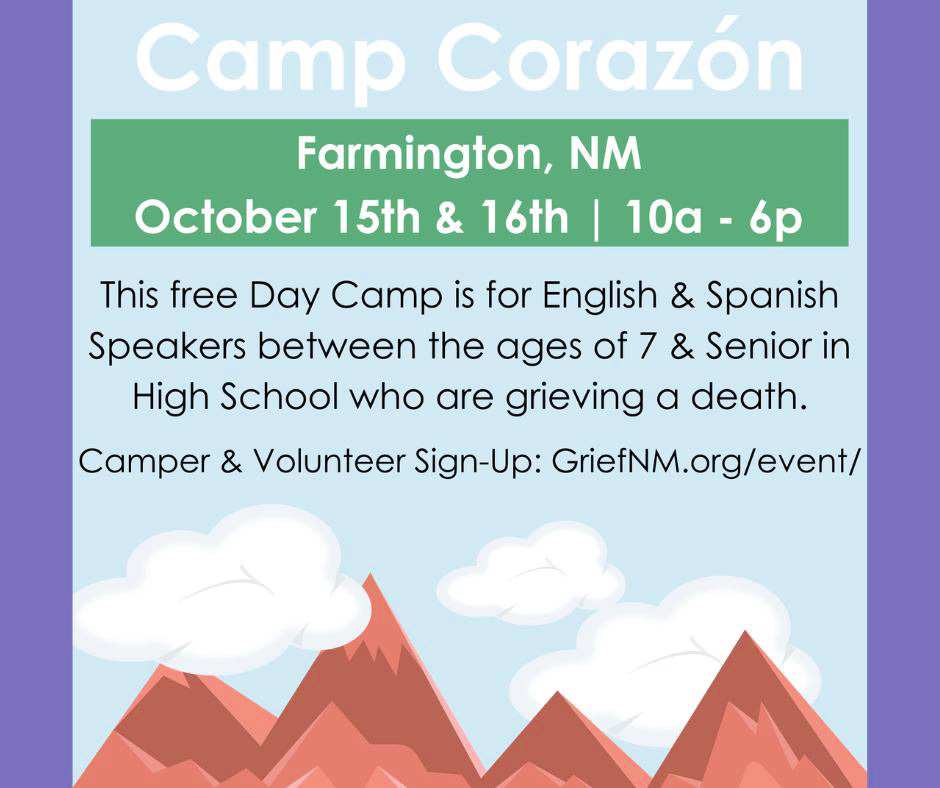 An important message from the New Mexico Activities Association, FMS: The New Mexico Activities Association wants to warn the public about a growing trend in internet scamming. There are hundreds of Facebook, Twitter, and YouTube events being promoted, sometimes within prominent online groups, that appear to be real live streams, but are phishing for your personal information, and sometimes trying to install malware on your device. These posts appear to be legitimately scheduled live streams and be associated with a high school or state association. However, when you click on the link, you are typically asked to enter personal information in order to gain access to the video. These are fake. Do not enter any information. Read more:
https://www.nmact.org/2022/09/avoid-fake-live-streams-for-new-mexico-high-school-sports/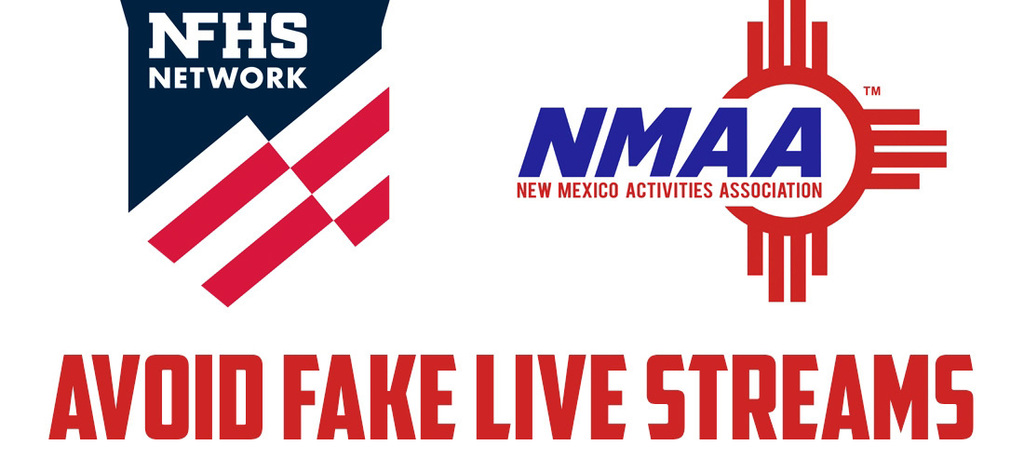 September 24, 2022: Saturday's soccer game at The Hutch ended Farmington 1, West Mesa 0. Scorpions beat the Mustangs at the death with a goal by Andy Erickson, after being denied by the post thrice. Thank you, families and fans!