Foundation for Educational Excellence
The Annual Race to Educate is organized by the Foundation for Educational Excellence. The 2023 Race 2 Educate will take place on June 2 -3 at Piedra Vista High School. We are bringing the 24hour endurance race for walkers, runners, and mountain bikers. This year we are also adding a 24hr Pickle Ball Tournament. The goal is for each individual or team to complete a minimum of 24 miles if walking or running and 48 miles if mountain biking between 5pm on the 2nd and 5pm on the 3rd. The event will kick off at the PVHS Football field and will take place primarily on the PVHS Track. Mountain Bikers will have access to the Anasazi Trail as well. Pickle Ball Tournament will take place in the PVHS Auxiliary Gym. This is a great opportunity to support local teachers and students and make memories that will last a life time. Click here for Eventbrite registration. If you would like to make a donation please contact Colton McClanahan by email cmcclanahan@fms.k12.nm.us or phone at (505)-324-9840 ext 1502
Unable to participate in the 2023 Race 2 Educate but want to donate? Click link here to donate to our GoFundMe Fundraiser. Every donation helps to continue supporting the Teachers and Students of FMS.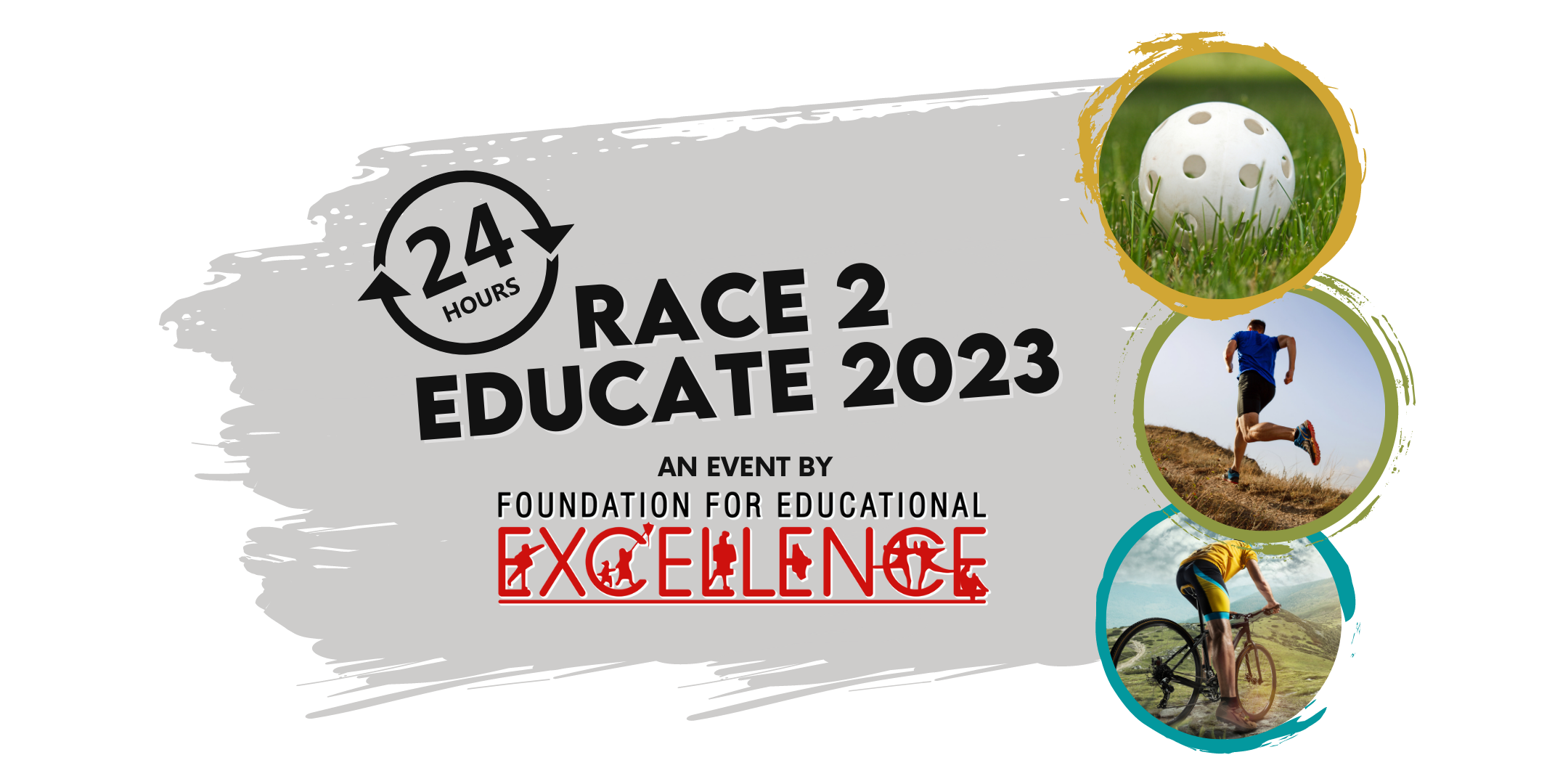 Since 1986, the Foundation for Educational Excellence has worked to improve the quality of education within the Farmington Municipal School District. We support teachers working to receive additional certifications or seek higher education with the Tuition Reimbursement Program. The Foundation funds innovative classroom projects through the Mini Grant Program.
Donations are encouraged in order to continue to advance our mission. We also work with other local organizations to facilitate funding and focus private financial resources to benefit the foundation.
If you are interested in furthering our mission, learning more about what we do, or finding out what programs may be beneficial for your school, contact The Foundation for Educational Excellence in Farmington at Farmington Municipal Schools District (505) 324-9840, ext 1502.