Welcome to the Student Registration Page!
Your first steps to joining or continuing at Farmington Municipal Schools start here. Click on the link to the right to begin the registration process for the 2022-23 school year in English or Spanish. Haga un clic en nuestro enlace en español para comenzar el proceso de inscripción escolar para el año 2022-23.
Please note: New Student Enrollment is for students who are not currently enrolled in a Farmington Municipal Schools. Only a parent with legal custody or a person, who serves as a formal guardian, with a Power of Attorney for educational and medical purposes, may enroll a child in Farmington Municipal Schools.
Farmington Preschool Academy East students must be at least 3 years of age upon entering preschool. See information below.

Pre-Kindergarten students must be at least 4 years of age prior to 12:01 a.m. on September 1st of the year of enrollment. See information below.

Kindergarten Students must be 5 years of age prior to 12:01 a.m. on September 1st of the year of enrollment.

First Grade students must be 6 years of age prior to 12:01 a.m. on September 1st of the year of enrollment.

School Age Person is defined as students ages 5-21 years old.
Questions about enrollment? Contact your school's registrars. Questions about waivers? Contact Michelle Blades at (505) 599-0795.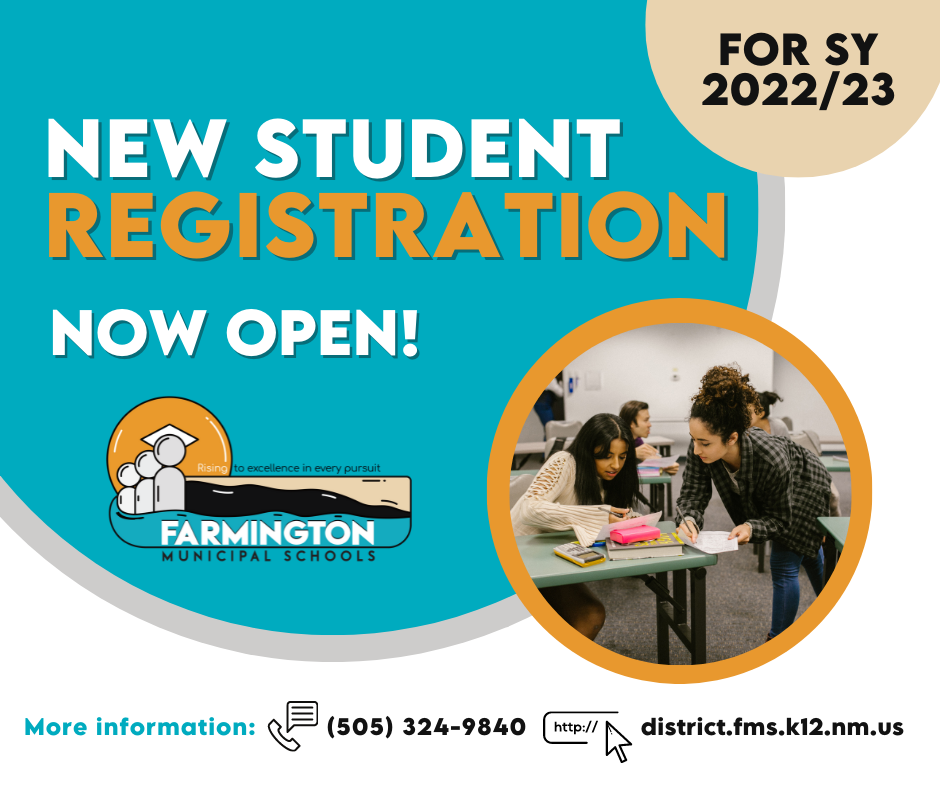 Returning Student Registration
Returning students will only need to fill out our Annual Update of Information Form, which will be available on this page during the first week of August 2022. It's that simple! Information will be sent to families on how they will be able to update information for each of their students, including the district's FERPA statement and other important required forms. Please check back.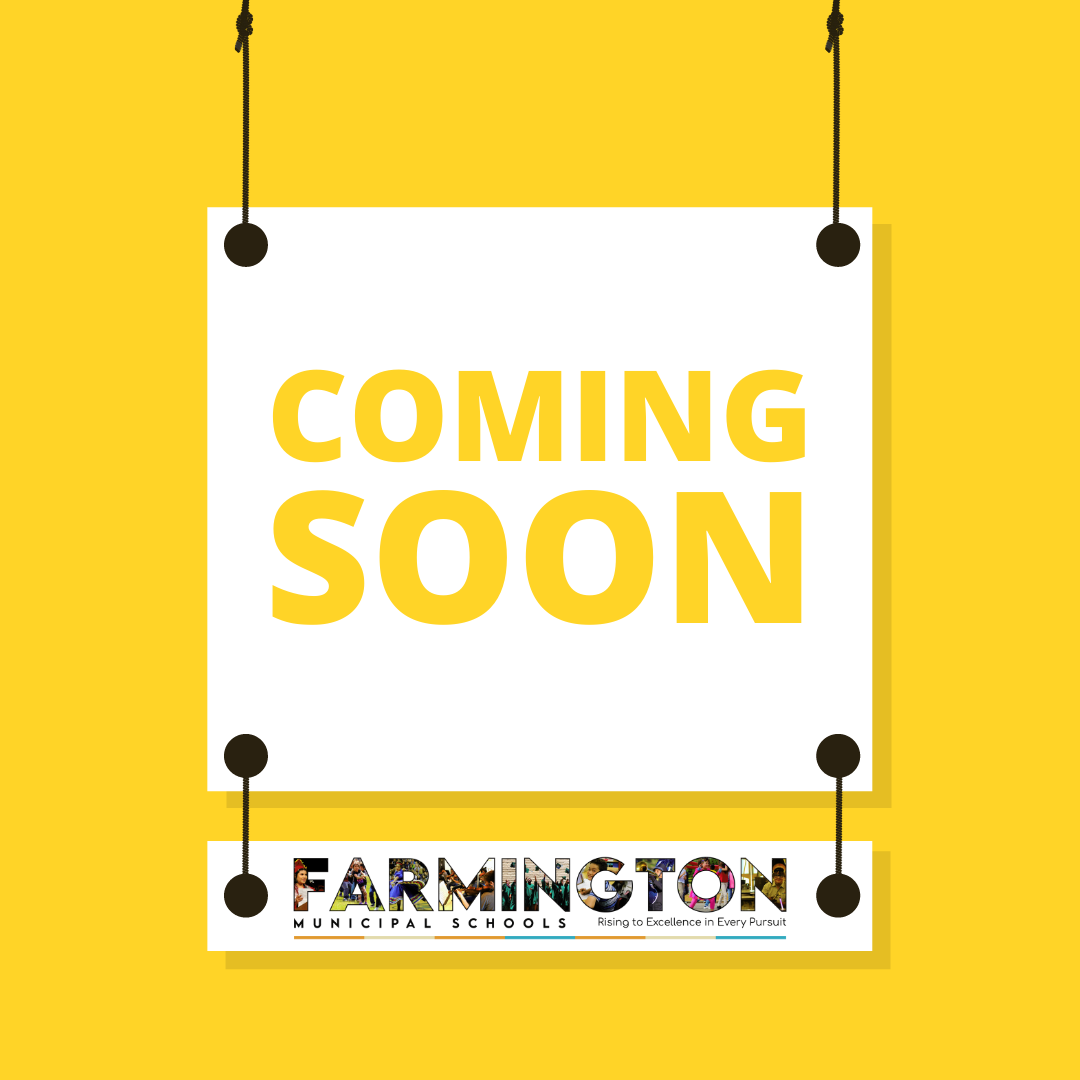 Farmington Preschool Academies East and West 2022-2023 Enrollment
NM PreK enrollment for children who are four years old on or before August 31, 2018 is still available.

All NM PreK classes will be served at FPA West with the following sessions:

AM: Animas, Bluffview, Esperanza, McCormick, Northeast

PM: Apache, Country Club, Ladera, McKinley, Mesa Verde

Peer student program openings for students who are at least three years old and students with IEPs will be served at FPA East.

If your child has an IEP and currently attends FPA East, s/he will automatically be enrolled for the 2022-2023 school year.

Not sure which district you're in? Use our district maps tool which can be found here.