We're excited to welcome you back for the upcoming 2022-2023 academic year. In preparation for the new school year, please review the following information on this page to ensure you are ready. Let's have a great year!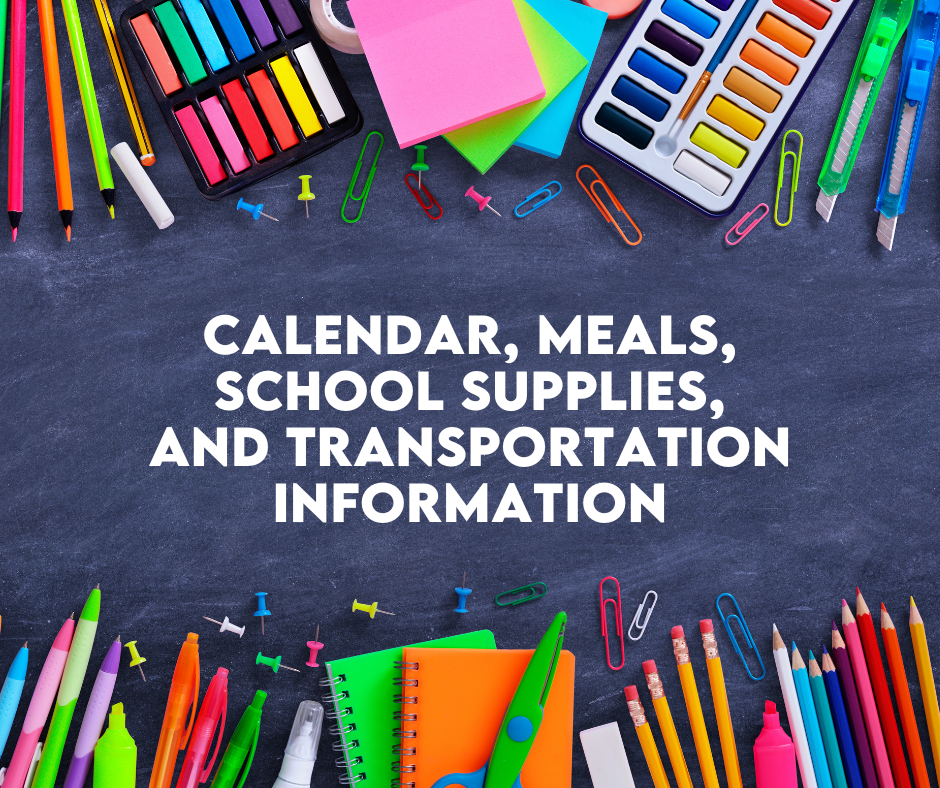 Calendar, Meals, School Supplies, and Transportation Information
Academic Calendar: All teachers report back between August 8-11, 2022. The most updated version of the District Calendar can be found here. Our Preschool Calendar can be found here. Changes to the calendar will be announced via email and the District Facebook account.
Meals Application & Other Information: FMS families, remember to submit a meal application for the school year 2022-2023. There has been a change in this program, and meals will be provided to students based on need (meals were free last year). Click here to fill out the application online.
Information about school meals will be posted here.
School Supplies: FMS has previously announced that school supplies will be purchased by the district for student use during the 2022/2023 School Year. A list of those supplies can be found here. School principals will communicate how and when these supplies will be distributed to students. Note: Some teachers may require supplies not provided by the district. Schools and teachers will make students and families aware of additional needed supplies.
Transportation: Information about Bus Routes and Stops can be found here.
Communication from the District and Schools
Parent Communication System: Parents of Farmington Municipal Schools (FMS) students and employees of the district are automatically added to our Parent Communication System (Apptegy/Thrillshare). FMS administration offices and schools use this system to send emergency notifications, delayed openings and school closings, attendance and outreach messages, as well as other important news, announcements and reminders. In addition to emailing and automated calls to parents and staff, FMS posts up-to-date information on our website and social media channels (Facebook, Twitter, and Instagram), as well as local radio and television stations (see below).
App for Farmington Municipal Schools: We are also thrilled to announce our new app for mobile phones! Stay up-to-date with access to events, documents, news, student stories, and even emergency notifications. Download the app for free on Google Play or Apple App Store.
Updating Contact Information: It is important for parents to keep their child's emergency contact information up to date. Parents may direct requests to update student contact information to the student's school. Employees should keep their contact information up-to-date by contacting our Human Resources Department.