Important Information and Forms
Students will be required to have a consent form signed by their parent or legal guardian in order to receive their shots. You can download the forms below:

Any student, ages 12 and up is eligible for the COVID vaccine.

Please remember to bring your student's immunization card.

Employees/families may also come to this event for COVID vaccines.
School Nurses/Health Services
On Monday, January 3, 2022, Farmington Municipal Schools is offering a free immunization clinic for students of all ages needing school-required immunizations.
The clinic, in collaboration with the San Juan County Public Health Department, will take place at 355 South Miller Avenue, in Farmington, from 1:00 to 4:00 p.m.
Students that have not presented proof of immunizations will not be allowed to attend school on January 4, 2022. You should have received prior notification of the immunization your child needs.
The vaccines that will be available are: Hep A, Hep B, Polio, Varicella, MMR, Dtap, Tdap, MCV4, and HPV.
Appointments are strongly encouraged, but walk-in's will be accepted too. Priority will be given to families with appointments to honor their appointment times. Parents can call to schedule an appointment at (505) 566-0500.
Younger children will also be able to get their needed immunizations on Wednesday, December 29, 2021. Please call (505) 566-0500 to schedule an appointment.
If you have any questions, please call the number listed above or (505) 327-4461.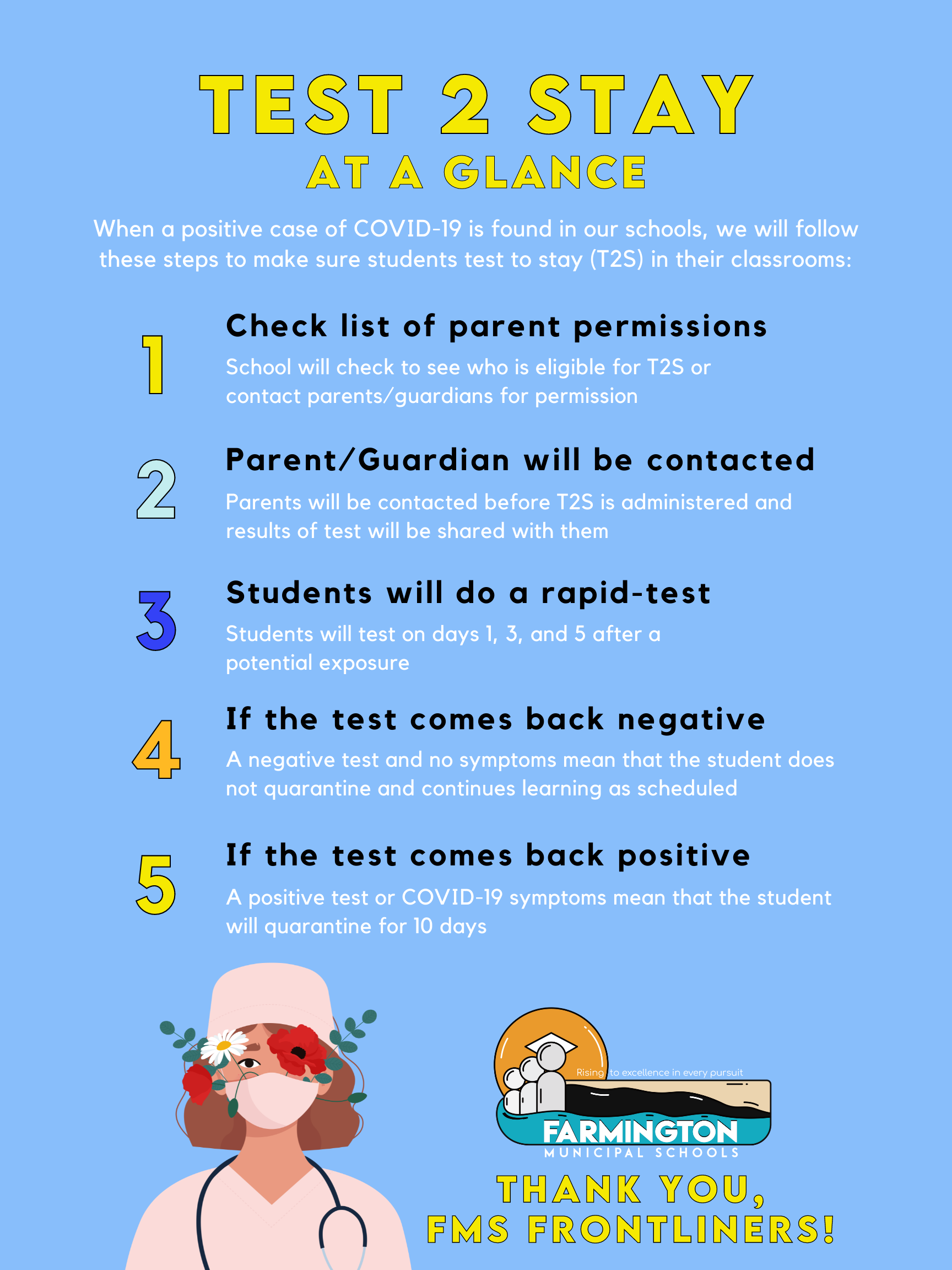 Test To Stay is currently taking place on the conference room of the former Multicultural Center, located at 1390 E. 20th Street in Farmington.