School Meal Payments: Titan School Solutions
Make your Titan account today!
The FMS Student Nutrition Department will now use Titan School Solutions for school meal payments. Titan allows parents and guardians to better monitor student spending in school cafeterias and the ability to manage multiple children's meal plans throughout FMS. Any meal funds in SchoolPay will be automatically transferred to new Titan accounts. SchoolPay will still be used field trip costs, laptop fees and other classroom fees that are common at the middle school and high school levels.
Titan allows parents to:
Make online payments to your children's cafeteria accounts

Remotely monitor your children's cafeteria meal accounts

Set up automatic, recurring payments

Set up low account balance email or text alerts
Please note, families who receive free meals at Community Eligibility Provisions (CEP) qualified schools (Animas Elementary, Apache Elementary, Bluffview Elementary, Esperanza Elementary, Farmington East & West Preschool Academies, McCormick Elementary, McKinley Elementary, Northeast Elementary, Mesa View Middle, Tibbetts Middle and Rocinante High School) will continue to receive free meals and do not need to create a Titan account. However, siblings of the same family who do not attend CEP qualified schools will need to create a Titan account.
Questions?
Visit the Titan Frequently Asked Questions page for answer to the most common questions. For questions about school lunch funds, call the Student Nutrition department at (505) 324-9840. For questions about creating your Titan account, call (844) 467-4700 ext. 2 or email support@titank12.com.

Getting started with Titan is easy.
1. Visit the Titan website
Go to family.titan.k12.com. Access from any computer, tablet or mobile device. A mobile app is also available.
Look for this icon when searching for the mobile app (search Titan School Solutions)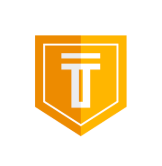 2. Create a Free Account
Titan's user-friendly portal makes signing up easy and quick.
3. Add Funds and Apply
Add funds securely to student accounts.